I love gadgets. I got my love of gadgets from my dad. Dad loves everything "gadgety". If it has got buttons, sounds, knobs, batteries, or dials, chances are, Dad will love it! So when German company, Inateck, approached me to review a couple of their tech gadgets, I jumped at the chance. I figured that if I didn't enjoy the gadgets, chances are my Dad would!
Sorry Dad. You won't be finding these Inateck gadgets under your tree this Christmas – I like them too much!
Inateck sent us 2 gadgets we have been wanting for a long time now: an Inateck® 4-Port 30W Compact USB Wall Charger, and an Inateck® Dual-Driver Portable Stereo Wireless Bluetooth Speaker.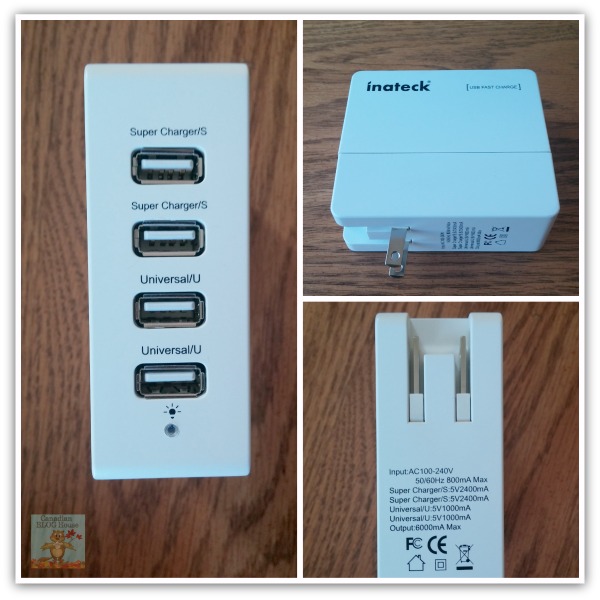 First up for review was the Inateck 4-Port USB Wall Charger. With so many tech devices around here, that constantly need charging, we decided to put this handy device to the test right away.  Here are some specs from the Amazon.ca website:
2x 5V/2.4A (Super Charger) Interfaces: Supports 5V USB charged devices on sale (Most types of mobile phones, tablet PCs or digital devices);2x 5V/1A (Universal) Interfaces: Supports smartphones from iPhone, Samsung & other 1A USB devices

Designed to be portable: Compact measurements, easy to carry around, optimized for fast charging of multiple types of USB-charged devices

Durable and robust, simple and convenient operations, realized with one press on a button

Safe and Reliable: Smart chipset for automatic recognition of current and voltage to be used for charging, realized for most types of digital USB-charged peripherals

Highly durable ABS plastics, Relatively good charging performance, whilst reducing heat generation
So what do we love about the Inateck 4-Port USB Wall Charger? The fact that it has 4 ports for starters! We love how you plug the charger into one plug – but you have room for charging up to 4 devices! Retailing for only $21.99 CDN, this charger is a little beast! Previous to the Inateck 4-Port USB Wall Charger we had been using a cheap 2-Port USB wall charge, and while it was convenient, it would take forever to charge our devices, especially if we were charging 2 devices at once. Not so with the Inateck 4-Port USB Wall Charger.  I now use this Inateck device to charge both my iPad (using one of the Super Charger ports!) and my LGG2 mobile phone (using one of the Universal ports). For all our devices, the Inateck 4-Port USB Wall Charger has proven to be a little powerhouse of charging capabilities. The Inateck 4-Port USB Wall Charger is lightweight, sturdy, and sits in the wall outlet snuggly. Although this Inateck device is fairly large, I had no concern that it would fall out of the outlet.  Here's how it looks in my outlet: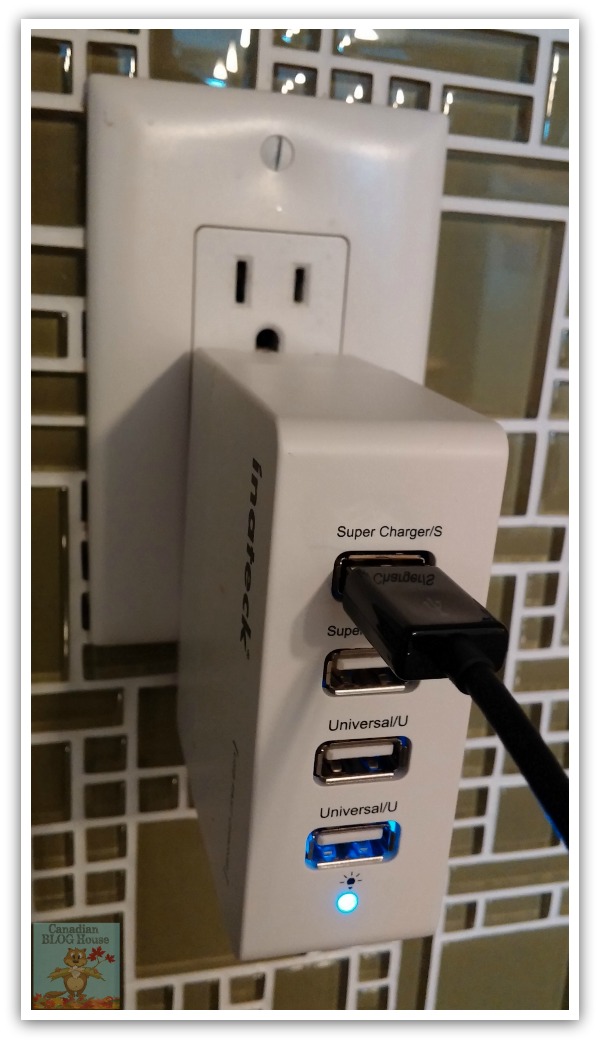 What I also love about this Inateck device is that the prongs can be safely tucked into the device itself.  This makes the device great for travel.
There's not much we don't like about the Inateck 4-Port USB Wall Charger.  It would be nice if the device could be just a bit more compact, although its size is not a deal-breaker in our opinion.  Its size does, however, make it difficult to use the second outlet unless your plug only has two prongs.  This doesn't concern us, though, as we are more than happy to compromise the second outlet in exchange for the ability to quickly charge 4 devices at once.  I would also love it if this device came in black – and only because I tend to be rough on my charging devices when I travel.  I tend to scuff them up a bit when they are white.
While the Inateck 4-Port USB Wall Charger supports most mobile phones, tablets and digital devices, be sure to verify that it supports yours. Keep in mind that the Super Charger port does not work with all devices (like some older model phones), but that it can detect this, and will charge with the appropriate amount of power (not supercharged).
The Inateck Duel-Driver Portable Stereo Wireless Bluetooth Speaker is another device we will be using for many years to come. The slim and sleek bluetooth speaker is extremely portable, and can even fit in a woman's handbag! Here are some specs from the Amazon.ca website:
Simple and contemporary design, compact dimensions paired with an impressive sound performance

Built-in lithium battery offers 5-6 hours of play time; Built-in high sensitivity Microphone, listening music anywhere

One-step-connect: enters pairing mode automatically once powered on; connects to the device last connected automatically

Compatible with Bluetooth enabled media player, phone, iPod, iPad, Android Devices, Google Music, Pandora and all other Bluetooth enabled devices; Equipped with a 3.5mm audio jack for non-Bluetooth devices

Package: 1x Bluetooth Speaker; 1x USB Charge Cable; 1x 3.5mm Audio Cable; 1x Manual
This light-weight Inateck Wireless Bluetooth Speaker is NOT a light-weight when it comes to sound quality! We are extremely impressed, and quite frankly, amazed at capability of this Inateck device. In all honesty, I did not set my expectations high when I requested to review this speaker. Considering its size, I was not expecting the sound quality to be impressive.  But impressive it is! In fact, as I write this, I'm sitting here listening to the Black-Eyed Peas "I Got A Feeling" on our Inateck Wireless Bluetooth Speaker, and it is rockin'! It sounds so good, it's making me want to get up and dance (and you all know how much I like to dance!).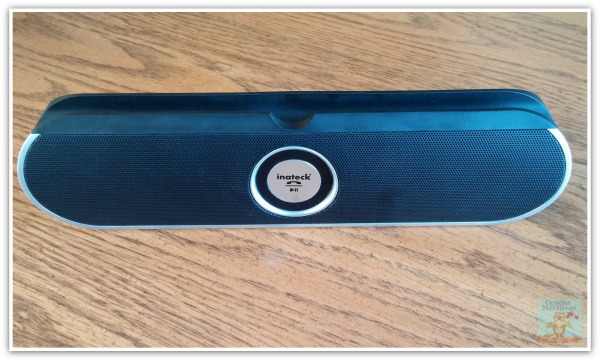 So while I would love to give you a feel for the actual sound of the Inateck Wireless Bluetooth Speaker, I cannot, thanks to copyright rules.  That's okay though – those are the same rules that protect me as a Blogger from my work being used without my consent.  So that just means you'll have to try this speaker out for yourself!
The Inateck Wireless Bluetooth Speaker is another Inateck powerhouse! Fully charged, this Bluetooth speaker holds its power for well over a week with regular daily use (at least it did for ours).  Such great sound in such a small package. Retailing at only $34.99, this Bluetooth Speaker would make a great gift for any music lover in the family. While I use my iPad to listen to music, this Inateck Bluetooth Speaker is compatible with many mobile phones, iPods, and other Bluetooth-enabled devices.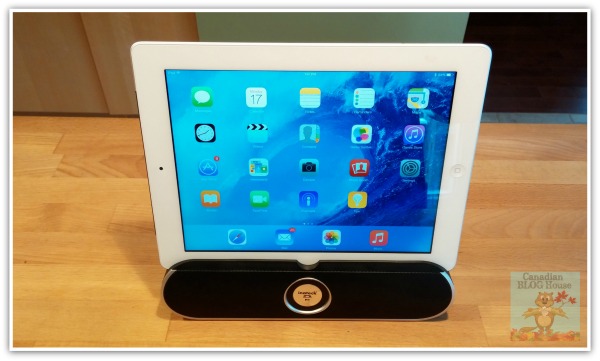 The great folks at Inateck want you to get to know them a little better. Be sure to stop by the Inateck Facebook page and show them some love by giving them a like! On their Facebook page you will also find a review of an Inateck MacBook sleeve – it gets a 4.5 out of 5 star rating!
For those of you who are MacBook users, Inateck has a surprise for you! Inateck in giving away one of their MacBook sleeves to one lucky Canadian Blog House winner! Winner will have their choice of one of four Inateck MacBook Sleeve designs.  From the reviews I've read, their MacBook sleeves look pretty terrific!
Oh and…shhhh…don't tell my dad.  I may just be doing some Inateck shopping for him this Christmas!
Here's how you can enter to WIN your own Inateck MacBook Sleeve!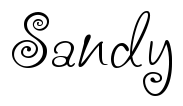 Disclosure:  Canadian Blog House received the above products for the purpose of this review.  All opinions are our own.