Did you know that December 4th is National Cookie Day? Who knew cookies had their own celebratory day? I sure didn't – but I love it!
Giant Tiger wants to celebrate National Cookie Day with YOU! In honour of this especially "sweet" day, Giant Tiger will be hosting their #GTCookiesnMilk Twitter Party on December 4th from 8-9PM ET. They will be giving away some pretty fabulous prizes – like 6 prizes of a $100 Giant Tiger gift card,  and a grand prize of a $200 Giant Tiger Gift Card, Onesie PJs, and a box of Giant Value Cookies.
Speaking of Onesie PJs, this #GTCookiesnMilk Twitter Party, co-hosted by Ottawa Mommy Club and moderated by Canadian Blog House and A Motherhood Blog,  comes with a small request. We want you to join us at the party wearing your own Onesies!  That's right, we want you to get comfy cozy and join us for an hour of milk and cookie fun!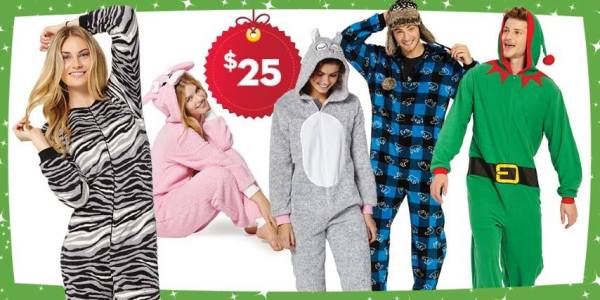 Have you seen the great Onesies at Giant Tiger? Giant Tiger has everyone covered from head to toe in some pretty fun Onesie looks. Feeling a little festive? There's a Christmas Elf Onesie for you! Got that animal magnetism? Slip on a Giant Tiger Onesie with tiger stripes! No matter your choice of Onesie, Giant Tiger will keep you comfy cozy in one of these great looks – all for only $25 or under!
The Giant Tiger #GTCookiesnMilk hosts and moderators will be at the party stylin' in their very own Giant Tiger Onesies – you won't want to miss the pics of this! Which Onesie will I be wearing? You'll have to come to the party to see!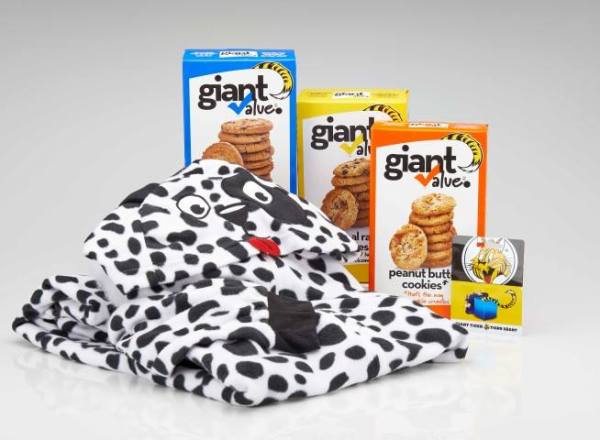 Don't have a Onesie? No worries! You can still join us at the #GTCookiesnMilk Twitter Party! We would love to see you in your favourite comfiest, coziest pyjamas! That's right! We want to see you in your favourite flannels, nightgowns, yoga pants – whatever your favourite pyjamas are. Share with us a photo of you rockin' your best Canadian winter pyjama look!
For those that DO slip into their jammies and share a photo with us at the party, you'll be eligible to win a special prize – a $150 Giant Tiger Gift Card!
Make sure you RSVP via the linky below, AND attend the party, in order to be eligible to win prizes at the #GTCookiesnMilk Twitter Party!
So be sure to mark your calendars and come (pyjama) party with us on December 4th from 8-9PM ET! Don't forget to follow hosts, @GTboutique and @OttawaMommyClub, as well as Moderators @CanBlogHouse and @AMotherhoodBlog. Oh yes and…don't forget to grab yourself a pack of Giant Value Cookies to munch on during the party.  As you know, Twitter parties ALWAYS cause hunger!
For full rules and regulations concerning the #GTCookiesnMilk Twitter Party, please see the Official Rules.
See you there, Canada! It's going to be grrrreat!!