One of the nasty side effects of cancer treatments is hair loss.  Talk about kicking you when you are down.  Not only does chemotherapy make you tired, weak and sick, it takes away the very thing that helps define who we are – our hair.
While we all tell ourselves that hair loss doesn't matter when it comes to fighting the battle for your life, ultimately it does matter.  That's why my friend and fellow Blogger, Deanna (Maple Leaf Mommy), is getting involved and doing something to help those who have lost their hair as a result of their battle with cancer.
Image courtesy of Maple Leaf Mommy
For those who aren't yet familiar with Deanna, she is a lovely lady with a whole lot of long, beautiful hair.  Now Deanna is ready to cut a foot (yes a whole foot!) of her hair off and donate it to the Pantene Beautiful Lengths program.
From the Pantene Beautiful Lengths website:
"Beautiful Lengths is a partnership between Pantene and the Canadian Cancer Society, the largest non-profit health organization committed to saving lives from every cancer and improving the quality of life for people facing the disease. The role of Pantene is to help women grow long, strong,* beautiful hair and provide the funds to turn this hair into free, real-hair wigs for women with cancer. So far, Pantene has received over 40,000 ponytails for real-hair wigs that the Canadian Cancer Society distributes, to cancer patients across the country. To see if you are eligible to receive a free wig or if there are wigs available in your area, please call the Canadian Cancer Society Line at 1-877-227-1596."
So while I'd love to,  I can't jump aboard the Pantene train with Deanna and donate my own hair (I don't have the required minimum 8 inch length…and my hair probably has a "grey count" higher than they allow).  I figured the next best thing would be to share with you Deanna's story in the hopes that it might inspire some of you to "make the cut".  If you do, be sure to visit Deanna's blog and comment on her post letting her know you are willing to join her on this "hair raising" journey – you could win a Pantene prize pack!
Even if you cannot donate your own hair, I urge you to share this post with a friend or family member who may be able to.  If you know someone who is battling cancer, please share this with them as well.  Perhaps they can benefit by obtaining a free real-hair wig of their own.
Deanna's "Cut For Cancer" will take place on Feburary 12th.  For every $100 Deanna raises for the Canadian Cancer Society, she will cut one inch of her hair off.  Let's make sure she has to cut at least a foot of that beautiful hair off!  Join me in sponsoring Deanna in her quest to raise money and donate her hair to help make someone fighting cancer feel beautiful again.
I can't wait to see Deanna's end result? What about you?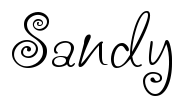 Disclosure:  Canadian Blog House did not receive compensation for this post.  All opinions are my own.