When it comes to cute and adorable kids and animals, Disney knows how to pull our heartstrings. Nobody knows cute and adorable like Disney!
In celebration of Mother's Day this Sunday, Disney has released this magical montage featuring special moments with Moms.  Enjoy some of the most touching moments between moms and their little ones.  Yes, I'm going to make you tear up with this…
In honor of Mother's Day, you can save $5 per film on Brave, Tangled and Mary Poppins! Get your discount here:
Love Disney movies?  Get your Disney Movies Anywhere:
Celebrate Mother's Day with your favorite Disney films with Disney Movies Anywhere.
Watch full Disney, Marvel and Pixar movies on your iPhone, iPad or laptop computer with the Disney Movies Anywhere app. This includes all your favorites like Frozen, Marvel's The Avengers and Finding Nemo!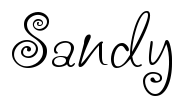 Disclosure:  Canadian Blog House was not compensated for this post.  Just sharing it with our readers to make you smile and to wish you a Happy Mother's Day!  All opinions are our own.