For anyone who has ever been the victim of bullying, these words are full of truth. Bullying never really goes away. Even years later, long after the bullying has stopped, many victims are still deeply affected by the actions of their bullies.
How do I know this? Because I became the victim of severe bullying by classmates when I was only 12-13 years old.

While being bullied was a horrendous experience for me, I can only imagine how much worse it must be for kids today. Not only do victims of bullying have to face their bullies at school, these days they must also face them at home. While my home was my safe haven away from all the nastiness of my bullies, technology now allows bullies to "come home" with their victims. Mobile phones, iPads, and computers, have made being a bully even easier.
Sadly, bullying can happen to adults too.  In the workplace, and online, many adults face the daily horror of being bullied – something many of them thought they had long since seen the last of, when they finished school.
Thanks to some high-profile incidents of bullying in the last decade, victims of bullying are finally pushing back.
First started in September 2007, the tradition of wearing pink shirts emerged after a Nova Scotia high-school student was bullied for wearing a pink shirt to school. Soon after, two grade 12 students organized their schoolmates to wear pink in solidarity. Since then, Pink Shirt Day has gained momentum across Canada to help put an end to bullying.
This year, I'm super excited to be a part of Shaw Communications' #PinkShirtPromise campaign! The #PinkShirtPromise is an initiative for social change in support of the bullying prevention movement in Canada aligned with Pink Shirt Day.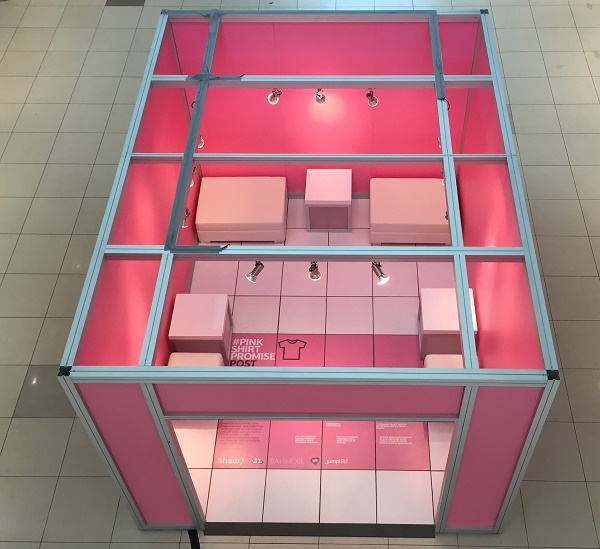 Here in Ottawa, Shaw Communications, with the support of Post-it® Brand* and Bayshore Shopping Centre, are embarking on an initiative to end bullying in Canada.
"From February 17 to 24, visitors to Bayshore will be invited to post their personal pledge of kindness to the Pink Shirt Promise installation in centre court, and inspire others to end bullying using the social media hashtag #PinkShirtPromise.
For every pledge posted, Bayshore will donate $0.25 to DIFD, a youth-driven initiative focused on raising awareness and inspiring conversations about youth mental health. By February 24 – Pink Shirt Day – the objective is to have the installation adorned entirely in pink Post-It pledges."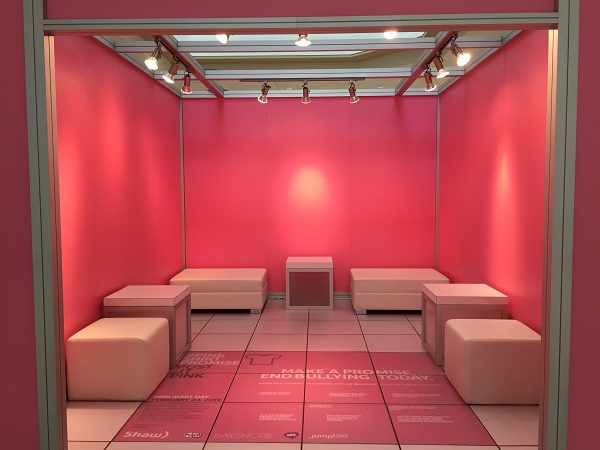 On Pink Shirt Day, February 24th, Bayshore is inviting everyone to wear a pink shirt to support the cause, and take part in the #PinkShirtPromise movement.
Shaw Communications wants to hear YOUR #PinkShirtPromise! Share your #PinkShirtPromise with them from now until February 24, 2016 for your chance to WIN. Be sure to read the full rules and regulations before entering!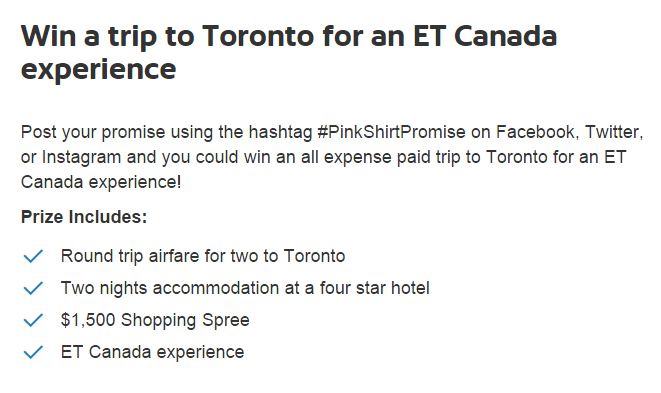 For more information, or to participate in Shaw Communications' #PinkShirtPromise, stop by Ottawa's Bayshore Shopping Centre by February 24th to post your personal pledge of kindness.
I'll be making my own #PinkShirtPromise this week! Be sure to follow Canadian Blog House on Twitter, Facebook, and Instagram as I bring you more from Shaw Communications' #PinkShirtPromise at Bayshore Shopping Centre.
Help us put a stop to bullying!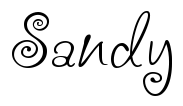 Disclosure: Many thanks to Blackbook Lifestyle and Bayshore Shopping Centre for inviting Canadian Blog House to take part in the #PinkShirtPromise.