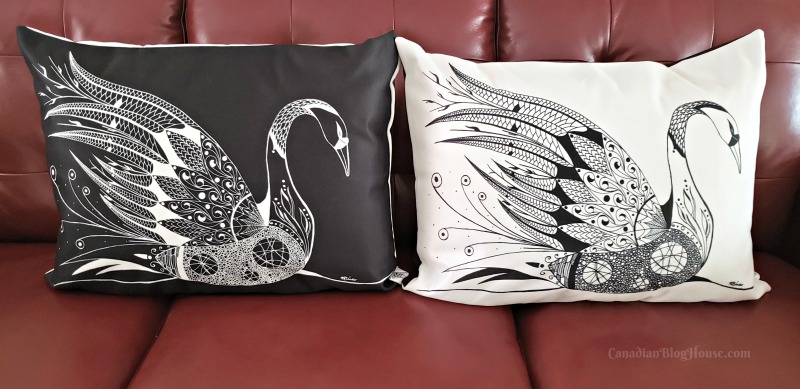 Canadian Blog House received 2 beautiful made in Canada decorative pillows from Healing-Helen for review. All opinions are our own.
The offer to receive a pair of made in Canada decorative pillows, from Helen Windsor of Healing-Helen, could not have come at a better time.
Fall is always a great season for change. When it comes to our homes, change can mean many things. It can mean home renovations, it can mean a fresh coat of paint, or it can mean sprucing up a room with some new home decor items.
We are opting for the latter two options this Fall. We are currently in the process of deciding on paint options for the living room/dining room. While painting a room can have a dramatic effect on the overall look of the room, so too can adding a splash of colour and design with new home decor.
Creating Beautiful Functional Art With Heart In Canada
A little bit about Helen Windsor, the Canadian artist behind Healing-Helen:
"I am an artist based in Brentwood Bay (outside Victoria, BC) and have placed my very unique black and white animal designs on pillows made in Canada.
West-coast in style, but not strictly, my designs tell the story of the animal's spirit by using geometric shapes, lines, patterns, symbols and even words.
HELLO PILLOWS! After many different product developments, I found that the pillows were the best fit for my animal inspiration art. People are able to hold their animal spirit close and feel their own spirit come alive."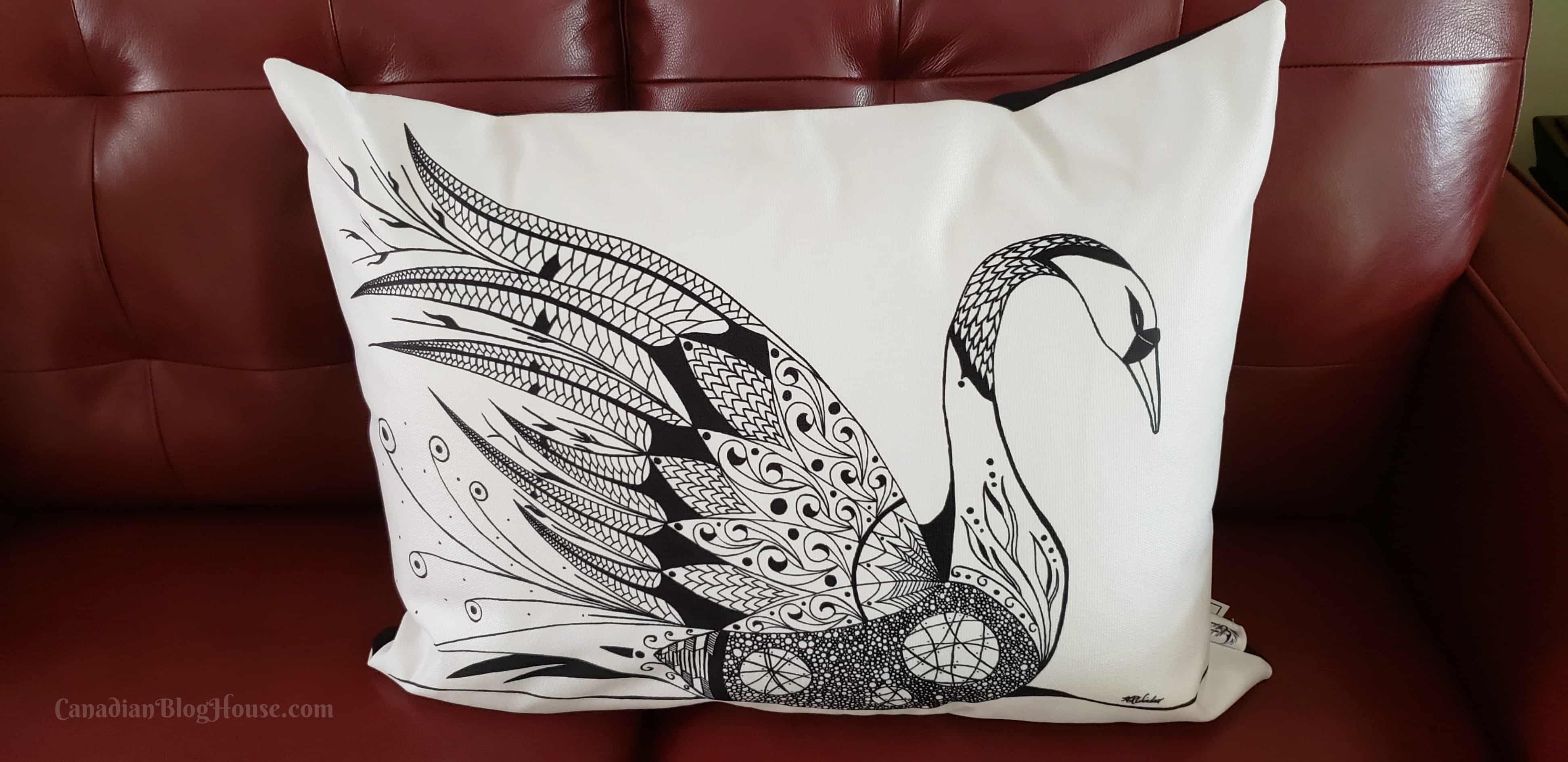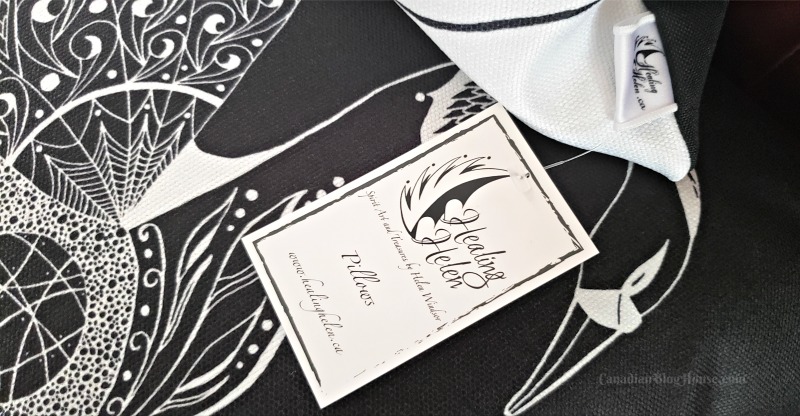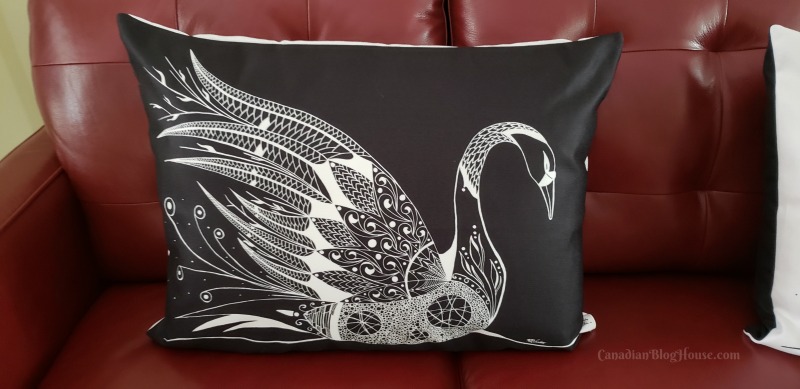 Spirit Animal Art And Home Decor
I loved Helen's made in Canada designs the minute I laid eyes on them. This turned out to be a problem for us. Choosing only 1 or 2 designs out of Helen's entire selection of gorgeous animal inspiration art is no easy task!
Poor Helen was probably wondering why, after a couple of days, she still hadn't heard back from me with our choice. That's because the choice was that difficult. We just could not decide!
The butterflies were the first to catch my eye. So pretty!
But the buffalo though! And the horse!
When you take a peek at the Healing-Helen site yourself, you will understand the problem we had.
I adore the combination of black and white in Helen's designs, and I knew any of them would look wonderful sitting on our red couch. We finally narrowed it down to these two beauties…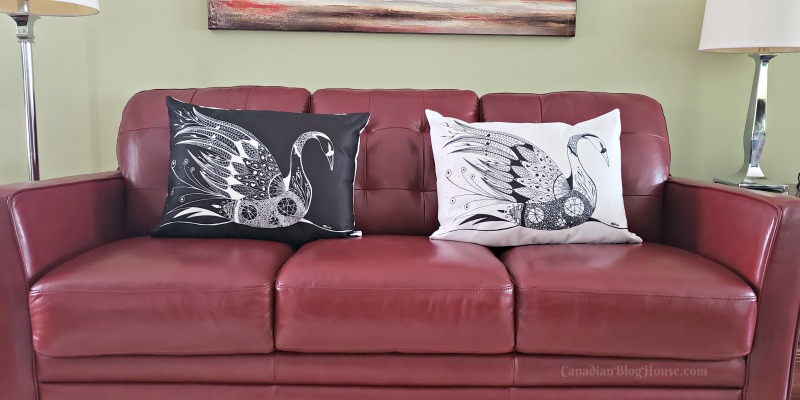 I love the look of these contrasting swans, their intricate design, and their size and shape!
Made from high-quality upholstery-grade canvas fabric, and printed with solvent-free inks, these decorative pillows are beautiful yet strong enough to handle kids and pets. A side zipper allows you to remove the pillow insert for easy washing.
There's no doubt about it, we love our new Healing-Helen decorative pillows!
But…there's more to Healing-Helen than just pillows. Have a special request for an original? Helen produces custom artwork and drums!
Check out these beautiful note cards that Helen surprised us with!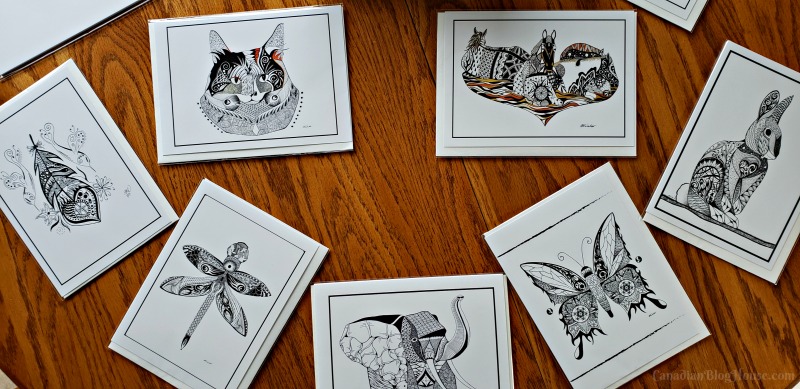 Wouldn't a Healing-Helen pillow look great in your home too?
Now it's your chance to own one of Healing-Helen's beautiful decorative pillows! Helen is offering one lucky Canadian Blog House reader the chance to WIN a large statement pillow of their choice (16×20″ or 22×22″)
Here's how you can enter for your chance to WIN!