Have you ever been to The National Women's Show? If not, you are missing out on a whole lot of fun, shopping, free samples, and entertainment all rolled into one!
The National Women's Show is returning to the Shaw Centre, April 11 & 12, 2015,  to celebrate 10 years of fashion, food and fun! At The National Women's Show, ladies can shop at over 250 exhibits offering products and services you won't find anywhere else.
Here is a quick glimpse of what's happening at The 2015 National Women's Show in Ottawa this spring:
CELEBRITY GUEST
See Dean McDermott, actor, gourmet dad, and reality TV star, live on centre stage.
FASHION SHOWS
See the latest trends in fashion shows by Sukhoo Sukhoo, Amanda May Lingerie, and Nygard Slims.
GET PAMPERED
Visit the Ottawa Academy Beauty Bar for complimentary beauty services including nail and hair touch-ups!
FIREFIGHTERS
Don't miss the Ottawa Firefighter Fashion Shows, featuring clothing by Cole Haan.
The National Women's Show is the ultimate Girl's Day Out! I've been lucky enough to attend two previous National Women's shows, one in Toronto and one in Ottawa, and both were fantastic!
For freebie lovers, The National Women's Show is THE place to get your hands on all kinds of great free samples! Arrive early for your chance to grab a National Women's Show swag bag full of fabulous product samples from snack items and skin care samples, to household items and more! The swag bag is always one of my favourite parts about visiting The National Women's Show! You never know what you are going to get! Then, as you wander around the show, don't forget to pick up some of the amazing samples sponsors have at their booths!
For lovers of unique gift items, The National Women's Show often showcases fabulous goodies that you won't find at your local mall. One of my fave products I've seen at both National Women's Shows I have attended (and have never seen anywhere else), is a very cool purse that comes with a selection of interchangeable outer shells. Great concept! I may just have to buy one this year if I see them again!
Then there is the entertainment that is always a huge part of The National Women's Show. This year, Dean McDermott is the special guest. A celebrity in his own right, he is also married to the one and only Tori Spelling. Dean will be on hand to entertain the crowd at the National Women's Show. Want to really get up close and personal with Dean? Guess what? You can! Purchase a special Dean McDermott VIP Ticket Package which includes a meet and greet with Dean and an autographed colour picture.
Oh yes…and ladies…Ottawa Firefighters will be there! They will be turning up the heat at The National Women's Show during their Ottawa Firefighter Fashion Shows. Sound the alarms! I have a feeling these are fashion shows the ladies won't want to miss!
Tickets to the National Women's Show in Ottawa on April 11-12th, 2015, are available at the doors or online.  Just for Canadian Blog House readers, the National Women's Show has provided us with a promotion code that you can use to buy your tickets online – and save $3!
PROMO CODE: HOUSE
The great folks at The National Women's Show are also providing Canadian Blog House readers the chance to WIN 1 of 2 pairs of tickets to attend the show in Ottawa on either April 11th or 12th, 2015!
Here is how you can get a chance to WIN tickets to this fabulous show!
***Don't forget to read the Canadian Blog House Giveaway Rules for more details about entering our giveaways!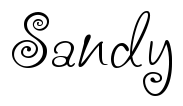 Disclosure:  Canadian Blog House was provided with complimentary passes to The National Women's Show in exchange for this post. All opinions are our own.