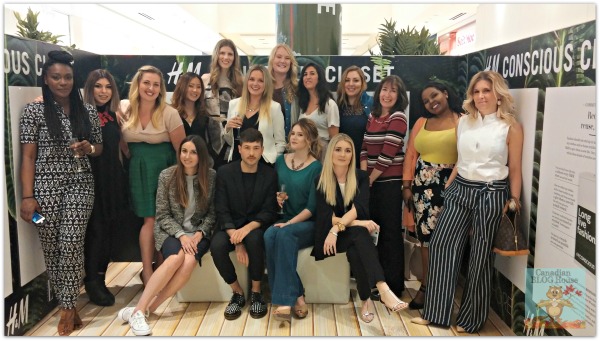 How much do you think about your clothing before you purchase it? Things like, where was it manufactured? Who made it? How ethical is their clothing manufacturing process from start to finish?
If I'm honest, I have to say that I never used to think too much about what goes into making the clothing that I wear. I guess maybe that's because I'm not a fashionista. In fact, I probably shop for new clothes about twice per year: once in summer and once in winter. I'm most comfortable in jeans and a t-shirt or sweater, so it doesn't take much to make me happy when it comes to clothing.
DON'T LET FASHION GO TO WASTE
So what is "ethical fashion"? According to the Ethical Fashion Forum, "ethical fashion represents an approach to the design, sourcing and manufacture of clothing which maximizes benefits to people and communities while minimizing impact on the environment."
Sustainable fashion is "Sustainable fashion is about being kind to our environment, responsible with our resources and treating our fellow garment workers like human beings." Website "Undress Runways" has a great breakdown of a garment's lifecycle to help us understand sustainable fashion better.
FASHION AND QUALITY AT THE BEST PRICE IN A SUSTAINABLE WAY
I recently got a lesson in ethical and sustainable fashion when I attended a "Conscious Closet" evening with retailer, H&M, at Ottawa's Bayshore Shopping Centre.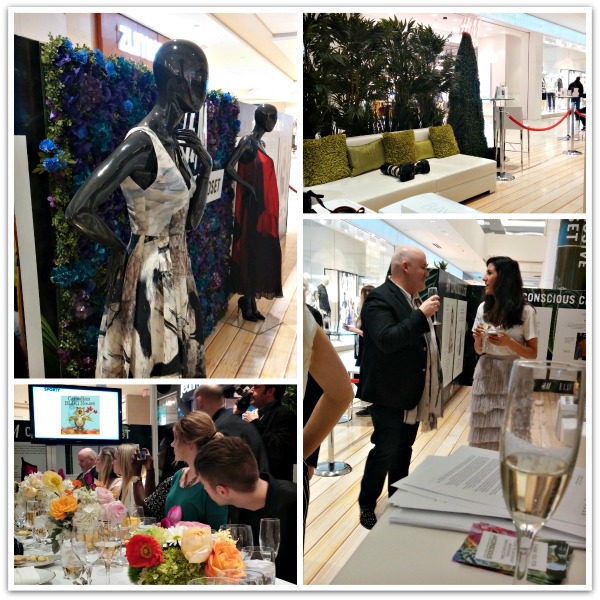 I hate to admit it but, until that evening, I had never set foot in an H&M in my life! For some reason I thought of H&M as a "young" person's store, and that there were no fashions in H&M that would interest me. I certainly had no idea of the history behind the H&M name, nor the company's passion for being fashion "conscious" – "fashion that both looks good and does good".
Did you know that H&M originated in 1947? I first heard of H&M in the early 2000's, yet the roots of H&M were planted in 1947 when the Hennes women's clothing store opened their doors in Västerås, Sweden.  In 1968, founder Erling Persson purchased hunting and fishing equipment store, Mauritz Widforss, and so began the H&M we know today.
DINNER AND A MALL:
The setting for our "Conscious Closet" dinner was just outside the doors of H&M – literally in the centre aisle of the mall. The fabulous James and Daniel from Ottawa's Blackbook Lifestyle worked their magic to showcase this event to some of Ottawa's top Lifestyle and Fashion bloggers, and the setting could not have been more beautiful!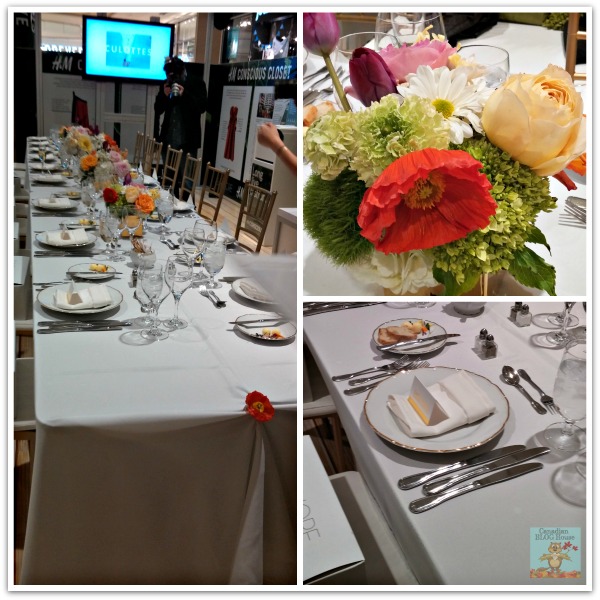 Our table was adorned with gorgeous flowers, and full place settings – no paper plates and plastic cutlery for us! Reduce, reuse, recycle! The attention to detail was superb, right down to our personalized place cards. It was like we were in our own little H&M world. Stylish couches, lush plants, and sustainable H&M fashions surrounded us everywhere!
Then there was the food – oh the food! Catered by Ottawa's very own Thyme and Again, each course of the 5-course meal was mouth-watering! You know the food is outstanding when you devour the pea soup – something formerly on my list of foods I don't eat. I'm betting Thyme and Again could also make me love olives!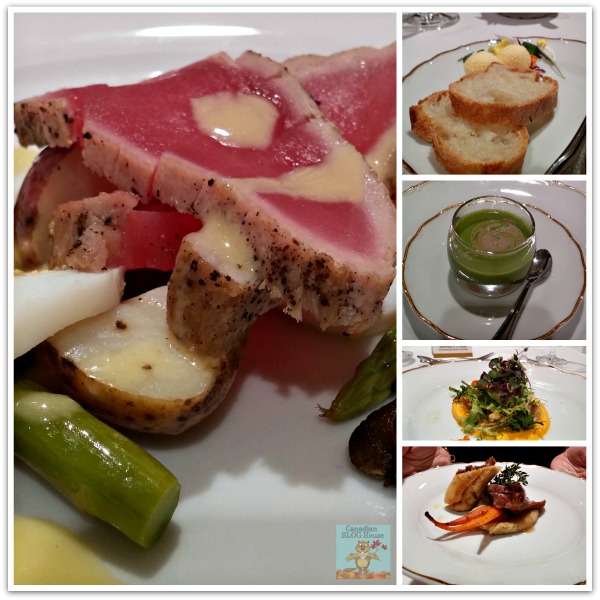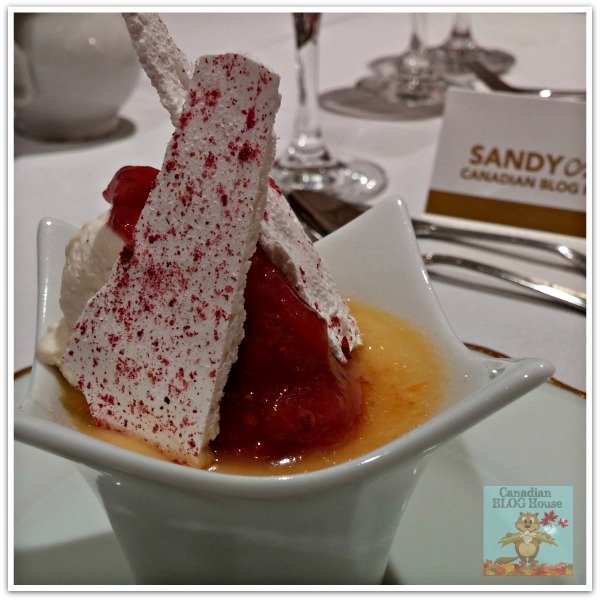 THE CONSCIOUS EXCLUSIVE COLLECTION:
H&M's own Emily Scarlett, Communications and Press for H&M Canada,  was on hand to spend the evening with us, and tell us more about the H&M Conscious Closet philosophy, and H&M's new Conscious Exclusive Collection.  The Conscious Exclusive Collection is one of H&M's "greenest" collections yet.
"All garments are exclusively made from materials like organic silk, leather, linen, and cotton, recycled polyester and lyocell, making it one of H&M's greenest collections ever. For the first time, even beads and sequins are recycled. (We hope) this collection can show consumers and other retailers the great possibilities sustainable materials give, and dispel prejudice against them." ~ Ann-Sofie Johansson – H&M Creative Advisor
A wonderful surprise was in order for those of us who attended this evening when Emily Scarlett presented each blogger with a gift of H&M clothing that she had personally chosen for us. For me, Emily chose a knitted vest – perfect for pairing with the casual clothing I love to wear!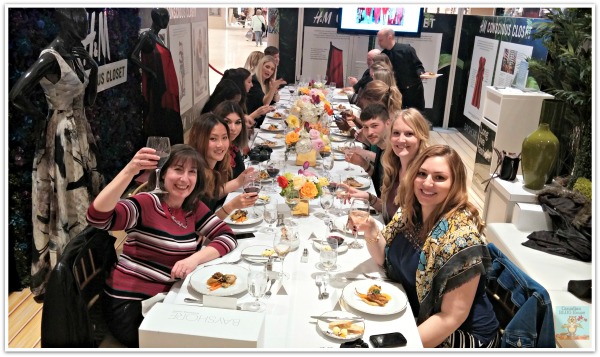 Some additional highlights of my evening at the H&M Conscious Closet dinner included being able to bring some of my unwanted clothing to donate to H&M for recycling, and spending time with one of my favourite blogging buddies, Emily from Best of This Life (on the right).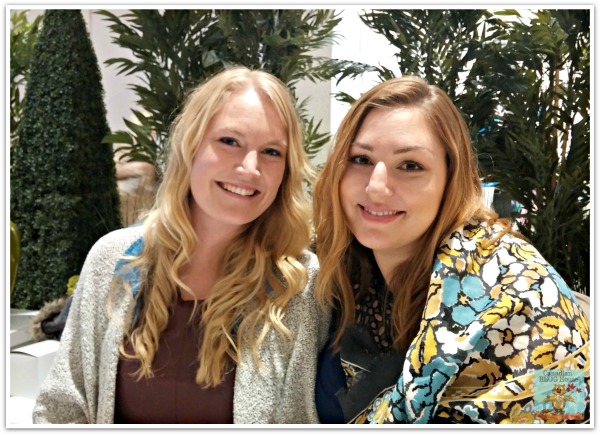 An unexpected thing happened thanks to my evening in H&M's Conscious Closet…I became H&M's newest fan and customer! A couple of days after this event, when I had more time, I decided to head back and take a good look around my H&M store. To my surprise, I found all kinds of great fashions that I dearly loved. In fact, I had a hard time narrowing down my choices! In the end, I walked out with a great pair of leggings, and this super comfy and fashionable H&M dress that I wore to meet the FIFA women's soccer team from Norway: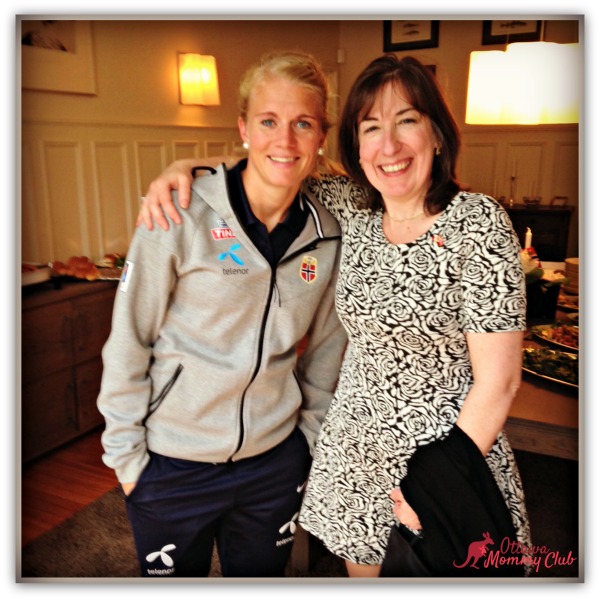 A big thank you to Emily Scarlett, H&M Canada, Bayshore Shopping Centre, and Blackbook Lifestyle for hosting such a great event!
To learn more about H&M conscious commitments: