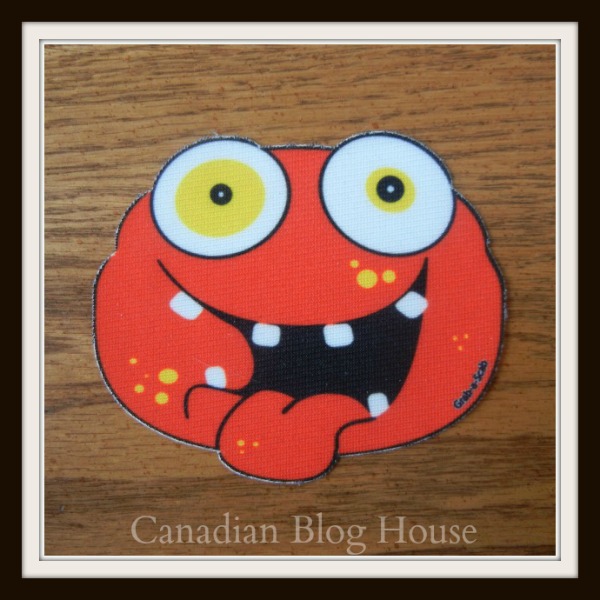 Easy Peasy Patches.  The name for these whimsical patches that cover holes in kids clothing could not be more apropos. They really are Easy Peasy to use!
Back when I was a kid, if I ripped any holes in my clothing, my mum pulled out her Bernina sewing machine and stitched them up.  Me?  Well, I'm not quite so handy with a sewing machine like my mum was.  A panda-faced pillow, a straight knee-length  skirt, and a pair of parachute pants (yes, it was the 80's!) were the extent of my sewing projects.  Never mind the fact that my mum helped me with all three projects.
So for me, it was Easy Peasy to the rescue!
I was recently approached by the folks at Easy Peasy asking me if I would like to test out their product.  I emphatically said "YES!!".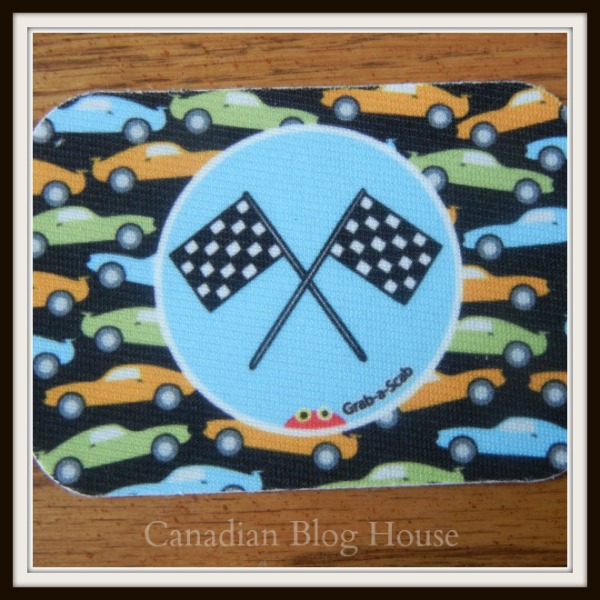 8-year-old X-Man is forever creating holes in his pants.  You see, he's a huge fan of the "comfy" type pant – track pants.  Great for comfort, terrible for wear and tear when it comes to the antics of a young boy who loves to crash land on his knees numerous times a day.
At the time that I was contacted by the folks at Easy Peasy, I had 3 pairs of X-Man's track pants sitting idle in a drawer.  Holes covered the knees of all three pairs of X-Man's track pants.  Why I had even kept them, I don't know.  Was I going to sew them up?  Not likely.
Wait.  Make that a definite NO.
I guess I just could not part with them yet.  Aside from the holes, they were perfectly good track pants that had not been worn very many times.
I received my package of Easy Peasy patches awhile ago.  I had a great time sorting through them all.  They are CUTE!  But then I tucked them away. Thinking they can't be as "easy peasy" to use as their website claims, I decided to give them a try later, when I had more time to focus on them.
Now I'm kicking myself.  I finally got out the Easy Peasy patches, and the track pants, and got to work.  Work. LOL.  I use that term lightly.  That's because Easy Peasy patches take NO work at all!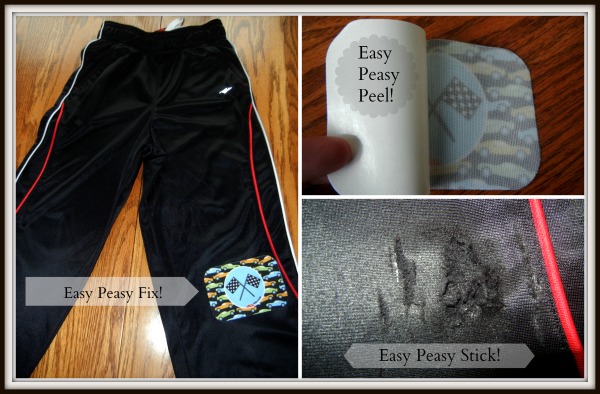 Peel. Stick. Heat. – That's it.  Three Easy Peasy steps is all it took me to fix X-Man's pants!  I peeled the backing off the patches, stuck them over the holes on the track pants, turned them inside out, and threw them in the dryer for 10 minutes on medium heat. So simple.  So Easy Peasy!
Easy Peasy patches are made with a non-toxic craft adhesive.  They are waterproof and are dishwasher and washer safe.  That's right, you can even put Easy Peasy patches on other items (like Rubbermaid) and throw them in the dishwasher.  For best results, the folks at Easy Peasy recommend washing clothing with the patches on them inside out, in cool water, using either Tide or Sunlight detergent.  Beware – some detergents and fabric softeners can affect the adhesive.  I washed X-man's track pants in cool water using Tide High Efficiency Detergent and the patches emerged from the wash looking as good as when I first stuck them on the pants.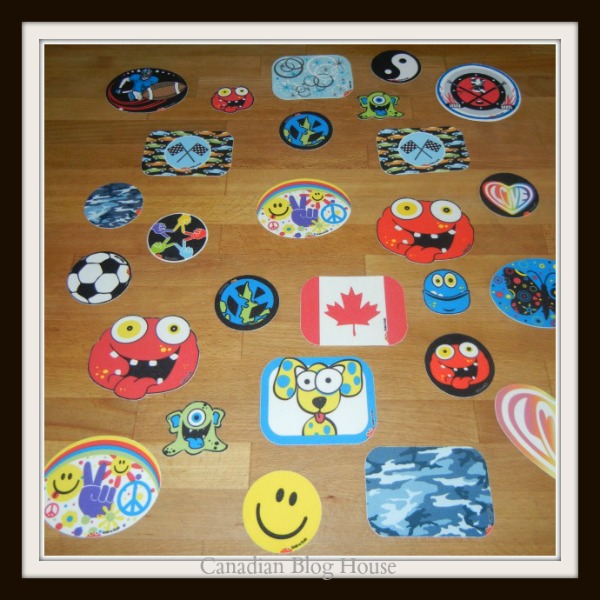 You'll find an incredible selection of Easy Peasy patches in their "Shop" section.  Prefer to use your own design?  No problem!  You can even custom order your own Easy Peasy patches (great for school teams/community groups).
Easy Peasy patches can be cut to any size, making them handy for covering all types of holes and tears.   Easy Peasy patches can even be used to cover holes in snowsuits!
I just LOVE the fact that standard shipping of Easy Peasy Patches is FREE in Canada. Sweet!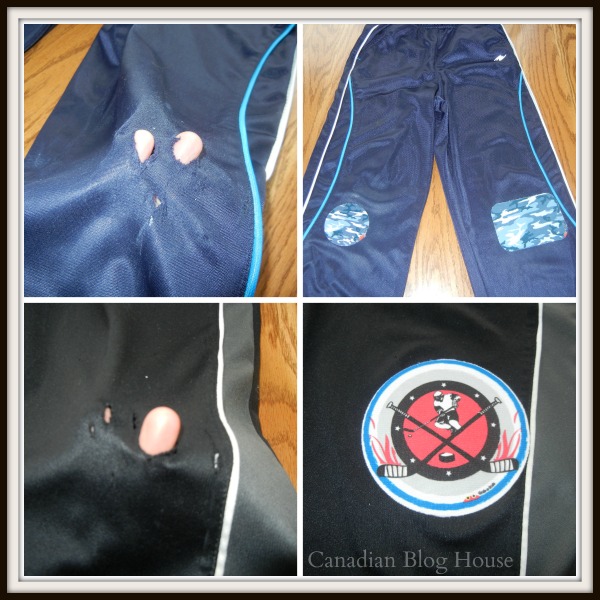 Now it's your turn to try Easy Peasy Patches for yourself!  The great folks at Easy Peasy Patches are offering up a great prize pack for one lucky Canadian Blog House reader ~ $25 worth of Easy Peasy Patches of your choice!
Here's how you can enter for your chance to WIN!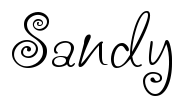 Disclosure:  Canadian Blog House was provided with the above products for the purpose of this review.  All opinions are my own.