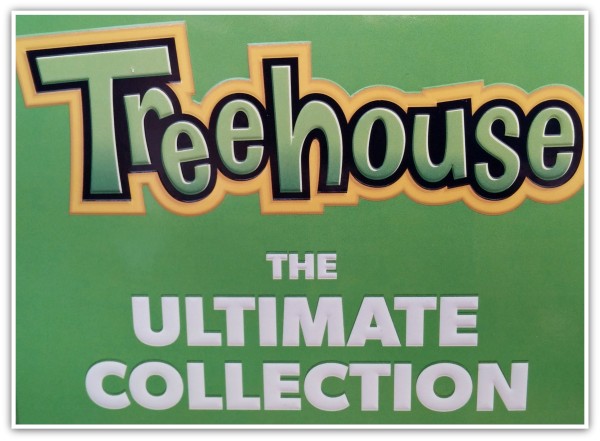 It's no surprise that I love all things Canadian. That includes Canadian music and television programming – especially Canadian children's television programming. If you have kids, there is no doubt that your little ones love the quality shows found on Treehouse TV: Toopy and Binoo, Octonauts, Max & Ruby, The Berenstein Bears and Franklin. Each one of these great children's programs were either created in Canada, or have a strong Canadian connection. But you probably already knew that. I didn't though, until fairly recently when we reviewed I Love Toopy & Binoo for Valentine's Day. I loved these shows before – and love them even more now that I know of their Canadian connection!
"On March 3rd the brand new Treehouse Ultimate Collection Cube was released on DVD and it's definitely something to talk about. Inside this unique packaging are 10 of your favourite Treehouse
friends – Toopy, Binoo, Franklin, Max, Ruby, Brother Bear, Captain Barnacles, Kwazii, Golias and Nessa – each with their own DVD for you to enjoy. This collection includes over 100 of the best Treehouse episodes that your little one already wants to watch over and over again. So gather around the TV and enjoy a 10 hour Treehouse marathon this Easter."
I was thrilled to be offered the opportunity to review this great collection – and offer a fun giveaway for Canadian Blog House readers (more on that later).  I envisioned cuddling up on the couch with X-Man, watching all those crazy underwater adventures of Captain Barnacles and the Octonauts gang, or the charming stories woven by the lovable Toopy & Binoo that we had watched so many times in the past.
Sadly, this review turned out to be a "right of passage" I wasn't expecting. I guess I was still living in that technicolour dream world where little boys stay little forever, where Toopy, Binoo & Kwazii are the tv characters that bring the biggest smiles to X-Man's face.
Let's just say, X-Man's face was not the face of wonder and excitement when he first spotted this fantastic boxed set of DVDs – like Toopy's is here: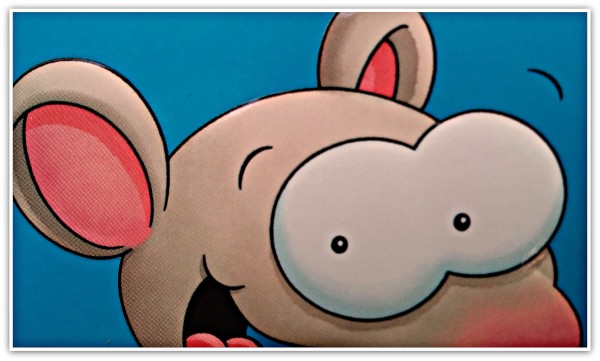 With hopes of grand "unboxing" moments, filled with squeals of delight, I presented X-Man with the Treehouse Ultimate Collection Cube. What I got instead was something along the lines of a half-hearted "cool" as he looked at the box, set it down on the counter, and walked away.
Turns out, X-Man is finally outgrowing all these fun, lovable characters. I shouldn't really be surprised, he is nine after all!
So, I took it upon myself to dig into this great collection of fun-filled children's entertainment: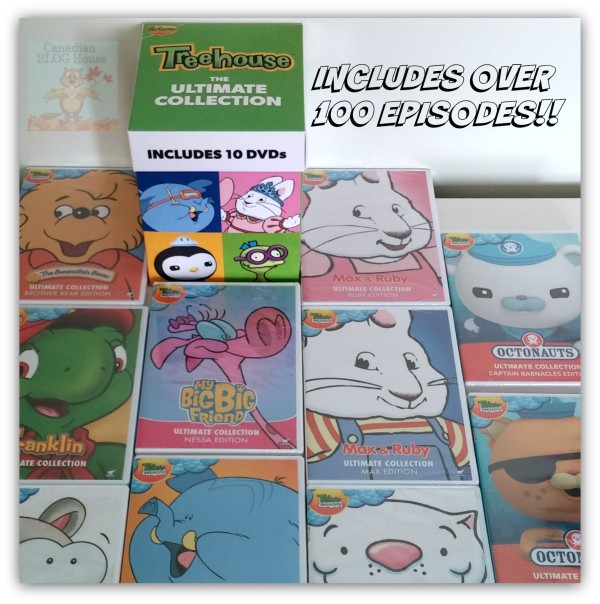 Each one of these DVDs is packed with 2 hours of great programming, spotlighting each one of these lovable Treehouse characters. I love the idea of featuring each character separately, as we all know that children tend to pick favourites. Of course, I love them all, so I have no problem watching each and every one of the 10 DVDs! Yep, I'm just a big kid at heart!
True to Treehouse programming, each of the episodes are full of fun and mischievous stories that always have an important lesson for children woven into the storyline. That's why parents can be confident that this Treehouse Ultimate Collection Cube is the perfect Easter treat for the Easter Bunny to leave behind.
If you are looking for another Easter treat, kaboom! Entertainment is featuring Guess How Much I Love You – The Adventures of Little Nutbrown Hare – Someone Special as the ideal DVD to round out the Easter viewing experience.
So if you are lucky enough to have little ones in your household who still love Toopy, Binoo and all the other great Treehouse characters, be sure to pick up this ultimate collection for the ultimate Easter surprise!
For all things happening in the fun world of kaboom! Entertainment, be sure to follow kaboom! on Twitter and give kaboom! a like on Facebook.
So now, thanks to the great folks at kaboom! Entertainment, here's your chance to WIN your family the Treehouse Ultimate Collection Cube, PLUS a copy of Zack & Quack: Popping Hopping Easter (hitting retail shelves March 10th!)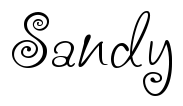 Disclosure:  Canadian Blog House was provided with the above product in exchange for this review. All opinions are our own.