Tyler Mullendore.  Remember that name.
Sometimes when I write a blog post I sit here and think "will anybody read this?", "is this topic of interest to any of my readers"?  I ponder the same thing every time I receive pitches from reps and brands wanting me to write about their fabulous products, services, destinations or events.  What appeals to me, doesn't necessarily appeal to my readers.  When I choose to write about a particular topic, I always hope that what I write about brings my readers some value, some helpful information, the possibility of winning a great prize, a good belly laugh, or at the very least, brings a smile to their face.
I never expected to write a post that could potentially end up changing someone's whole life.
Regular Canadian Blog House readers may remember a post I wrote back in June entitled "Canadian Musicians! This Could Be Your Big Break!".  Earlier that week I had received a message from Eric Alper, Director Of Media Relations At eOne Music (and one of my fave media people), asking me if I could help spread the word about eOne Music's search to find Canada's top undiscovered musical talent.  I admit, I hesitated for a short moment, almost hitting delete, but then sat down to read a little more about eOne's quest.  In the end, the music and contest lover in me decided the Big Break Contest would be a fun thing to write about.
Canadian music is "where it's at", right everyone?  I mean, I might be a little biased but, I happen to think we have some of the most amazing musical talent in the world right here in Canada.
Now, that amazing Canadian musical talent includes Tyler Mullendore.
Haven't heard of Tyler Mullendore? Well you will soon.  Tyler has just won eOne Music's Big Break Contest and is being whisked away to Toronto for a full day of World Class Recording and Mixing in the legendary Toronto Metalworks Studio (a $5,000 value!).
So why am I telling you all about Tyler's big win? Well, that relates back to the title of this blog post.  You just never know how one little thing you do could change a person's life.
Last week I received a note from one of my long-time online friends and Canadian Blog House supporter, Bonny, who lives in Cape Breton, Nova Scotia. She was all excited to tell me about her partner's son, Tyler, who had just won the eOne Big Break Contest. Bonny told me she had read my blog post about the Big Break Contest and showed it to Tyler.  Tyler entered the contest…and now the rest is history!
I was floored.  I had actually forgotten about that post and Bonny had to remind me which one she was talking about.  Oh yes! That one! The post I almost did not write!
Bonny shared with me this video of Tyler singing one of his original songs, and I could definitely see why the contest judges had chosen Tyler.  This man has talent!
Some of you may even recognize Tyler.  He was one of Canadian Idol's Season 5 finalists in 2007.  I just love his audition tape that I found on YouTube…
So please join me in congratulating Tyler and wishing him all the best in Toronto! Be sure to follow Tyler Mullendore on Twitter at @TylerMullendore.  Tell your friends and family and get them to share the love too!
We are all rootin' for you Tyler!
Oh and….next time you do something that seems rather insignificant…just think of this.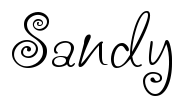 Disclosure:  Canadian Blog House did not receive compensation for this post. We just wanted to share this because we are super excited for Tyler.  All opinions are our own.