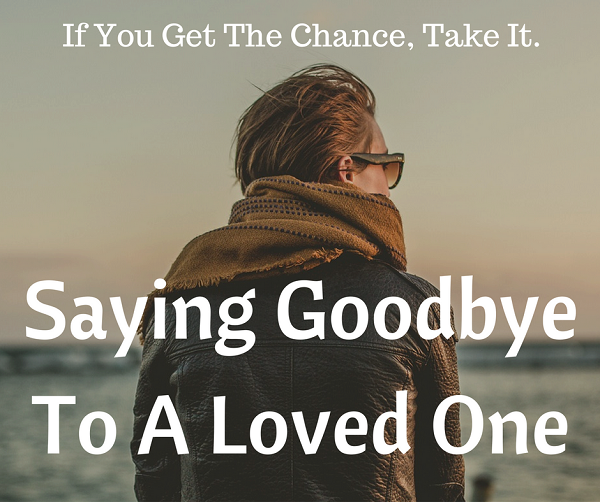 Saying Goodbye To a Loved One
Most of the time, writing about travel, an event, or the latest and greatest product, comes naturally for me.
But not today.
All of that seems so unimportant right now.
It was only four days ago that my dear 83-year-old mother lost her balance, fell, and broke her hip.
A broken hip. The very thing I have dreaded for a few years now, ever since mum began to age and experience more health problems, and become less steady on her feet.
Ultimately, I've dreaded saying goodbye.
The last five days have been a whirlwind of paramedics, doctors, nurses, and therapists. My family has been on a wild roller coaster ride of emotions, hoping we've just ridden through the last of the loops that have turned our family's lives upside down this week.
Hip surgery for my mum was extremely risky due to her age and health problems. It was only a month ago that doctors told us that she was not a good candidate for surgery that could essentially correct a serious health problem she has. The risk was greater that she would die on the operating table than survive the surgery.
So when we were presented with the fact that she required surgery to repair her broken hip, and that there was no choice in the matter, our hearts sank.
Suddenly we were all too well aware that there was a very real possibility that we were going to lose mum the next day during her surgery.
When your parents age before your eyes, you live in a constant state of "preparing" yourself for their inevitable death. With every cold, flu, or other ailment they come down with, in the back of your mind, you always wonder if this is that one thing their body won't be able to fight.
You live thinking you are prepared for the end.
You never really are.
I found that out the other day.
Much of the 27 hours between when mum fell, and when she was taken in for surgery, is a blur. What I do remember clearly is watching my mum experience such extreme pain.
That was hard. So very hard to watch.
What was even harder, was saying goodbye.
You see, I was there with mum when they came to get her for surgery.
I was there watching my (almost) 90-year-old father take my mum's hand, tell her he loved her, bend over and kiss her, and watch her as she was wheeled away.
Gut-wrenching.
I was the lucky one. I got to accompany my mum right to the door of the operating room.
It was there that I was given almost a half hour of precious time with my mum.
Between nurses and doctors coming and going, explaining what was about to happen, and answering our questions, I was able to say my goodbyes to my mum.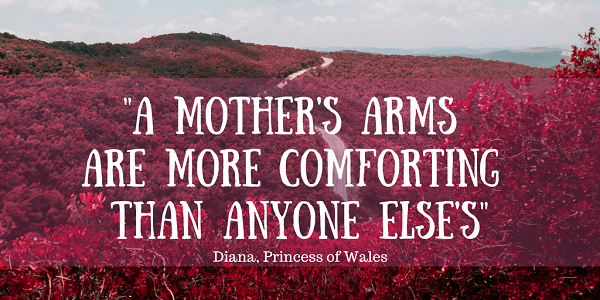 Mum's Way Of Saying Goodbye
It was the hardest, yet one of the best conversations I've ever had with my mum.
I managed to keep the tears at bay (no small feat for me).
We spoke about how wonderful all the nurses and doctors at the hospital had been to my mum.
I admired her beautifully painted fingernails, all painted red, except for one of her middle fingers where nurses had removed the nail polish for a procedure. I told her it was so she could give her pain the middle finger. We both giggled.
She told her Orthopaedic Surgeon, and her Anesthesiologist, that if something happened to her in the operating room, and she didn't make it through surgery, don't feel guilty. "After all, I'm 83 years old!" she said.
When she shook the hand of her Anesthesiologist, and found his hand to be cold, she took his hand in both of hers and held it, just to warm it up. He tried to gently pull away but, my mother would not let go. She was determined to warm his hand for him.
And warm it she did.
We spoke about friends and family who were thinking of her, and of my siblings who were so very upset that they were not able to be there with her at that time. Mum gave a shout out to all of them while I recorded her on my phone.
She wanted to ease their minds.
I've never been shy about telling my mum how much I love her, how much she means to me, and have thanked her many times for all she has done to help me with my health and my life.
But I took the opportunity to tell her all of that one more time.
There were many, many hugs and kisses. She assured me she was fine and not to worry – if she didn't make it, she would see me later.
I always knew my mum was a brave, tough lady but, in this moment, it truly became crystal clear.
I was trying to be brave for her and…she was there being brave for me.
Mum was okay with everything. If this was her time to go, then she was ready. This was her way of saying goodbye.
---
Turns out, it wasn't her time to go, and for that, I am so thankful. As much as I was "ready" to let her go, I can't imagine a world without my mum.
I don't know how much time she has left but, I do know she knows how much I love her, and how I think she is the most wonderful mother in the world.
And I am so grateful I've had the chance to tell her.
Mum has a long road ahead of her but, my family will be with her every (literal) step of the way.
Until it's time to say goodbye again.
If you get this same chance, take it.
Life can change on a dime.
Cash in your dime for a hug, kiss, and a talk – before it's too late.
***Edit*** Sadly, Mum passed away at the end of September 2016.