Canadian Blog House received compensation for this post from IHG. All opinions are our own.
When most people think of memories of a great hotel stay, they think of a family vacation, maybe including sun, sand and surf.
However, not all hotel stays are memorable because of the beach. It doesn't take a far-flung location to make a truly great memory—some of the best nights at a hotel happen when you least expect them to.
For me, this happened during the two times I stayed at the IHG Holiday Inn Winnipeg Airport West hotel in Winnipeg, Manitoba.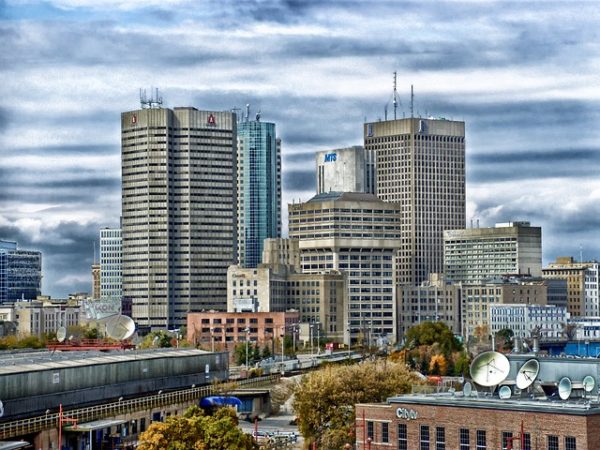 Some of my cousins grew up in the great city of Winnipeg. Thanks to the immense distance between us, I only traveled to Winnipeg once as a child. Since the purpose of that trip was to visit family, I never really got to experience Winnipeg as a tourist and see all the fabulous things this city offers its visitors.
It wasn't until (sadly) my dear Aunt passed away, that I made the journey to Winnipeg for a second time to be with my cousins and uncle.
Booking a hotel stay during a traumatic family event usually means that one doesn't necessarily pay attention to hotel reviews or hotel amenities. After all, the only thing that really matters at a time like that is family – not how much you like or dislike the hotel you stay at.
It was my wonderful cousin, Sue, who recommended booking a room at the IHG Holiday Inn Winnipeg – Airport West. I was happy to get the recommendation since I was not familiar enough with IHG hotels in Winnipeg to know the best location to stay for the time I would be there. And of course, I did not feel much like researching hotels at a time like that.
Outside of Winnipeg, IHG is a global organization of hotel brands including Intercontinental® Hotels & Resorts, Kimpton® Hotels & Restaurants, HUALUXETM Hotels and Resorts, Crowne Plaza® Hotels and Resorts, Hotel Indigo®, EVEN® hotels, Holiday Inn® Hotels & Resorts, Holiday Inn Express®, Staybridge Suites® and Candlewood Suites®.
IHG also manages IHG® Rewards Club, the world's first and largest hotel loyalty program with more than 92 million members worldwide.
My fond memories of this hotel during my first visit there may not involve fun times due to the circumstances, but they were very memorable because of the great service, friendly staff, and beautiful, comfortable surroundings at this IHG hotel. Plus, it was easy to access from the airport, one of the many aspects that helped make our stay stress-free during such a difficult time for our family.
When my uncle passed away next, there was never really any doubt as to where I would stay—the IHG Holiday Inn Winnipeg – Airport West. My first visit to this Winnipeg hotel had been so terrific, it was a welcome relief to be back in familiar surroundings.
Located on Winnipeg's main thoroughfare, Portage Avenue, the IHG Holiday Inn Winnipeg – Airport West hotel is well-suited to both the business traveler AND families looking for a great place to stay with the kids.
Business travelers will enjoy the benefits of a free airport shuttle, free high-speed internet, and a great location close to many business offices. A 24-hour Business Centre is also available.
Family travelers will love the "Holidome" with the kiddie pool, a saltwater indoor pool. Kids can get "shipwrecked" on the 20 foot tall indoor interactive play structure, Pirate's Cove Playland.
Something parents will love:  kids 19 and under stay FREE when staying in their parents' room. Also, up to 4 kids per family (under age 12) can eat for free any time of day in the on-site restaurant.
All guests will love the fact that parking is complimentary at the IHG Holiday Inn Winnipeg – Airport West, a feature that is always high on my wish list when I stay at a hotel!
During my two visits to Winnipeg, the great location of this hotel allowed me the chance to visit nearby Assiniboine Zoo and Park, as well as Polo Park Shopping Centre. I also managed to squeeze in a visit to The Forks, located in downtown Winnipeg where the Red and Assiniboine rivers meet. One of Winnipeg's top tourist destinations, The Forks is a great place for dining, shopping, and many terrific events.
Sports fans can enjoy a Winnipeg Blue Bombers game or a Winnipeg Jets game when in season, as well as Winnipeg's minor league baseball team, the Winnipeg Goldeyes.
Speaking from experience, an afternoon at the ball park, eating a hot dog and watching the Goldeyes is a great way to enjoy some of your time in the city.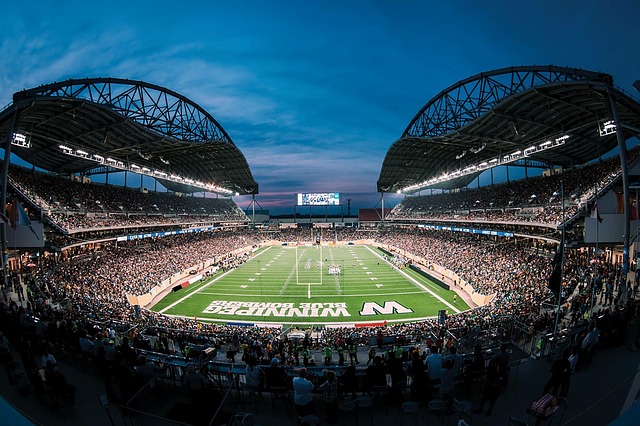 You'll find four major rivers in Winnipeg: the Red, Assiniboine, La Salle and Seine. Along the Red and Assiniboine Rivers you'll discover the longest naturally frozen skating rink in the world at approximately 5.3 miles (8.5 km). Those who enjoy the arts will appreciate the Winnipeg Art Gallery, which features the largest known collection of contemporary Inuit art, and the Royal Winnipeg Ballet, known as North America's longest unremittingly operated Ballet Company. Winnipeg also has a passionate sports fan base, making it a great destination to catch a curling event or a Winnipeg Jets hockey game.
Here are just a few of the family-friendly attractions and activities that will keep everyone happy: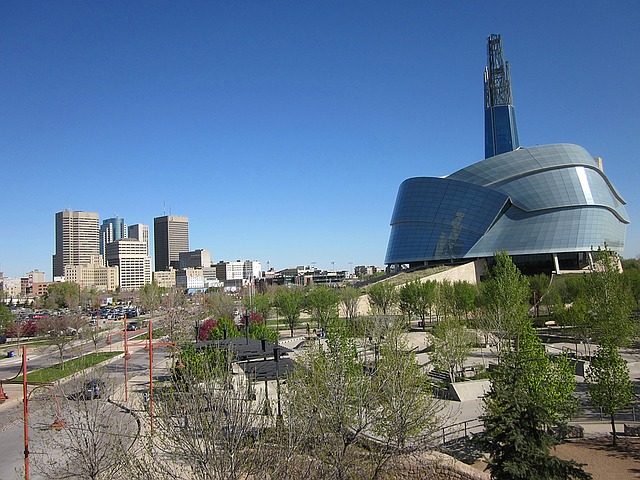 Summer is an especially great time to visit Winnipeg. One of my visits happened to coincide with the Red River Ex where I got to see a great concert one evening during my time there.
I hope to visit Winnipeg again sometime soon, under happier circumstances. When I do, the IHG Holiday Inn Winnipeg – Airport West will be at the top of my list.
Looking to visit Winnipeg but want to stay in another area of city? IHG has plenty of great Winnipeg hotels to choose from! Have you ever been to Winnipeg? What must-see attractions would you recommend to visitors?