Next to a comfortable bed, a quality pillow can make or break a good night's sleep.
According to the folks at Harvard, we spend – are you ready for this? – one-third of our lives sleeping! That's a lot of time spent in bed! That doesn't account for all the time we spend cuddling up in bed when we are sick, or cuddling up with our significant other. So finding the right kind of bedding is probably more important than most of us actually think it is.
After many years of tossing and turning in my sleep, I finally ended up with the bed of my dreams just over a year ago.  Problem was, I now had a fantastic bed but my pillow, well, it just wasn't making the grade.  After only a few months, my pillow had turned from something I thought was a top quality (and fairly pricey) product, into a lumpy mess of man-made material that barely resembled a pillow.
Then Maple Harbour came to my rescue.
"Maple Harbour is a luxury bedding and linen company based in Canada. Maple Harbour offers the highest quality products while keeping a close eye on comfort, relaxation and personal style."
Take a quick peek at the Maple Harbour website and you will see a fabulous line up of affordable luxury bedding and home products, many with classic colours and patterns that are timeless, contemporary pieces, and even some great kids bedding and linens featuring some of today's popular children's characters.
The Maple Harbour website is clean, clear, and easy to navigate, so it did not take me long to find what I was looking for. Since I was in obvious need of a new pillow, I went browsing through Maple Harbour's "pillows and cushions" section.
Here's what I decided was my best option for a quality pillow, the Sweet Dreams Pillow: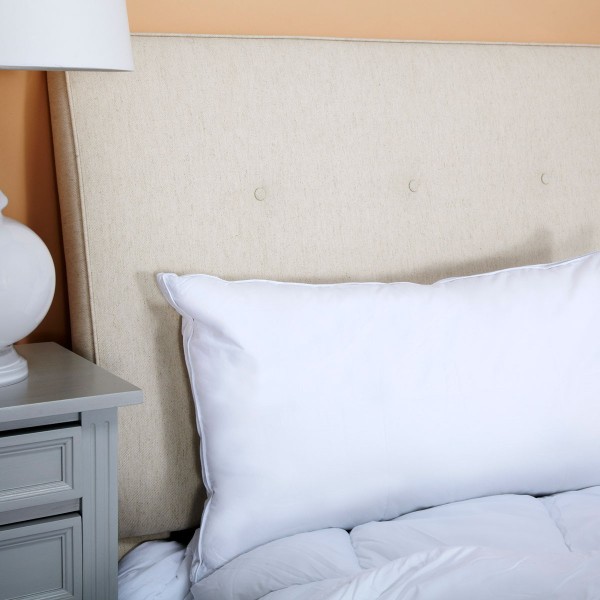 Photo courtesy of Maple Harbour
We were sent 2 Sweet Dreams Pillows by Maple Harbour. I knew these were top quality pillows the minute I opened the packing box and found each pillow encased in a sturdy, attractive pillow bag, complete with rope handle.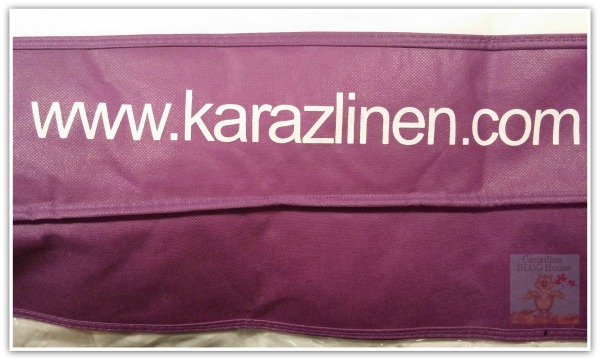 The Sweet Dreams pillows are made with a 100% cotton outer shell and filled with treated luxury duck feathers. I think what I love most about the Sweet Dream pillows is that they have a soft microfiber shell that prevents the pinning tip of the feather from coming out of the pillow.  If you have ever owned a duck feather pillow, you will know how important this feature can be.  I've owned other duck feather pillows before, and it's not fun getting stuck in the face with a duck feather in the middle of the night!
So now, after nearly a month of sleeping on our Sweet Dreams pillows, I have become very attached to my new bed mate.  I love how it contours to my head, but also love how I can plump it right back up to shape any time. It's truly the outer microfiber shell that sells me on this pillow. There has been no sign of any little feathers trying to escape from my pillow…not a one!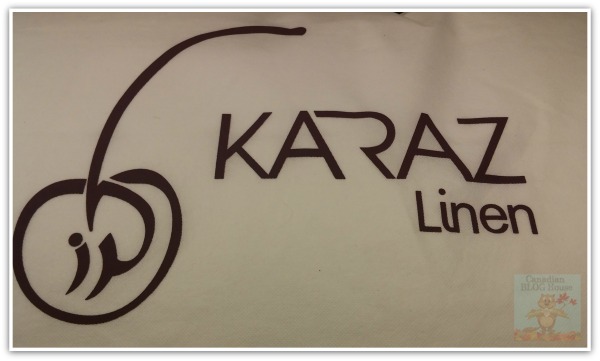 For those of you who may be allergic to duck feathers, Maple Harbour has other great pillows to choose from.  If you are someone who likes a little something special added to your good night's sleep, you could try the Lavender Scented Pillows and unlock the benefits of aromatherapy while you sleep!
As an animal lover, I am a big fan of the fact that Maple Harbour gives back to animals in need.  A portion of all purchases is contributed to non-profit shelters and adoption centres who work hard to provide loving homes to our furry friends.
If pillows aren't on your list right now, be sure to check out all the great linens, comforters, duvets, quilts, and more, that can be found on the Maple Harbour website. You can find out more about Maple Harbour by becoming a fan on the Maple Harbour Facebook page, following Maple Harbour on Twitter, and pinning with Maple Harbour on Pinterest.
Many thanks to the great folks at Maple Harbour for the fabulous pillows. Thanks to you, I'm now getting the best sleeps I've had in a long time!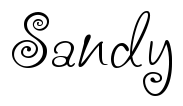 Disclosure:  Canadian Blog House received the above products in exchange for this review.  All opinions are our own.