Have you heard the news, Ottawa? VarageSale is here! Ottawa's newest free marketplace app has opened up shop…and my home couldn't be happier! Time for me to clear out the clutter!
VarageSale "is a free marketplace app that allows families to buy and sell affordable secondhand items locally, and connect with new people in nearby neighbourhoods."
VarageSale is made for people like me – pack rats!
Yes, I admit it, I'm a bit of a pack rat.
Pack Rat: "a ratlike rodent that accumulates a mound of sticks and debris in the nest hole, native to North and Central America, or a derogatory word for a person who saves unnecessary objects or hoards things."
This definition comes up on the first page when you Google "pack rat". The second part of the definition describes me perfectly. Perhaps not the hoarding part, but I'm definitely someone who saves unnecessary objects. It appears I get my pack rat tendencies from my dad who has always been one to save unused items "just in case" he may need them at some point. His tool bench and tool box were always full of bits and pieces of "just in case" items. Did he ever have a use for them? Never in fifty years!
So, long before I hit that fifty year mark, it's time for me to "unpack" some of my unnecessary objects!
TRUSTED BY MILLIONS WORLDWIDE
How is it that I had not heard of VarageSale until now? They have already been around for three years and, apparently, they are a big deal! Check out this article in the Globe and Mail's Report On Business section which describes VarageSale as "one of Canada's hottest social media startups".
Co-founder Tami Zuckerman, "got the idea when she grew frustrated with the user experience of the more traditional listings services and found not knowing who you were arranging to meet a little creepy and unsafe. VarageSale's listings are grouped into geography-based communities, and you can't join unless you've been approved by local moderators, which adds a layer of trust and identity."
"We're bringing back that small-town feeling," says Ms. Zuckerman, who notes that many of the sites users are adults, moms even, who are looking to connect with neighbours and interact offline with people they meet on VarageSale. "We started this for our community in Montreal… We had no idea it would turn into an international phenomenon."
YOUR VIRTUAL GARAGE SALE
I have often thought about putting some of my household items on other marketplace websites in an attempt at de-cluttering, however, I've been procrastinating for ages about actually doing it because I figured it would be a long, involved and complicated process just to get my things up for sale on a website.
That's why I'm glad VarageSale has come along. Asked by the great folks at VarageSale to post a household item I no longer needed or wanted, I happily agreed to try out their platform. I wanted to see how easily I could post an item I no longer needed on VarageSale – and hopefully end up with a sale, an emptier home…and a happier wallet!
It wasn't hard for me to find something I could put up for sale. I could have chosen a number of unused items I have hanging around my home. I decided to start with a Hampton Bay ceiling fan/light that was purchased before a move, and never installed as it did not fit in any rooms in my new home. This beautiful ceiling fan was still in its original, unopened box. This was the perfect item to try to sell. It was brand new, I no longer needed it, it was taking up a lot of space in my home, and selling it would give me some extra money to tuck away for another household item I need – and would actually use!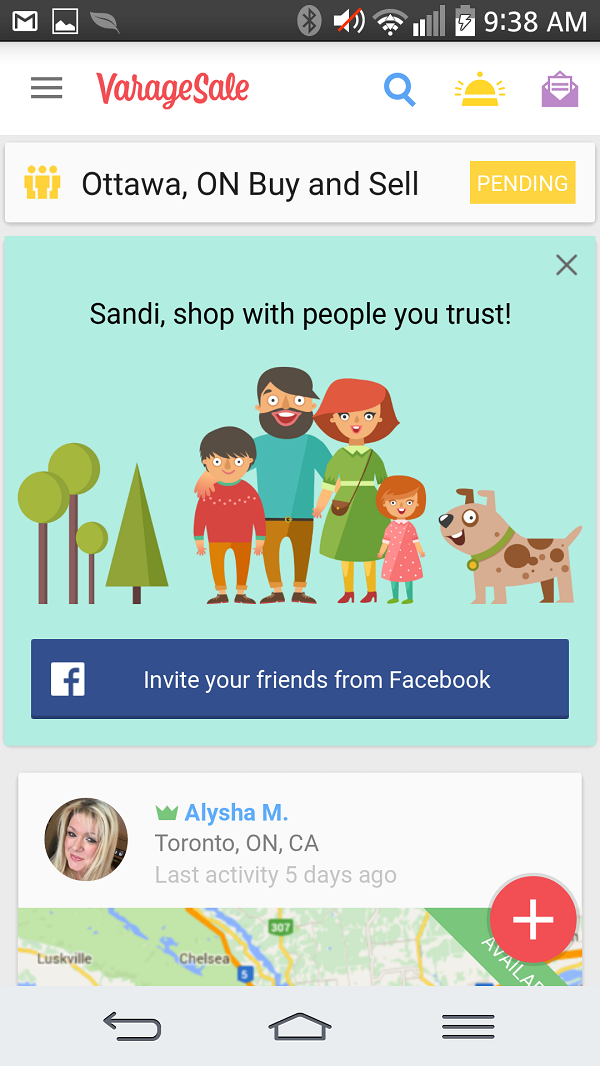 Downloading the VarageSale app and creating a new account on VarageSale was incredibly easy. In fact, it took me just under 2 minutes. I found it so easy that I was left wondering if I had done everything correctly. Turns out I had and, once I had clicked on the confirmation email, I was ready to ask join my local Ottawa VarageSale community!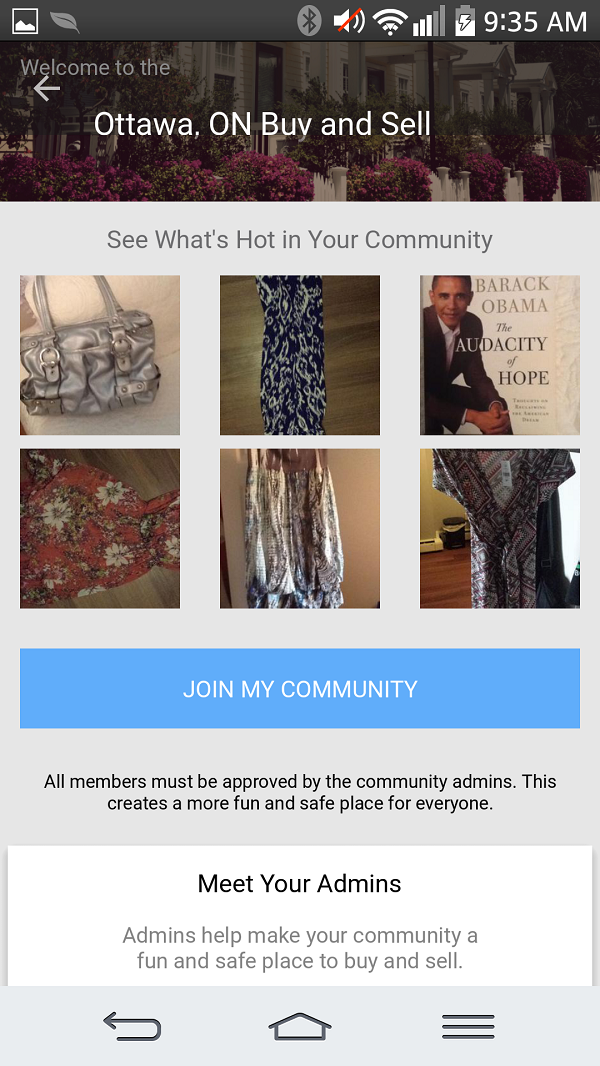 It took less than 5 minutes for me to be approved by a VarageSale admin to join my community (impressive!).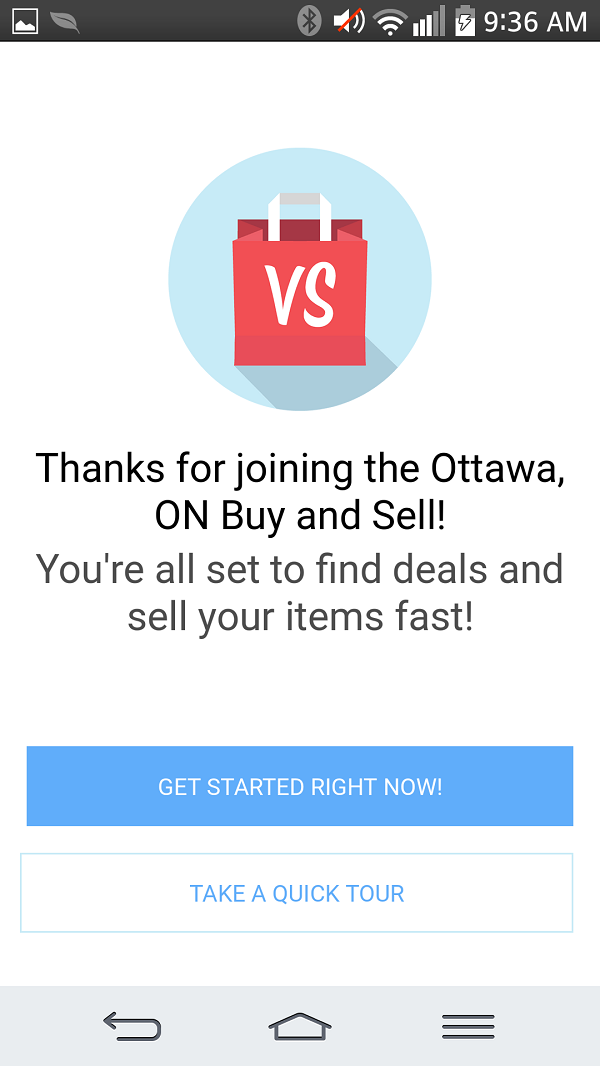 Now I was ready to post my item for sale! Here's what it looked like as I was inputting the information required by VarageSale: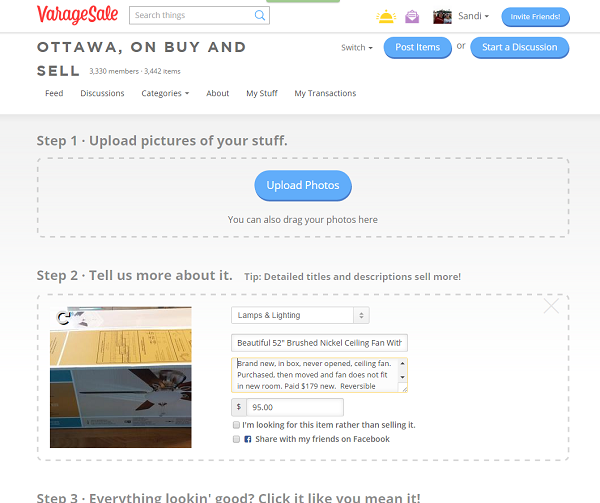 As you can see, there are only 3 steps to uploading an item for sale on VarageSale! It couldn't be much easier than that! Here is my completed advertisement as it appears on VarageSale: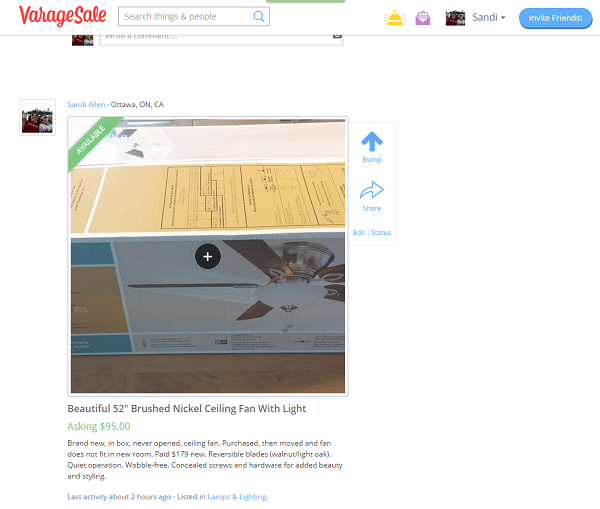 I found the VarageSale site to be very user-friendly and easy to understand. Compared to the two "better known" buy/sell marketplace websites that many people use, I find VarageSale much more appealing and easy on the eyes.
I had only one concern with my VarageSale experience. I used my Facebook account to open up a VarageSale account, and therefore my account got opened using both my first and last name. I could not find anywhere where I could edit this information after the account was already opened up. I'm okay with this as my name is public anyway, however, some users would not be comfortable having their last name displayed. There may be a way, when opening your account, to edit your last name to show just the first initial, however, if there is, I missed it.
It appears that VarageSale only lets users upload one photo per item being sold. I would have preferred if I could have uploaded at least a couple more photos just to be able to show more information about the ceiling fan to potential buyers, however, I could not find a way to upload more than one photo. Perhaps this is something VarageSale could keep in mind for future enhancements to the site.
I'm curious to see how the sale of this fan goes. If all goes well, I will most certainly be putting more items up for sale on VarageSale. In fact, this process was so simple, it could easily become quite addicting! Who knows, maybe within a few weeks I will be fully de-cluttered thanks to VarageSale. Problem now is keeping myself from checking out the feed of items for sale! Looks like there are some great things there!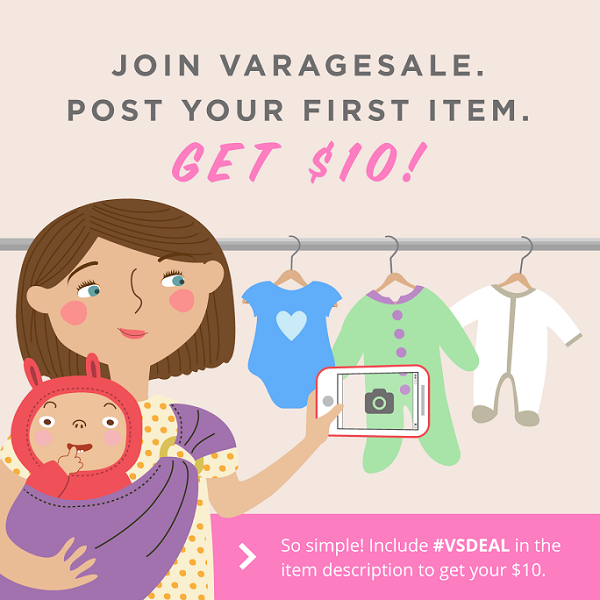 This month, VarageSale is launching province-wide in Ontario, with a focus on Ottawa, Toronto, Hamilton, Mississauga, and Brampton. If you live in any of these cities, be sure to check out the VarageSale website and find your local community. The folks at VarageSale want you to give VarageSale a try. Be one of the first 500 people in your designated community to post your first item on VarageSale, include #VSDEAL in the item description, and you will receive a FREE $10 from VarageSale. You can't lose! And remember, selling your unwanted items on VarageSale is FREE!
Still have some questions about VarageSale? The VarageSale website has a great FAQ section here.
Curious to see what my finished ad post looks like? You can see it in the Ottawa Buy And Sell Community Section here.
Stay up-to-date on everything VarageSale by liking VarageSale on Facebook and following VarageSale on Twitter!
So, who wants to buy a new ceiling fan? Come meet me in my Varage and we'll talk!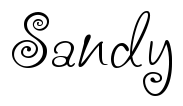 Disclosure: Canadian Blog House received compensation for this post. All opinions are our own.