It's canning season! Canning is the process of preserving foods by storing the food in jars, and sealing them to preserve them for eating at a later time. That's my own definition of canning, so don't quote me on that.
I'm not a person who "cans".  Probably because I'm not a huge jam/jelly person, and because I really don't care much for most "canned" foods.  Or maybe it's because I can't seem to "can" (more on that later!)
My mother, though,  was a person who would enjoy canning various types of jams and jellies each summer.  She would make and can the best strawberry jam in the world (ok I'm biased). Put mum's strawberry jam on top of vanilla ice cream, or as a topping on miniature strawberry shortcakes,  and you'd have one yummy dessert!
My first (and last!) attempt at canning happened a couple of summers ago when my mum was busy getting settled into her new retirement home.  You see, the home she had just moved into was on a property covered in crab apple trees.  When my mum first laid eyes on all those crab apple trees, all she saw was the potential for beautiful pink crab apple jelly.  Of course, since mum did not have her own stove at the new retirement home, we had to resort to using other stoves.  We had no problem getting access to a stove, but we sure had trouble making a successful batch of crab apple jelly.  Mum had made crab apple jelly many times in the past, but since her move, she had misplaced her original recipe. No worries I said, that is what the internet is for! We'll find a recipe on there!
We found a recipe that seemed to resemble the way my mum used to make the crab apple jelly.  Fast forward 4-5 "re-boiled" batches later,  and we ended up with about 2 dozen jars of runny crab apple jelly that contained double the amount of Certo called for in the recipe.  We had boiled the crab apple pulp to death in our attempt to make some decent crab apple jelly,   and still it wasn't right.  But after hours upon hours of work, we were darned if we were going to just throw it out.  So into the canning jars it all went!
Guess what? Three years later, mum still has a couple of those jars left in her fridge.  Believe it or not, the crab apple jelly is quite tasty.  It sure wasn't an "award-winning" batch though!  To this day, it has become somewhat of a family joke.
And that is why I don't can.
For those of you out there who are awesome "canners" (and I know there are a lot of you!), Mabel's Labels has the perfect canning labels for you.  Their Wash Away Labels are dissolvable and perfect for potluck dishes, bottles for daycare, frozen foods, containers of leftovers and of course canning jars! When no longer needed, simply pop in the dishwasher or under running water to rinse off. Organizing your canning jars has never been this easy! Be sure to shop Mabel's Labels today.
Happy Canning!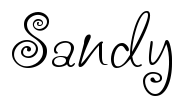 Disclosure: Canadian Blog House participates in affiliate advertising with Mabel's Labels