Summer is finally here and that means summer vacation for the kids!  With at least 8 weeks left to keep the little ones busy, Mastermind Toys has got summer covered with their fun Hot Summer Toys that kids are sure to love.
As I recently mentioned, Mastermind Toys has just opened their THIRD location here in Ottawa, in the suburb of Barrhaven, located at 71 Marketplace Ave, (situated in Chapman Mills Marketplace). I had the chance to take a peek in this new store last week when I was in the area with X-Man.  We were just as enthralled with this new store as we were with the Mastermind Toy store I visited in Kanata.  Toys from floor to ceiling, bright and colourful displays, well-marked sections, great staff, and of course, those fabulous HUGE custom-made stuffed animals!  
I don't know who wanted to visit the new Mastermind Toys store more, me or X-Man.  He wanted to visit to cash in on a promised "treat", while I wanted to visit just so I could browse through the super fun aisles of toys. Mastermind Toys may be a toy store aimed at young kids, but this big kid-at-heart is fascinated by some of the unique toys that this Canadian retailer carries.  After browsing for 20 minutes, I could have bought numerous items…for myself! Top of my list is the Zoku popsicle maker.  I love making my mum's homemade popsicle recipe in summer and this product looks like it would do a great job making my popsicles – fast!
Back to reality though.  We were there to get X-Man a treat.  He was allowed to spend up to $30 and he was on a mission to find something to keep him busy later that day.  Choices, choices.  Being the LEGO fanatic that he is, a great LEGO set (a 3-in-1 sports car/tow truck/roadster set) was the number one choice.  Mastermind Toys has a great selection of LEGO sets, including sets that have things like working gears and chains. X-Man walked away a happy customer,  and I was smiling when he spent an hour later that afternoon happily constructing the tow truck.
Now,  X-Man has yet another fantastic toy from Mastermind Toys after receiving the FLIGHT Pogo Stick to review: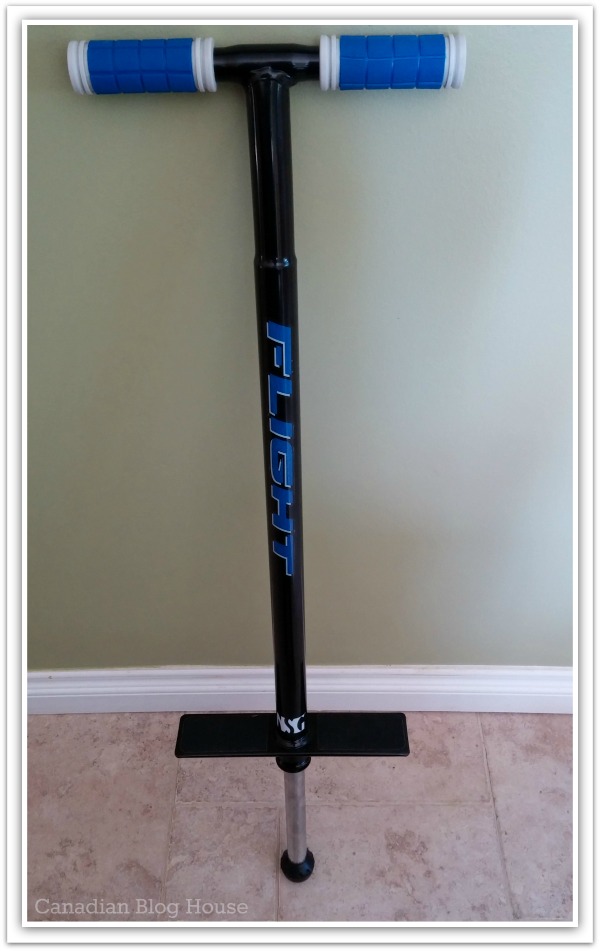 Hands up! Who remembers the classic Pogo Stick?  I sure do.  I used to LOVE jumping in the driveway on my sister's pogo stick.  I spent hours jumping on that thing.  So I was equally as excited as X-Man was to receive the FLIGHT Pogo Stick. It took all my willpower to let him be the first to try it, lol.
The first thing I noticed when I pulled the FLIGHT Pogo Stick out of the box is how sturdy and well-made it is. This was no 1970's Pogo Stick like I used to use.  The co-molded rubber performance grips feel great to hold on to, and provide a good, non-slip grip.  The durable hydro-formed steel body of the FLIGHT Pogo Stick makes it seemingly impossible to break.  A look at the information on the back of the box indicates that this pogo stick can handle a body weight of up to 180 pounds! Wowee! That definitely meant I could bounce on the FLIGHT Pogo Stick too!!  The no-slip surface of the foot-plate makes it easy for kids to keep their feet firmly on the pogo stick and not slipping out from under them even when wet.
Other features include:
Concealed Low Friction Spring technology – quiet, smooth and higher bounce
Progressive Spring: Dampens sudden stop when fully compressed
Strong steel piston with replaceable sphere tip – provides better balance and comfort
Welded triangle foot-plate for better stability, control and advanced tricks
Plenty of room for sticker
Of course I let X-Man take the first test jump of the FLIGHT Pogo Stick.  X-Man had been wanting a pogo stick for ages, so he was pretty excited to give it a go.  As with any product such as a bicycle, skateboard or scooter, kids should wear a helmet and protective gear (knee pads/elbow pads) while using the FLIGHT Pogo Stick.  X-Man has a bike helmet so I made him wear that, however, he doesn't have the pads so this is something we now have on our shopping list.  Of course I still had to let him try it out, so out to the driveway he went.
We quickly learned why the recommended minimum weight for the FLIGHT Pogo Stick is 80lbs.  X-Man falls short of this minimum weight, and therefore,  this made it difficult for him to use the pogo stick properly.  He was able to jump on it (he managed to jump 5 times in a row with it) but his lighter weight made it frustrating for him to use it for any length of time.  So…that just meant that this big kid (me) would have to test it out further.  Needless to say, I was happy to jump on the stick!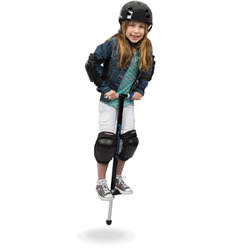 While my pogo stick jumping skills have seriously declined since the 1970's, I am still in love with X-Man's new FLIGHT Pogo Stick.  This pogo stick is light years ahead of the pogo stick I used to use.  I love the grips, love the smooth action of the springs, love the non-slip foot-plates,  and the overall spring action when I jump.
No doubt about it, this is a QUALITY pogo stick and well worth the $59.99 price tag.
The replaceable rubber sphere tip is a great feature.  When my sister's old pogo stick tip wore out, that was it, unless Dad could fashion his own rubber tip, which was next to impossible back then.
This summer, it will be me, and maybe a few friends,  who will keep enjoying the FLIGHT Pogo Stick.  By next summer, I'm sure X-Man will be ready to take control of his new pogo stick himself after he packs on a few more pounds.  I have no doubt we will be enjoying this great Mastermind Toys product for years to come!
Mastermind Toys has all kinds of other great Hot Summer Toys they are featuring right now.  Here are just a select few of their "fun in the sun" toys:

o   Lazer Pitch Baseball
o   Our Generation Dolls
o   Dodge Tag
o   Doodle Quest
o   Smak-A-Ball
o   Kidnoculars
o   Sweet Links Bracelet Maker
For those of you in the Ottawa area, Mastermind Toys' newest retail store in Barrhaven will be celebrating their Grand Opening July 10-13th.  Be sure to bring the kids – they have all kinds of fun stuff planned!  There will be FREE Loot Bags for kids, Giveaways, Cupcakes (Saturday only) and a great offer.  The Mastermind Toys staff will be on hand to provide the BEST customer service, and as always, their complimentary gift wrap service will be available all weekend.
So be sure to come and have some FUN with Mastermind Toys, Ottawa!
Our great friends at Mastermind Toys are offering up a $50 Mastermind Toys Gift Card for one lucky Canadian Blog House reader!! How great is that?! And don't worry – if you don't live near a retail store…you can still shop online! Here is all you need to do to enter for your chance to WIN: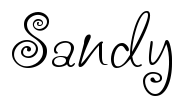 Disclosure:  Canadian Blog House was provided with this product in exchange for this review.  All opinions are our own.