I've been a fan of Daniel Craig's since I first laid eyes on him in Casino Royale in 2006 (remember the scene with him in his "barely there" swim shorts? I bet you do!).
Interesting piece of Bond trivia…did you know that Daniel Craig is the first actor to portray James Bond to have been born (1969) AFTER the Bond series started?
I hate to admit this but, the first Bond movie I ever watched was Casino Royale.  I think Daniel makes a fantastic James Bond, and he doesn't fail to please in the latest Bond move "Skyfall"
Skyfall starts off with an action-packed scene that includes a shootout in the middle of a market, then moves to a motorcycle chase over rooftops. The action ends abruptly when Bond struggles with the enemy on top of a moving train and ends up shot.  Bond falls off a bridge and over a waterfall.  The end of Bond?  Of course not!  Bond emerges from the water, a little worse for wear, but alive and ready to pursue the  enemy.
We enjoyed every minute of Skyfall.  This latest Bond movie won't disappoint Bond fans and first-timers alike.  We watched the Blu-Ray version of Skyfall and have to say, this was one of the best quality Blu-Rays we have seen.  Scenery was crisp, clean and beautiful.  Action scenes were downright scary – at least for me.  The elevator scene inside the building made me dizzy! I had to look away.
You can grab your own copy of Skyfall now.  Skyfall was released on Blu-Ray and DVD on February 12, 2013.
Want to check out some behind the scenes videos, stills and more?  Click —>  SKYFALL LODGE: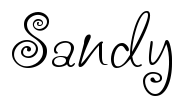 Disclaimer:  Canadian Blog House received the product mentioned courtesy of 20th Century Fox Home Entertainment for the purpose of this review.  The opinions expressed are our own.