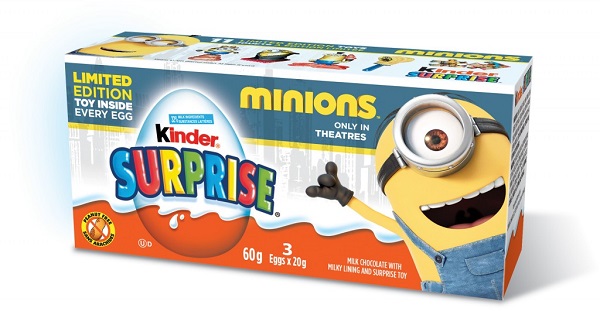 MINIONS MANIA IS HERE CANADA!
Summer! It's back, and so are the Minions!
KINDER Canada has teamed up with those lovable yellow Minions to celebrate the release of the Minions movie on July 10th! I bet you all know a few kids who are eagerly awaiting this movie's release.
Speaking of KINDER and Minions, have you had a chance to find some of the limited edition, specially marked boxes of KINDER Surprise eggs at your local store? There are 11 to collect!!
We have! We stumbled upon this huge display of KINDER Surprise eggs at Shoppers Drug Mart: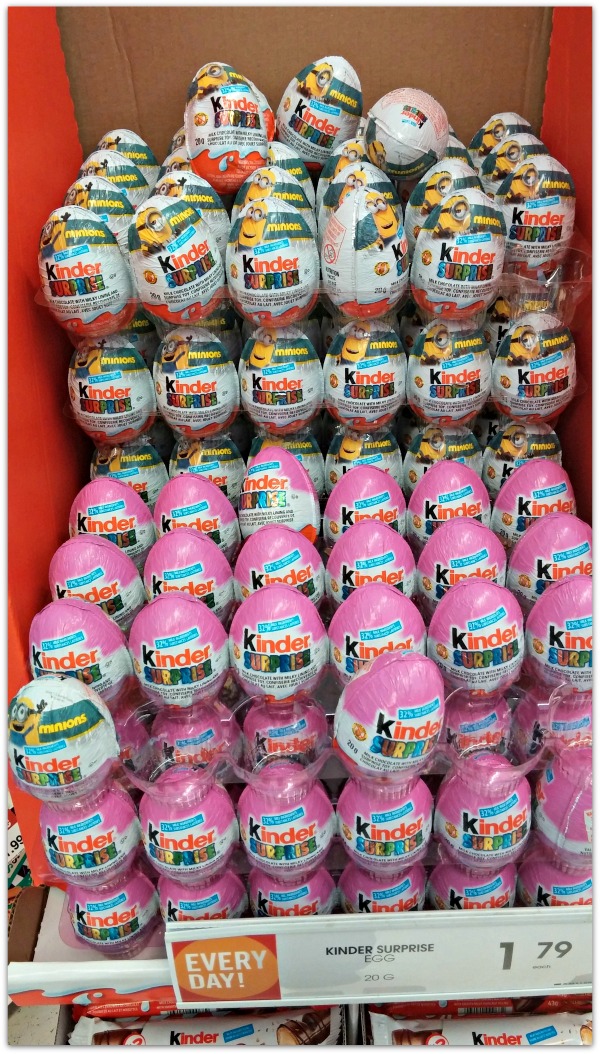 Needless to say, X-Man spotted this display right away…and wanted to buy them ALL! Mix KINDER with Minions and…well…it's a match made in heaven for kids!
Summer vacation is usually a pretty exciting time for kids. While we won't be venturing far from home this summer, we do intend on playing tourist in our own "backyard" quite a bit. Ottawa has so many fun things to see and do!
One of X-Man's favourite things to do is go for a picnic. Lucky for us there are some great areas along the Ottawa River where we can throw down a picnic blanket, enjoy the view…and munch on some yummy picnic food. Of course no summer picnic would be complete without a treat, and for X-Man, that treat is a KINDER Surprise egg!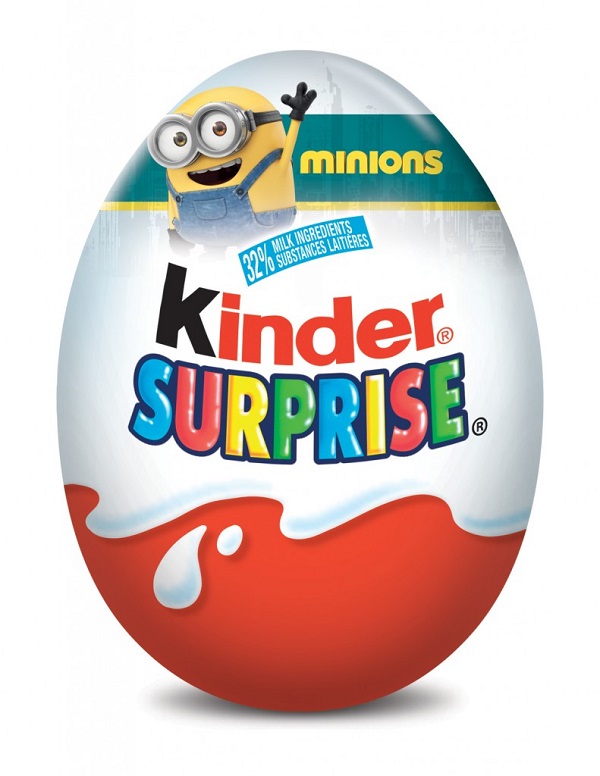 I know what you are thinking though, KINDER eggs are fragile – how can they be packed in a picnic basket…without ending up broken into little pieces?  KINDER Canada has a solution for that problem! Repurpose a lemon-keeper! This handy kitchen gadget will keep your KINDER Surprise safe and sound for your little picnic lovers. What a great idea! Plus, the lemon-keeper can be tossed (gently of course!) into your cooler pack for safe-keeping. Besides keeping KINDER Surprises safe from breakage, you need to be sure to keep the KINDER Surprises out of the hot sun. Nobody likes a melted KINDER Surprise! Well…ok…I do, but that's only because I will eat KINDER chocolate in any way, shape or form!
What great summer fun do you have planned for you and your little minions? A road trip? Summer camp? A family reunion? Whatever you do, be sure to keep some KINDER Surprises handy for a photo opp! KINDER Canada wants to see pics of your family enjoying KINDER Surprises on the trails, at the beach, on a picnic. Be sure to share your pics with KINDER Canada on Instagram, and tag them so they can share in your KINDER fun!
For more KINDER fun, including fun activities and great giveaways, like KINDER Canada on Facebook and follow KINDER Canada on Twitter!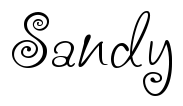 DISCLOSURE: I'm a #KinderMom who is part of the KINDER® Canada influencer team; as part of my affiliation with KINDER® Canada, I am provided with special perks and products. All thoughts and opinions are my own.