The Kidapalooza Familly Festival sponsored this post for their event taking place on Family Day Weekend. All opinions are our own.
Last year I shared with you an event that was happening in the Greater Toronto Area at the Markham Fair Grounds – Kidapalooza!
Following up on this family festival's first year, Kidapalooza is back and it's bigger and better than ever!
The 2nd Annual Kidapalooza Family Festival has expanded by over 15,000 square feet and now has over 45,000 square feet of pure fun! They've expanded the playzones, added on more stage shows, a gaming RV, a sports zone, a toddler zone, ride on toys, and so much more!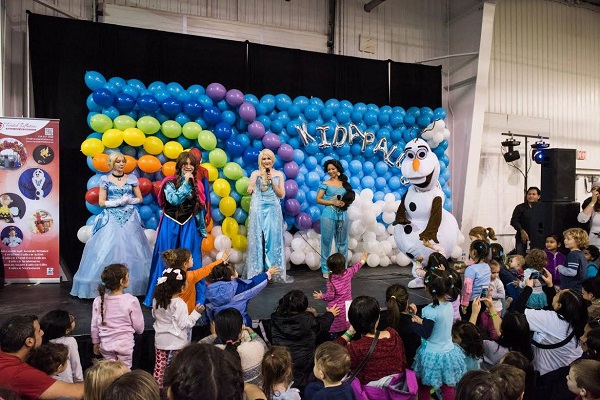 Kidapalooza will take place INDOORS at the Markham Fair Grounds on Family Day Weekend, February 18th-20th, 2017.
For the 2017 event, you'll find activity stations, interactive inflatables, a performance stage, dance parties, and great vendors. This three-day long celebration of the imagination will have families creating, exploring and playing together. Kidapalooza is committed to providing a hands-on, creative experience for families from all across the Greater Toronto Area.
To help celebrate this fun family event, Kidapalooza is hosting a terrific contest!
"The Ultimate Bounce Off Contest" gives you the chance to WIN "The Smart Trampoline" featuring Tgoma from Springfree Trampoline.
This prize, a Springfree Large Oval Smart Trampoline, with FlexrStep, comes with delivery & installation – a value of $2,749.00.
I've never had the pleasure of using a Springfree Trampoline, but I sure have heard some great things about them.
This is one prize I'd love to win!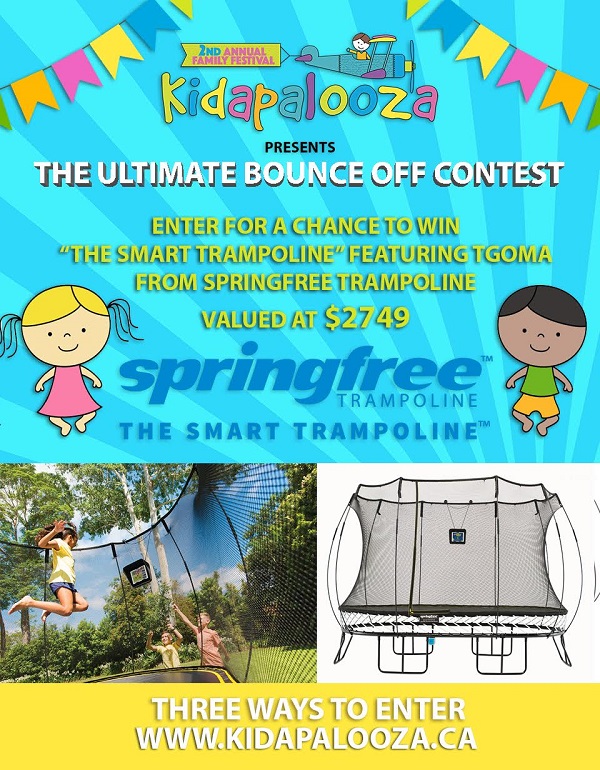 There are 3 ways to enter, including completing this easy Kidapalooza online contest submission form!
Want to know more about the fun family festival? You can visit the Kidapalooza website, like Kidapalooza on Facebook, and follow Kidapalooza on Instagram.
Thanks to the folks at Kidapalooza, one lucky Canadian Blog House reader can WIN a Family FestivFamily Four Pack (2 adults and 2 child passes – a $66 value)!
***GIVEAWAY OVER***