Hey House Mates! Here's a brand new giveaway from our friends at 20TH Century Fox Home Entertainment!
Enter to Win The Suspenseful Thriller, Killing Lincoln, on Blu-ray June 11th!
Narrated by Oscar winner Tom Hanks* and produced by Tony Scott  (Unstoppable, The A-Team) & Ridley Scott (Prometheus, American Gangster), KILLING LINCOLN delivers a thrilling perspective into the criminal mind of John Wilkes Booth and his co-conspirators.  Watch the conspiracy unfold on Digital HD now and Blu-ray and DVD June 11 from Twentieth Century Fox Home Entertainment – just in time for Father's Day!
Based on The New York Times best-selling novel, KILLING LINCOLN is the suspenseful, eye-opening account of the events surrounding the assassination of U.S. President Abraham Lincoln. While some aspects of the plot to slay Lincoln and cripple the newly forming union are widely known, much more of the history unfolds in this insightful thriller. As John Wilkes Booth becomes increasingly obsessed with removing Lincoln from office, a secret faction of conspirators forms, and ultimately empowers Booth to carry out an event that will change America forever. Narrated by Oscar® Winner Tom Hanks* and produced by Tony Scott and Ridley Scott, this historical masterpiece stars Billy Campbell (TV's The Killing) in a spectacular turn as President Lincoln.
*Actor: 1994, Forrest Gump; 1993, Philadelphia.
Daniel Day Lewis (Lincoln, 2012)
Often regarded as the greatest actor of our time, Daniel Day-Lewis plays the 16th president in Steven Spielberg's biographical war drama Lincoln which opened at the end of last year and went on to earn Day Lewis his third Academy Award for Best Actor. Interestingly enough, Liam Neeson originally was considered by the role but pulled out back in 2010. Day Lewis however embodies the role; he lives and breathes the part bringing a performance so self-assured that it cannot be captured with words.
Thanks to our friends at 20TH Century Fox Home Entertainment, one Canadian Blog House Member can win their very own copy of Killing Lincoln on Blu-Ray.  Here's how to enter: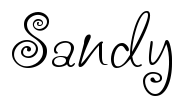 Disclosure:  Canadian Blog House did not receive compensation for this post.  All opinions are my own.