KINDER® CANADA AND THE MINIONS! TEAM YELLOW!
Hey Canada! Did you know that there is a brand new Minions movie coming to the big screen on July 10th?!
To add to the excitement about this movie, those lovable Minions are teaming up with KINDER® Canada this summer to bring you a very yellow, very limited edition, Minions toy collection! You will be able to find the limited edition Minions inside specially marked packages of KINDER® SURPRISE® Classic eggs.
To celebrate this exciting partnership,  KINDER® Canada wants to let Canadian Blog House readers in on the celebrations by offering one lucky CBH reader the chance to WIN a $40 KINDER® Canada prize pack – which gives you the chance to win the entire Minions collection!
So watch for those KINDER® Canada Minions coming soon to a retailer near you, and in the meantime, come enter for a chance to win a fabulous Minion-themed prize pack!
***The contest winner will be required to provide a full name and complete mailing address to be shared with KINDER® for shipping purposes. While you may enter as many of the KINDER® contests as you like, you can only win once.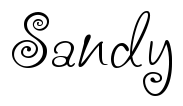 Disclosure:  Canadian Blog House received special perks for being part of the KINDER Canada #KinderMom program.  All opinions are our own.