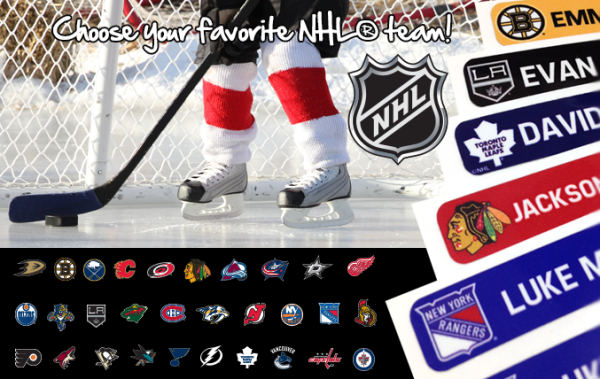 Hockey season is in full swing, and Label Daddy has just the thing for Canadian hockey fans!!  Label Daddy has launched their new line of NHL-licensed Camp Pack label sets, featuring all 30 National Hockey League teams.  These NHL Camp Packs are perfect for hockey fans, from the arm-chair fans, to hockey players of all skill levels, young and old.
Label Daddy NHL labels come in six different sizes, and are suitable for labeling clothing, shoes, bags, sports bottles, toiletries, books, and more!  All labels come laminated, offering an extra layer of protection against fading.  All Label Daddy NHL labels are "peel and stick, washable labels".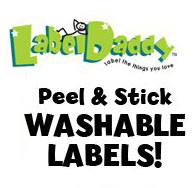 Label Daddy contacted me recently to offer us a set of their NHL labels to review.  One of my best friends, Susan, has 2 sons and 1 daughter who all play hockey, so I thought there would be no one better to get the labels for than one of Susan's kids.  Susan decided that her youngest, Luke, would be the best one to order the labels for.  Being a young hockey player, Luke has all kinds of hockey equipment and bags that could really use the Label Daddy NHL labels.
Who are Label Daddy?

"The daddies were inspired to create Label Daddy soon after becoming parents themselves. They would often hear many fellow parents complain that too much time was spent labeling and re-labeling clothes and other items that their children took to camp or school with so-called permanent markers that often faded in the wash. They realized this was the moment they had been waiting for, the opportunity to use their respective business experience to create a stylish, adorable, and extremely useful product. A product that would be easy to use, time efficient for mom, durable for dad, inexpensive for both and very personalized.

When our children inspire us is when true success in life happens!! This definitely is the case for our two Label Daddies. With their families behind them they truly believe in this product and know you will LOVE their labels as much as they do."
So I sat down one evening to take a look at the Label Daddy website to see what they had available to order for Luke.  No matter your favourite hockey team, Label Daddy has you covered! Luke's favourite team is the Ottawa Senators, so the choice of team was an easy one.  Depending on the team you choose, you can pick from 2 or 3 different logo designs for that team.  I went with the "old school" design for the Ottawa Senator labels for Luke.
All Label Daddy NHL Camp Pack labels come personalized with your full name.  The largest labels in the Camp Pack also include your phone number.  Handy if your favourite item gets lost.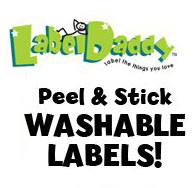 The process to order Luke's NHL Camp Pack labels was quick and easy.  I had absolutely no difficulty processing my online order.  Label Daddy makes the online ordering process painless! Label Daddy also reminded me that my order would take about 5-15 days to reach destinations within Canada.  I received a confirmation email regarding my Label Daddy order, which gave me an estimated shipping date, and information on how to reach them should I have any questions about my order.  The order process with Label Daddy really could not have been easier!
Luke's Label Daddy NHL labels arrived 10 days later via USPS/Canada Post.  Enclosed with the shipping receipt was a "Helpful Hints" instruction sheet for the labels.  The instruction sheet is handy, but I also found this great Label Daddy video online that will provide you with all kinds of great information about your Label Daddy labels:
Upon opening the mailing envelope, I found Luke's NHL Camp Pack labels sealed in a Label Daddy/NHL packaging.  Labeled with Luke's personal information AND professionally packaged like it came right from a retail store.  Impressive.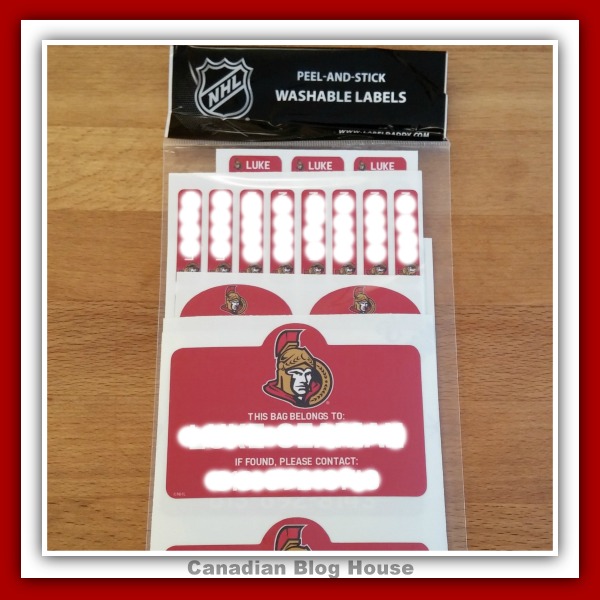 I have removed Luke's personal information, for obvious reasons, but you can still see the quality of the labels.  Printing on the labels is clear, easy to read, and the colours are vibrant.  The various sizes and shapes of the 152 laminated labels are great for sticking on all kinds of prized pieces of equipment or personal effects.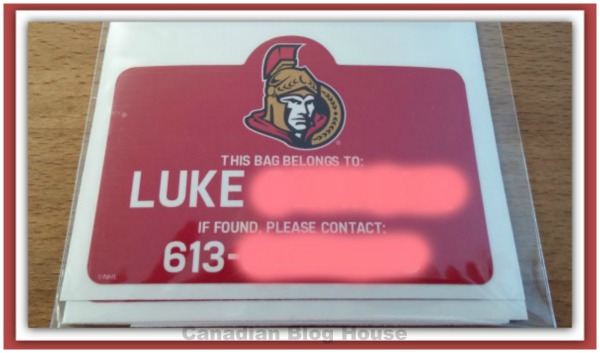 Not an NHL fan? Don't despair.  Label Daddy has all kinds of great labels to meet your labeling wants and needs!  Label Daddy offers other types of Camp Packs, School Packs, Luggage Tags, Holiday Packs and so much more.  Label Daddy is officially licensed for Disney, Marvel Universe, MLB, the NBA and the NHL.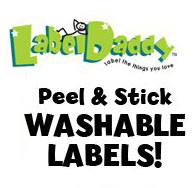 The great folks at Label Daddy letting one lucky Canadian Blog House reader score their very own set of Label Daddy labels!  That's right, you can win your very own NHL Camp Pack labels…or any other labels that tickle your fancy from the Label Daddy website.  The winner will receive a $60 Gift Code to spend as you please on the Label Daddy website!
Head on over and follow Label Daddy on Twitter and give them a like on Facebook…and tell them Canadian Blog House sent you!
Here's how you can WIN your own Label Daddy labels: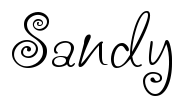 Disclosure:  Canadian Blog House was provided with labels in exchange for this review.  All opinions are my own.