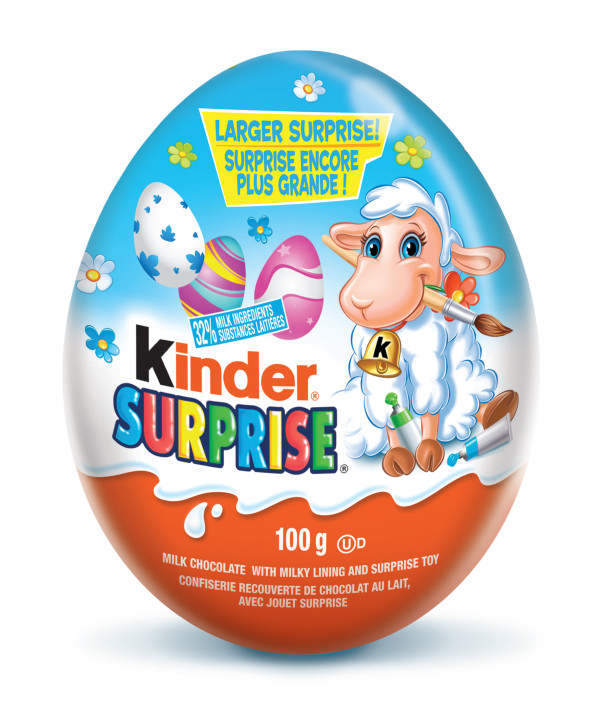 This is my KIND(er) of month!
Why?
Well, I love spring, and hopefully April is the month when we finally see spring come to Ottawa (and so many other parts of Canada!). I also love this April because it is the celebration of two things I love to do – LAUGH and PLAY!
That's right, KINDER Canada is celebrating all things play this week! During the week of April 6th, KINDER Canada is hosting the KINDER week of PLAY!
Head on over to the KINDER Canada Facebook page this week where you will find daily games for your little ones…AND you have a chance to WIN PRIZES every day!!
Did you know that April 14th is National Moment Of Laughter Day? Thanks to KINDER Canada, I just found out about this fun day. I had no idea this day existed! As someone who loves to laugh, and often has moments of uncontrollable giggles, I look forward to celebrating National Moment Of Laughter Day!
Did you have an Easter Egg hunt at your place? X-Man told his dad that he wanted the Easter Bunny to hide his Easter candy VERY well, and make the candy hard for him to find. It seems his wish came true. The Easter Bunny hid candy in some very high places but, X-Man still managed to find it all!
X-Man was a very lucky boy at Easter. Not only did he get a couple of small Lego sets, chocolate coins and eggs, the Easter Bunny brought him this: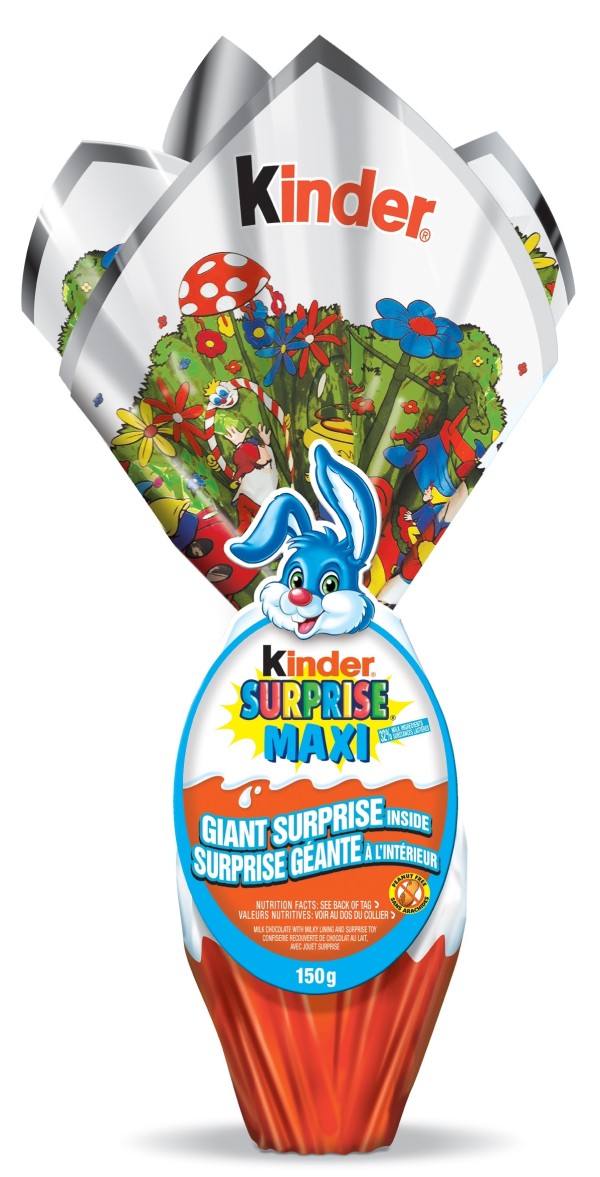 I would have posted my own photo of this KINDER Surprise Maxi but….well…someone was just too happy to receive this Easter surprise and had it open before I could grab my phone and holler "say cheese"! I am just glad he loved his KINDER Surprise Maxi. What made him even happier was the surprise he found inside the plastic egg: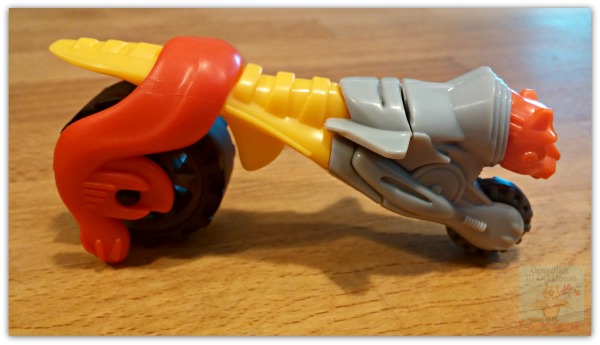 A true car fanatic, X-Man loves whenever his KINDER Surprises contain anything with wheels, and this "motorcycle" was a real hit with him.
Then there was Guinness….apparently she loves KINDER too….or at least the KINDER cardboard wrappers!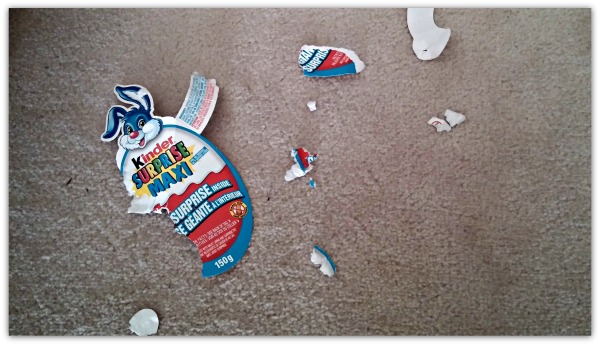 Hopefully all of you had a great Easter! Was the Easter bunny good to your kids? What did he bring? Any KINDER Surprises?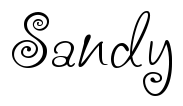 Disclosure:  Canadian Blog House received special perks for being part of the KINDER Canada #KinderMom Program. All opinions are our own.