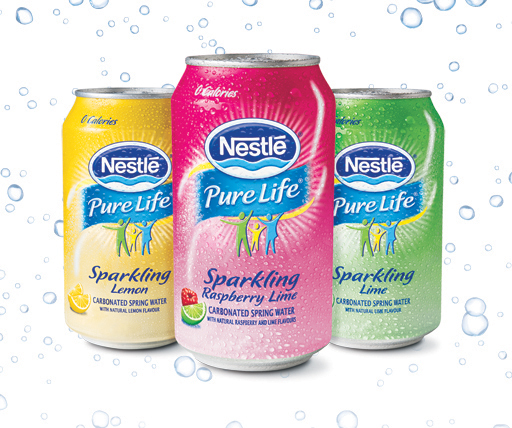 I drink a lot of water. My health depends on it.  More often than not, despite the fact that I love many other beverages, I frequently choose water before anything else simply because of its importance to my health.
Problem is, let's face it, water is boring.
Sometimes regular water, no matter how cold or how icy it is, just doesn't cut it.  It may quench our thirst, but it doesn't always quench our desire for something with a little flavour.
That's why I love Nestle Pure Life Sparkling Water.  With a hint of natural fruit flavour, Nestle Pure Life Sparkling Water is just the kind of beverage I love.  Not only does this beverage provide me with the water my digestive system needs, it satisfies my cravings for those times I'd rather have a bubbly beverage with flavour.  Made with carbonated spring water, Nestle Pure Life Sparkling Water has ZERO calories, ZERO sugar and ZERO sodium. Compare those numbers to your favourite pop and I think you will be shocked.  I was.
"A new survey of Canadian mothers conducted by Ipsos Reid on behalf of Nestlé Waters Canada reveals that, on average, moms are consuming between three to four soft drinks per week. What's more, 39% say they are not looking to reduce their intake of these drinks at all.  When thinking about the number of teaspoons of sugar an average soft drink contains, just two in ten moms correctly identified 10 teaspoons per container. Juice can also come in at a high count with an average 355 ml glass of orange juice containing just over 8 teaspoons."
Have you heard about Nestle Waters' Live Healthy. Live Bubbly. 7-Day Challenge?
"As part of its commitment to helping families live healthier lives, Nestlé Waters Canada is challenging Canadians to take the Live Healthy. Live Bubbly. 7-DAY CHALLENGE and swap one sugared beverage with Nestlé® Pure Life® Sparkling Natural Spring Water, in great tasting Original, Lemon, Lime, Mandarin Orange and Raspberry Lime, for seven days to kick start their efforts to reduce their sugar intake."
For those of you who would like to add a little more "zip" to your Nestle Pure Life Sparkling Water, why not try a great recipe like this one. It looks fabulously refreshing! Wish I had this recipe on a hot summer day this past summer!  I never would have thought to add in a little cucumber…but what a great idea!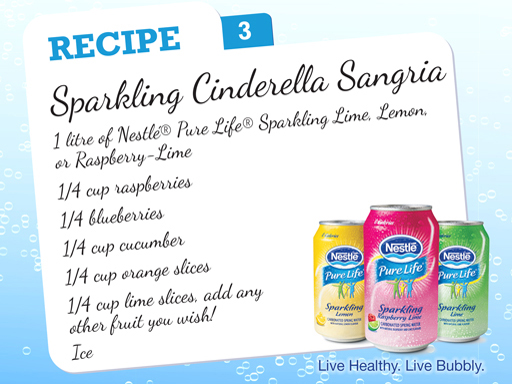 I was thrilled to be able to promote this initiative as I truly believe in this product, and have been drinking it myself for a couple of years now.  So come join me and many other Canadians for the Nestle Waters Live Healthy. Live Bubbly. 7-Day Challenge. Take the pledge now and see what saving 980 calories per week does for you (based on swapping 140 calorie 355ml sugared beverage with one can or bottle of Nestle Waters Pure Life Sparkling Water each day).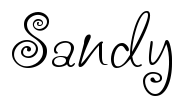 Disclosure:  Canadian Blog House received compensation for this post.  All opinions are our own.