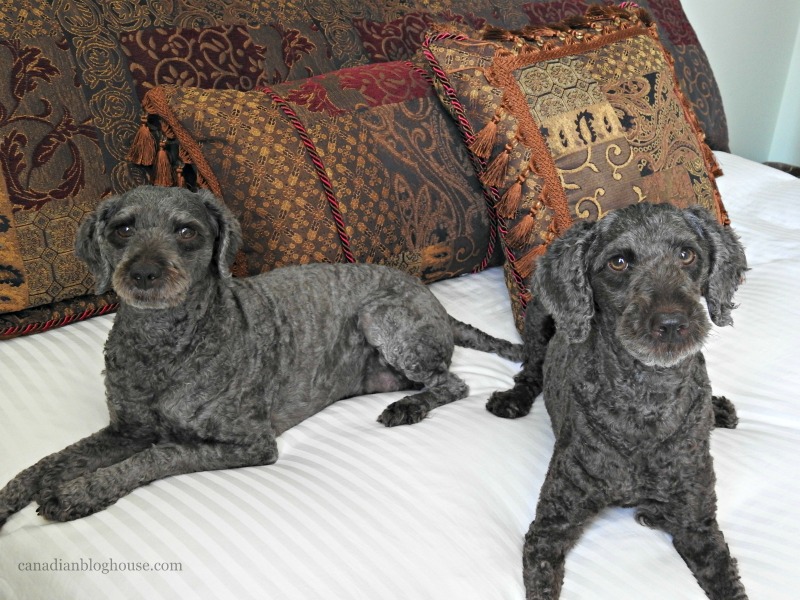 Canadian Blog House partnered with Novosbed to bring you our Logan and Cove Canadian luxury mattress review of the mattress we received. All opinions are our own.
The Rise Of The Logan And Cove Luxury Mattress In Canada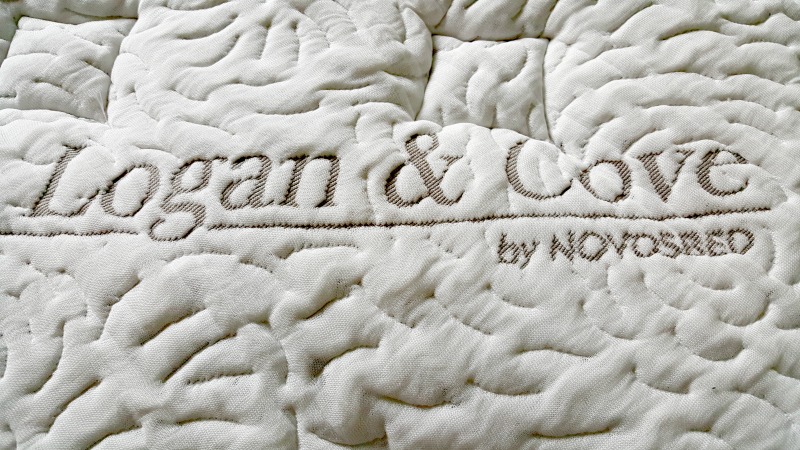 Thanks to Novosbed, shopping for a Canadian luxury mattress just got a whole lot easier here in Canada! (So did winning one…scroll down to the bottom and enter for your chance to win your own Logan and Cove luxury mattress!!)
FOUNDED IN CANADA
"Novosbed was launched to deliver the most comfortable, durable, and affordable mattresses in Canada without the hassle-laden, opaque, and high-pressure shopping experience that mattress retailers are known for.
Since inception, Novosbed has grown from a small, family-run company into the largest online-only mattress company in Canada, shipping coast-to-coast.
Today, Novosbed comprises 3 separate mattress lines designed and fabricated in numerous facilities across Canada."
The Logan and Cove luxury mattress is the only Canadian inner-spring/memory foam hybrid that comes in a box. This medium-firm luxury pillow top mattress combines the consistent support of pocketed coils, the contouring comfort of memory foam, temperature regulating fabrics, and the peace-of-mind of a 15-year warranty.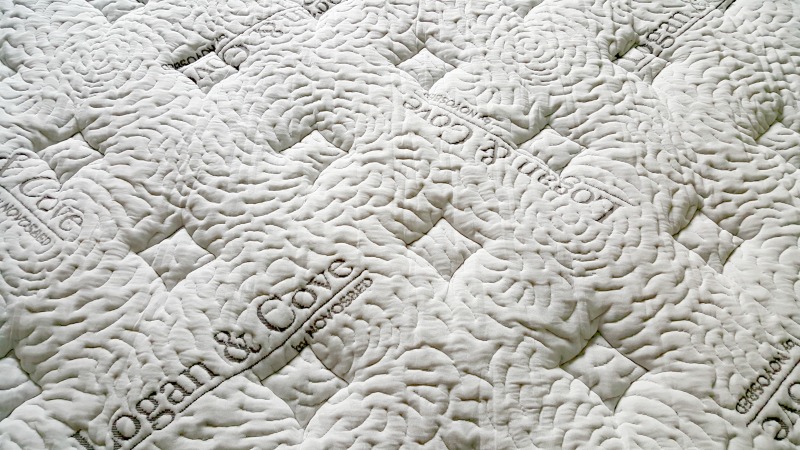 Aunt Helen And Memory Foam Make For Great Memories
My dear Aunt Helen must be smiling down on me right now – and chuckling.
That's okay because, I am chuckling right along with her, as I look out over the new queen-sized Novosbed Logan and Cove pillow top luxury mattress, that now makes its home in our guest bedroom.
The delivery and set up of a new mattress, isn't usually something that leaves you in fits of laughter but, that's exactly what happened to me and my Aunt Helen.
I'll never forget the phone call I had with my aunt, a number of years ago after she had purchased what she thought was a brand new foam mattress topper.
My cousin, who was shopping with Aunt Helen at a local warehouse retailer, quickly grabbed the mattress "topper" off the shelf, as my aunt was getting tired. They purchased the mattress "topper", and brought it home.
During that call, Aunt Helen and I spent a good 10 minutes laughing at the antics she and my cousin went through to get her new mattress "topper" set up in her bedroom.
Apparently, my aunt's new mattress "topper" was vacuumed-sealed to make it easier for storage and transportation. A very good thing – except when you don't have a good understanding of how much the mattress "topper" is about to expand!
My aunt and my cousin started to open up the mattress "topper" in the livingroom.
Big mistake!
This mattress "topper" – which turned out to be an actual mattress – started to blow up and expand at an alarming rate. My cousin quickly realized they needed to get the mattress into the bedroom right away.
That's when it happened.
My dear Aunt Helen found herself jammed up against the wall – by a rapidly expanding mattress!
Once the mattress expansion was under control, levelling off, and the mattress was placed on her bed, my aunt told me she realized she had another problem on her hands – the height of her new mattress.
That's right, my aunt needed a footstool to help her get onto her own bed – because now she had a mattress perched on top of another mattress! 
Aunt Helen had me roaring with laughter as she described how she had to use this footstool to "reach the summit" of her new bed.
No small feat for an 80-something senior!
Ahhh…if only there had been a video of that mattress set up! hehehe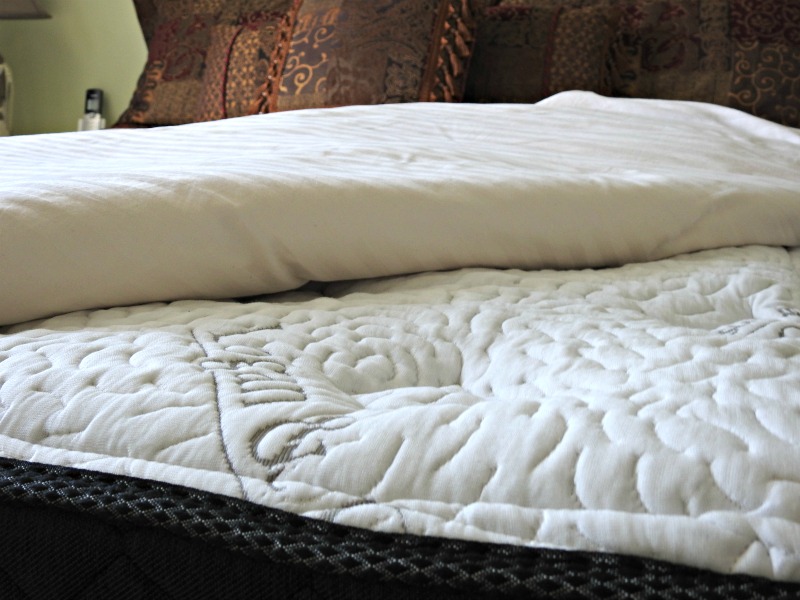 A Valuable Learning Experience
So what did I learn from my aunt's high mattress experience?
let the mattress expand in a wide open area. Once finished expanding, then place it on the bed frame.
have a footstool on hand just in case you are vertically-challenged and can't hop into your new bed the normal way (ha!).
We did not have to worry about using a footstool, however, we did unbox our new Logan and Cove luxury mattress on the floor where there was plenty of room for expansion – just in case!
Could you hear the "whoosh" of the mattress expanding? Isn't it amazing how it expands right before your eyes?!
As you can see in the video, it's handy to have a second pair of hands, and the reason I had to put down the camera – so I could assist with getting the rest of the plastic off.
Set up of our Logan and Cove queen-sized pillow top mattress was really that simple. Less than 5 minutes and it was ready to be placed on the bed frame.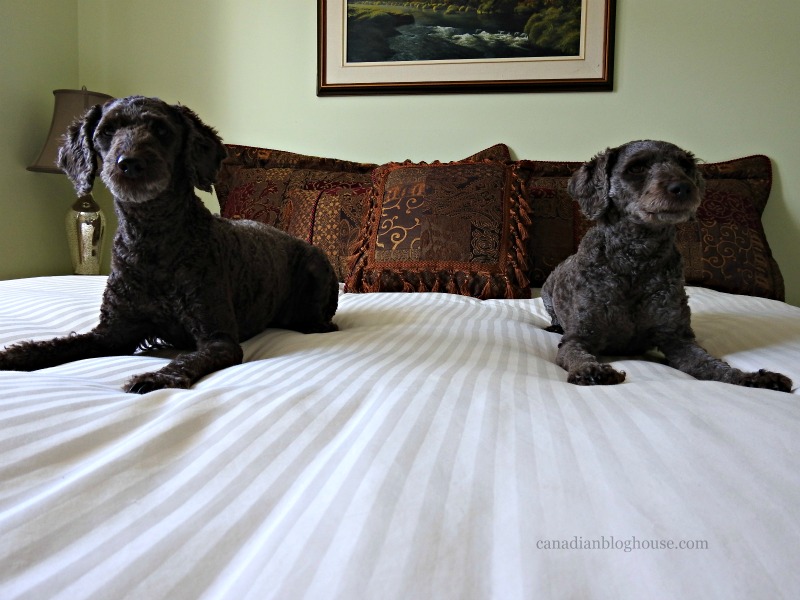 What We Love About Our Logan And Cove Luxury Mattress
This is one comfortable mattress! It's supportive yet cushy, thanks to the contouring pillow-top. The older we get, the more we need cushiness in our bedding (aka…old and achy bodies!), and our Logan and Cove mattress definitely satisfied this need.
The ease and convenience of ordering and shipping of our mattress. The process could not have been more simple. Once ordered, we had our new luxury mattress delivered in under a week.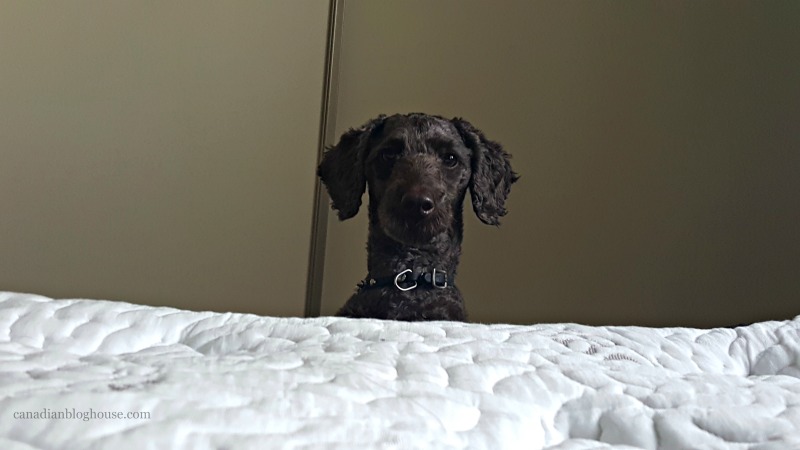 The ease of set up. Remove from the box. Remove the outer plastic covering. Unroll. Watch it expand. That's it!
Their 120 night sleep trial. Since you can't try out the mattress before you purchase it, this sleep trial is an important selling feature. You'll probably love your Logan and Cove luxury mattress as much as we do but, if you don't, you can return it within 120 night's sleep (be sure to read the conditions for returns).
It's a hand made mattress, made in Canada!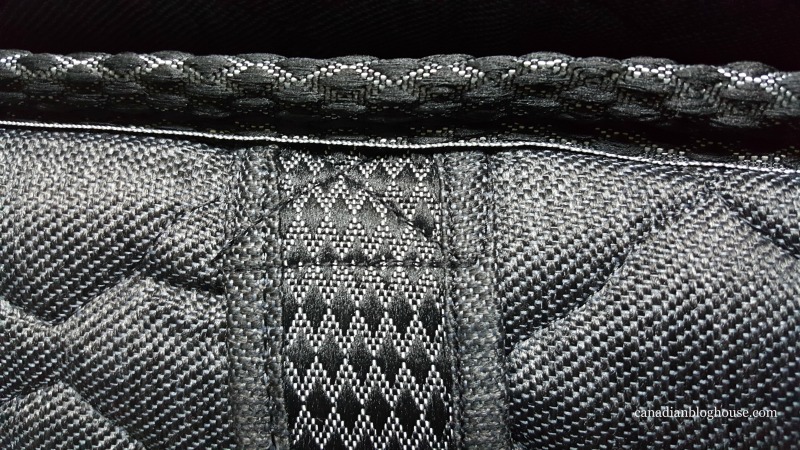 The mattress edge support appears sturdy and does not sag when sitting at the side of the bed.
It's well-packaged to protect the mattress. The Logan and Cove ships in a sturdy box, and is wrapped in layers of thick plastic. Our mattress was spotless upon setup.
The Logan and Cove store is always open. Want to shop for a new mattress at 6am? 10pm? No problem. The Logan and Cove online store never closes, making shopping for a mattress when you want to, so easy.
Mattress shopping is one of our least favourite tasks. With Logan and Cove there are no high-pressure sales people to deal with. I. Love. That.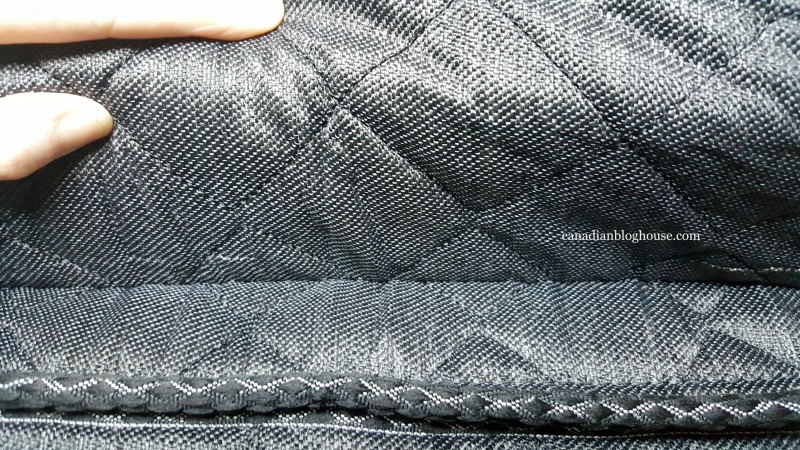 The Logan and Cove mattress was odor-free. After setting up the mattress, I purposely closed the guestroom door. I entered the room a couple of hours later, expecting some sort of odor from the mattress. There was none.
The strong and sturdy mattress handles on the sides of our Logan and Cove mattress are a terrific feature. They make it so much easier to carry and move the mattress around. We realized our old mattress did not have this feature, and it was a cumbersome task to move the old mattress off the bed and into the other room, because of the lack of handles.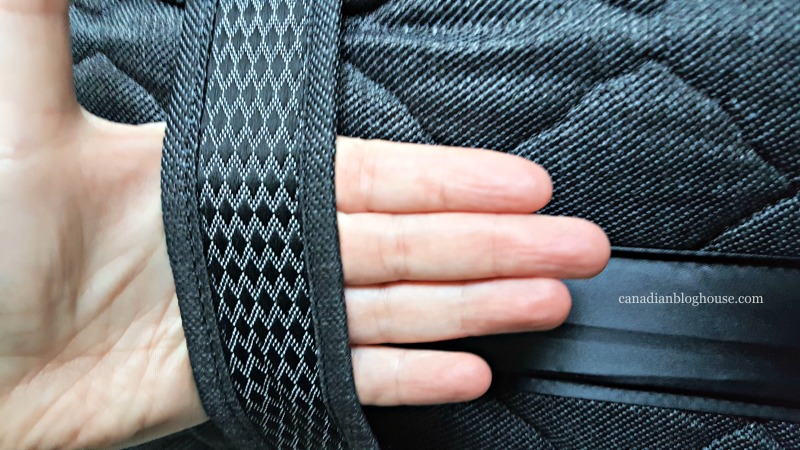 Our Advice For You And Your Logan And Cove Mattress
Mattress Protector
Always use a mattress protector! This may be obvious when it comes to kids' beds, however, even on an adult's bed you should protect your Logan and Cove pillow top mattress with a mattress protector.
The one time I left a mattress protector off an older mattress…one of the dogs got up on the bed and did her business when I wasn't looking. Arrrrgh!
Please keep in mind that, although you are not required to use a mattress protector on your Logan and Cove antimicrobial mattress during your 120 night trial, Logan and Cove will not accept returns of mattresses that have been damaged or stained. Protect your investment – slip on that mattress protector!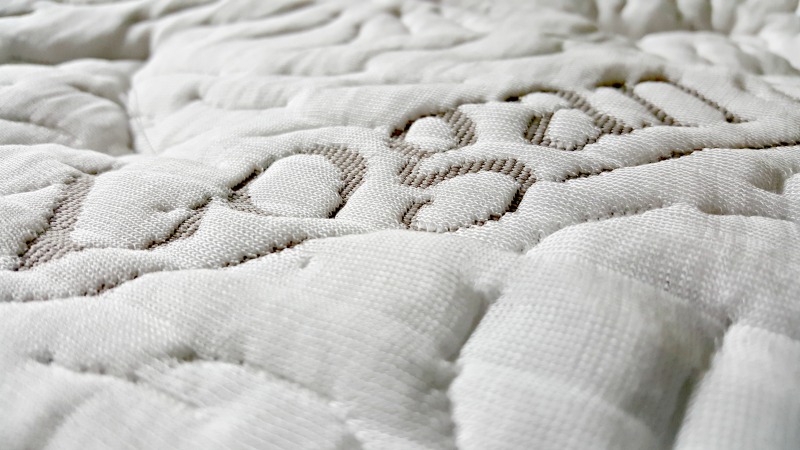 A Little Help From A Friend
Upon delivery of your Logan and Cove luxury mattress, make you have at least one other person to assist you with carrying the box into your bedroom. It is a courier company that delivers your mattress, and they do not assist with set up.
The mattress may be vacuum-sealed and (somewhat) compact, however, just like any mattress, it is heavy, and you will need assistance carrying it.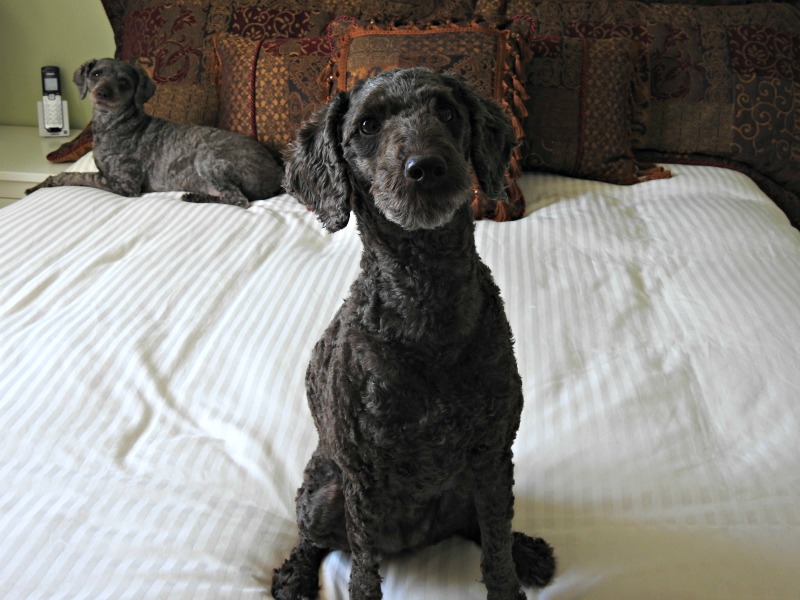 A Surp-rising Experience With Our Bed In A Box
I'll be honest. When we were approached to review the Logan and Cove luxury mattress, and I realized it was a "bed in a box" that expands to full size when unpackaged, I was skeptical. My mind could not fathom an expanding mattress – let alone an expanding mattress that would be supportive and comfortable to sleep on.
Our experience with our Logan and Cove mattress was nothing short of surp-rising!
The Logan and Cove luxury mattress is a mattress well worth considering when it comes to your next mattress purchase.
There's no going back. Our Logan and Cove mattress has now replaced our existing guest bedroom mattress.
While our other mattress is only a few years old, the Logan and Cove mattress provides a much better sleep experience than our existing mattress.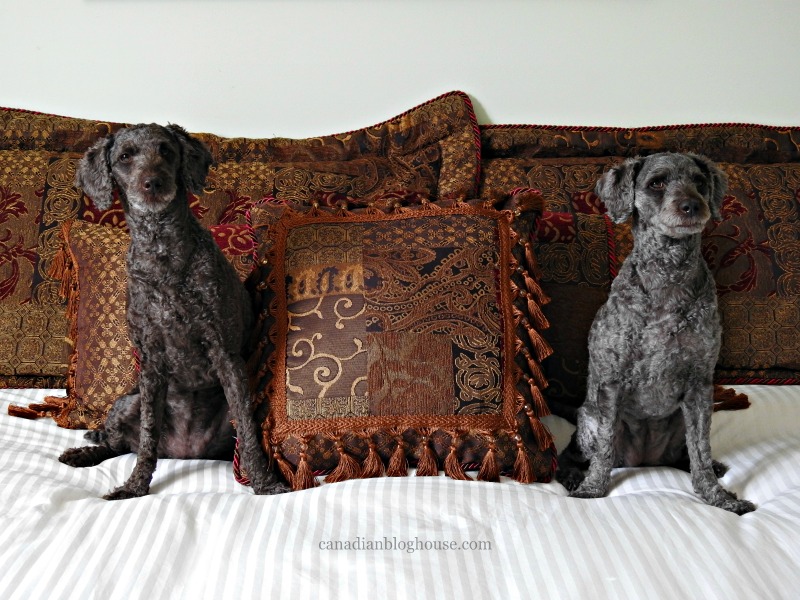 Now to keep the dogs off the bed. They fell in love with the Logan and Cove mattress too!
Want a chance to WIN your own Logan and Cove luxury mattress? You're in luck!
The great folks at Novosbed are giving you the opportunity to win one (1) Logan & Cove mattress in your preferred size! Up to a $1,149 Cdn value. 
This Logan and Cove luxury mattress giveaway is open to Canadian residents only – ages 18+. Enter by May 31, 2018! Please click on "terms and conditions" in the Gleam giveaway widget, to read the full rules and regulations for this giveaway.
We've got our fingers crossed for you! Good luck!
Logan & Cove Free Mattress Competition

For more information, please visit the Logan and Cove luxury mattress website.