I love Valentine's Day, contests, and DK Books, so I'm excited to let you know about this great contest going on over at DK Canada Books!
DK Canada Books wants to know what your all-time FAVOURITE DK BOOK is.  DK Canada Books will then choose 20 of the top books, as chosen by you, and will offer 30% off all 20 books in their boutique during the month of February.  What a great idea! After all, who knows DK Canada books better than their readers?
But guess what?  The best part is that everyone who votes is entered into a draw to win a $250 shopping spree to spend on DK Canada Books for themselves.
Readers of Canadian Blog House already know how much I love DK Canada Books.  I've had the great opportunity to be able to review and giveaway so many fantastic DK Books.  If I had to choose just one, I know I would have such a difficult time choosing.  I would have to say that, of all the DK books I've received so far, this selection would probably top my list. My Celebrate Father's Day post featured 3 DK Canada books to keep all members of the family happy…not just dad.
But wait…I've recently received some DK Canada books that just may take over my first choice.  Sorry…you'll have to wait for my review to see them, but I can assure you – they are simply amazing!
***Contest closes January 30, 2014 at 6PM EST.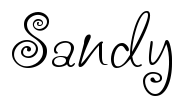 Disclosure:  Canadian Blog House did not receive compensation for this post.  All opinions are my own.