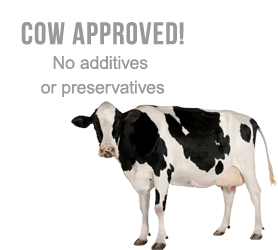 Another great Twitter Party is coming up next week! Milk Unleashed is hosting and will be talking about Nutrition Month.
What is Milk Unleashed? It is a convenient new way of packaging milk. That's right it is "real milk that is packaged in a shelf safe Tetra Pak milk box (similar to a juice box or carton of soup)."  Think about it…you can pack this milk in your kids' school bag, sports bag, or take it camping, and you never have to worry about it going bad.  Didn't drink it while you were out? No worries…just put it back on your shelf at home and use it next time.  Shelf safe milk will last 6-9 months!
I've recently tried a couple of "shelf safe" milk products, thanks to Milk Unleashed, and I have to say, I could NOT tell the difference between the shelf safe milk and my bagged refridgerated milk.  Its tastes identical to me.
So be sure to sign up for the Milk Unleashed Nutrition Month Twitter Party  I'll be there too!
RSVP HERE:  http://www.powered-by-mom.com/milkunleashed-celebrate-nutrition-month-twitter-party/
Be sure to follow the party Co-Hosts:
@mompoweredmedia, @PowerbyMomBlog, @MomtoBedby8, @BabyCostcutters & @larafield
And of course the Host @MilkUnleashed
Make sure to use Hashtag: #MilkUnleashed
THE BEST PART? THE PRIZES OF COURSE!!  Prizes: TWO $50 Visa or MasterCard Gift Cards and FIVE more Prize packs!
Get Moooooving and sign up now!!  See you there, House Mates!!