Celebrate silly moments of fun with your dog!
Any dog owner knows…silly moments and dogs go together.  Whether young or old, dogs just have a knack for doing silly things.
My dogs are no exception.  Bella and Guinness practically spend their days being silly.  Sometimes I could literally spend a good part of my day just watching their silly antics in the yard.  My favourite bit of silliness is when Bella sets off on a "Doggie Drag Race".
What's a Doggie Drag Race?  Dog owners will understand.
A Doggie Drag Race is that moment when your dog gets a sudden burst of energy from out of nowhere and goes from 0 to 100 in mere seconds – just like a drag car. This silly Doggie Drag Race continues for a couple of minutes as your dog tears up and down the hallway, back and forth across the lawn, all the while making the funniest sounds and barks.  Is it silly? You bet! And it makes me laugh every time!
Here is Bella's Doggie Drag Race:
One of my favourite parts of getting silly with my dogs is teaching them to do silly tricks.  My favourite tricks that Bella can perform? Bella can dance on two feet, give me a "high five", and can bark on command with just a hand sign.
Dogs are masters at learning new tricks.  Problem is, most dogs won't learn how to perform silly dog tricks without the one thing they love most….TREATS!!  Yep, silly dog tricks and silly dog treats go hand-in-hand! Trying to teach a dog a new trick without a treat can be…Ruff!
That's why the newest dog treat to hit retails shelves in Canada, Misfits, caught my eye when I was at my local Metro a couple of weeks ago.  The cute and whimsical Misfits package was just begging me to take it home. Have you seen Misfits yet?
According to the Misfits website, Misfits dog treats are:
"Yummy treats for the kooky at heart
Between slobber and snuggles, your furry friend's supreme silliness leaves you in stiches! NEW MISFITSTM treats are all about these doses of doggy hilarity. Fabulously tasty, full of fierce flavour, MISFITSTM treats celebrate the face-licking, sock-stealing, off-key howling joy of every dog. Let the canine capers continue –FEED THE FUNNY TM."
Sounds like Misfits knows dogs!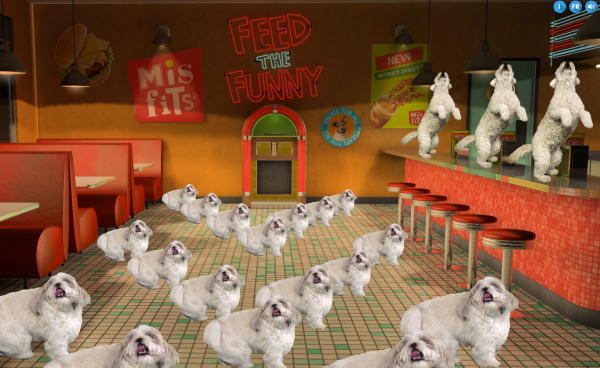 Misfits dog treats come in 6 different "dogtastic" flavours, each one sure to satisfy silly dogs everywhere!
Celebrating silly Canadian dogs across our great country, Misfits wants you to join in on some silly dog fun!  Come create you own Doggy Dance Party at www.doggifparty.ca and share it with the world! Choose your dogs, pick your song, choose a venue…and doggy dance the night away!  Trust me…it's a whole lot of silly fun!
Yep…I did the Doggy Dance Party too:
WOOF! Er….I mean….ATTENTION! Be sure to connect with the humans behind the Misfits Treats website!  I've heard they do some pretty cool things on social media from time to time…like coupons for free packages of Misfits, and PAW-some contests! At the very least…you've just got to check out some of the amazing photos of all the furry fans of Misfits dog treats!
Connect with Misfits Treats on Facebook and be sure to tell them that Bella and Guinness from Canadian Blog House sent you!!
What silly tricks can your dog do?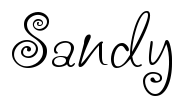 Disclosure:  Canadian Blog House received compensation for this post.  All opinions are our own.