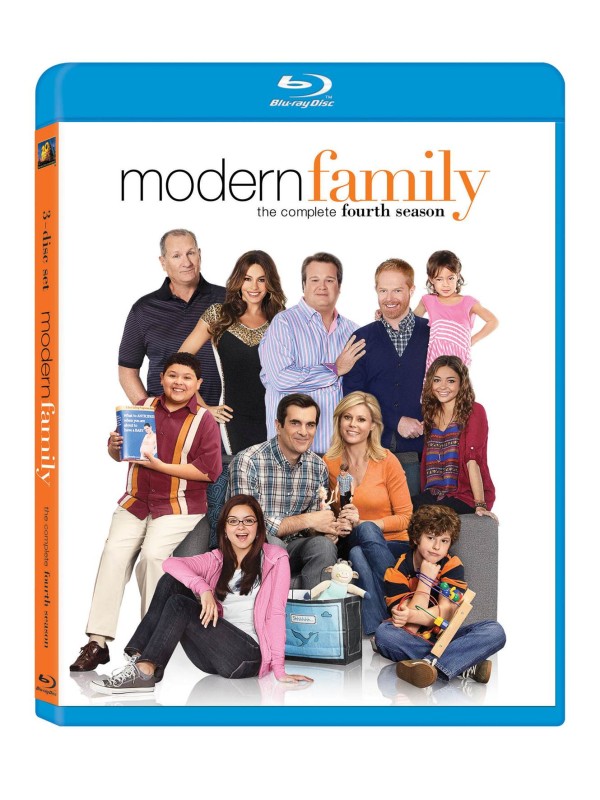 I am probably one of very few people who have yet to see an episode of the Emmy award-winning ABC TV series, Modern Family.  Yes I know, you don't have to say anything.  How I have missed watching this super popular show, I don't know.  Looks like I had better think about buying my own Blu-Ray set of Modern Family so I can catch up with the rest of the world!!
Speaking of Blu-Rays, 20th Century Fox Home Entertainment is releasing Modern Family: The Complete Fourth Season on Blu-Ray on September 24th! For those of you who are like me and have never laid eyes on this program yet (I know there is one – ok two – of you out there), here's a synopsis of Season 4, complete with some great cameos from some of our favourite Hollywood personalities:
The Best Modern Family Cameos
Available on Blu-ray & DVD September 24
"Modern Family always seems to have an array of fantastic stars who make guest appearances each year. With names like Matthew Broderick, Elizabeth Banks, and Shelley Long, season four definitely did not disappoint! Take a look at our ten favorite Modern Family cameos throughout the past four years.
The laughs – and the awards – just keep on coming for the #1-rated "Modern Family," winner of three consecutive Emmy Awards for Outstanding Comedy Series! With Jay and Gloria's baby on the way and Haley going off to college, the entire Pritchett/Dunphy clan faces some major surprises as they bicker and bond over house-flipping headaches, unwanted play dates, and everything from hot-tempered hormones to in utero karaoke. Featuring a stellar array of guest stars including Matthew Broderick, Shelley Long and Elizabeth Banks, Season Four takes a heartfelt and laugh-out-lough hilarious look at what it means to be a "Modern Family."
Matthew Broderick as Dave (Season 4)
With two Tony Awards, there's no denying that Matthew Broderick is an insanely talented actor both on the stage and the silver screen. When he made his appearance on Modern Family the audience was not disappointed! Dave, who was also a bulldog alum, brought lots of awkward moments and laughter when he got a bit confused by the signals Phil was sending him.
Matt Dillon as Robbie Sullivan 2011
In season two, Matt Dillon appeared as Claire's ex-boyfriend from high school. Though he played a sleaze, Robbie Sullivan will forever be remembered by Modern Family fans for the unexpected make out session he had with Grandma Dede in the kitchen. He definitely did not win back the love of his high school sweetheart, but Robbie did not allow that to ruin his day.
James Marsden as Barry- 2011
When the charming James Marsden appeared on Modern Family with his sexy smile, no one was complaining! He was certainly a treat for the eyes of all the female viewers, but we can't blame Mitchell and Cameron for kicking out their "neighbor" Barry when they discovered that he had been living in their daughter's princess castle. It was good while it lasted and Barry's spiritual practices were certainly entertaining.
Minnie Driver as Valerie- 2010
Minnie Driver made a guest appearance as Valerie, Claire's old friend in season one. She was beautiful, well-dressed, and seemed to have it all together. You can't really blame Claire for feeling slightly inadequate. Driver perfectly portrayed the friend that is a middle-aged woman's worst nightmare.
Benjamin Bratt as Javier Delgado- 2010-2013
With recurring appearances as Gloria's ex-husband Javier Delgado, Benjamin Bratt definitely deserves a place on this list! Javier is not exactly the perfect father-figure for Manny, who looks up to his biological dad. His wild personality adds on to the crazy family we all love. We can't wait until the next time he makes his appearance!"
Lucky for Canadian Blog House Readers, and Modern Family fans, I have managed to secure 1 copy of "Modern Family: The Complete Fourth Season" for a giveaway on the blog.  Here's how you can enter for your chance to win this great Blu-Ray: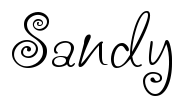 Disclosure:  Canadian Blog House did not receive compensation for this post.  All opinions are my own.