Delivered to your doorstep before you run out.
I love subscription boxes.
What's not to love about receiving a box full of surprises each month, filled with great products?
I've long admired many companies that I've seen online advertising their special subscription boxes.
I've seen subscription boxes for dogs, for tea lovers, for chocoholics, for ladies who love to be pampered. There are endless possibilities out there! We even reviewed a subscription box for kids once.
So when I was asked to review a subscription box for Canadian company, Morning Club Co., I may have done a little happy dance and waited anxiously at the door for the delivery truck!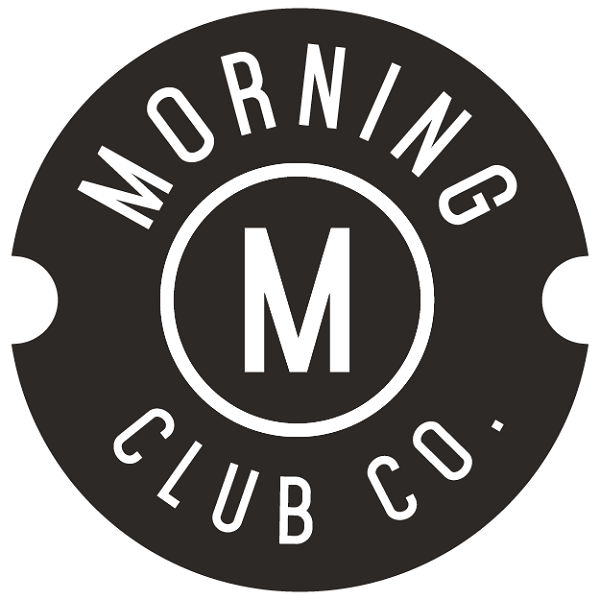 As my regular readers already know, I love to showcase Canadian companies here on the blog. We've got some great Canadian companies in this fabulous country of ours – including Morning Club Co!
"Founded in November 2014, MORNING CLUB CO. is a no-nonsense, no gimmicks subscription-box company with a mission to ensuring that men never run out of the personal care products they know, use and trust. Simply said, we put your everyday grooming essentials on cruise control, because you have better things to do with your time."
Funny enough, I was probably more excited than my partner when this arrived at the door…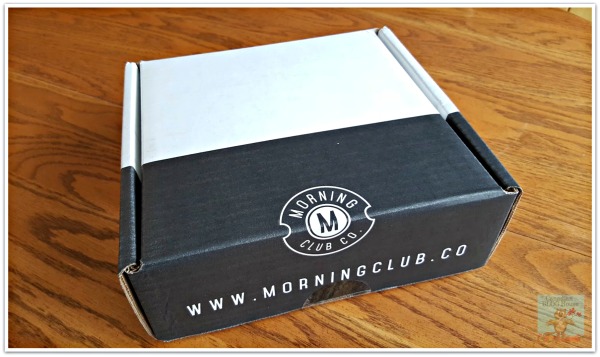 One of the first things I noticed about this Morning Club Co. subscription box was the box itself. This was one sturdy box. Why does that matter? When a business is shipping liquids and gels to customers – it matters – a lot! Packaging is very important to help avoid breakage and spills.
All the items in our subscription box arrived in excellent condition. It was so fun to open up the box and find it full of all kinds of great products!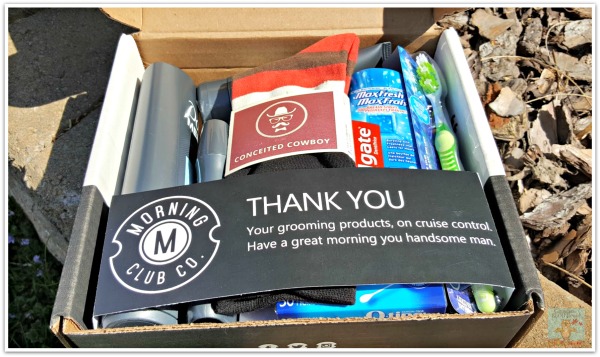 Of course, the fabulous insert made me laugh out loud. Love that added touch!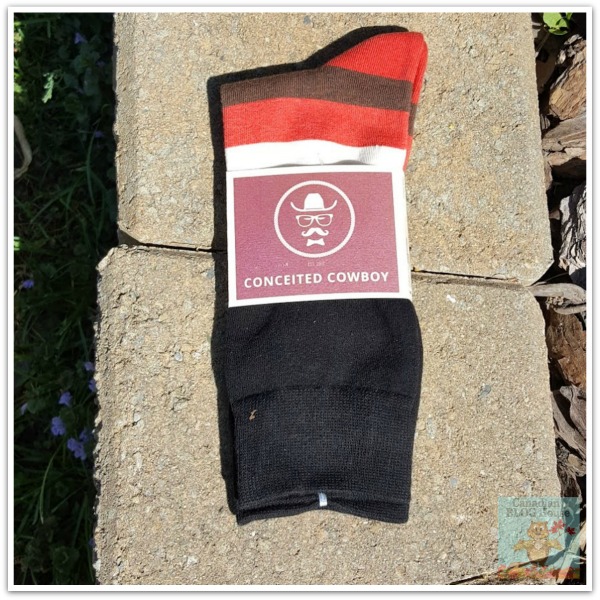 As my partner loves unique socks, these "Conceited Cowboy" socks were a big hit. All Morning Club Co. subscription boxes come with a fun pair of these great socks!
Love surprises? You're in luck! When you subscribe to Morning Club Co., every subscription box (except the Morning Essentials box) you receive comes with a surprise item – a new one every month!
As we dug into our Morning Club Co. subscription box, we uncovered this cool item: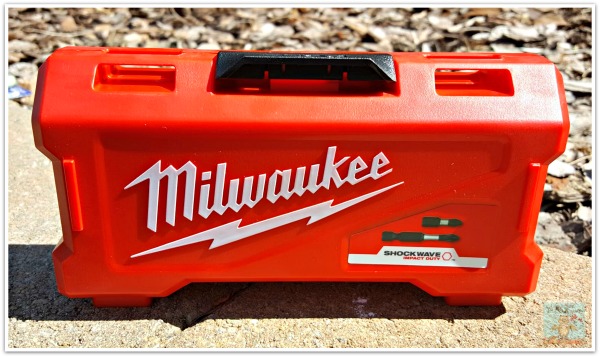 It's a Milwaukee Shockwave Impact Duty Drill Bit set! This couldn't have been a more appropriate surprise for my partner – he loves tools!
Here's what the inside of the kit looks like: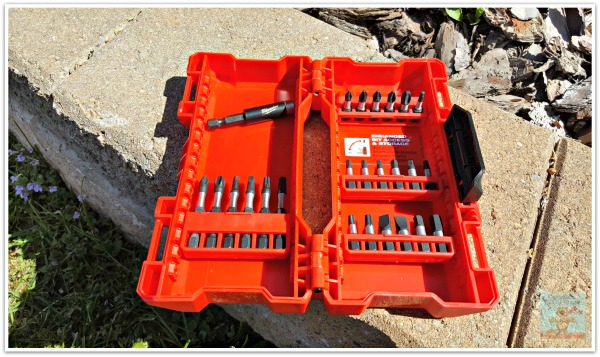 Anyone who knows their tools, knows that Milwaukee makes quality tools. This kit is no exception. The carrying case is strong and sturdy, and the bits appear to be of excellent quality.
Why is this a big deal? Because, to me, it means that Morning Club Co. does not scrimp on items contained in their subscription boxes – even the added gifts!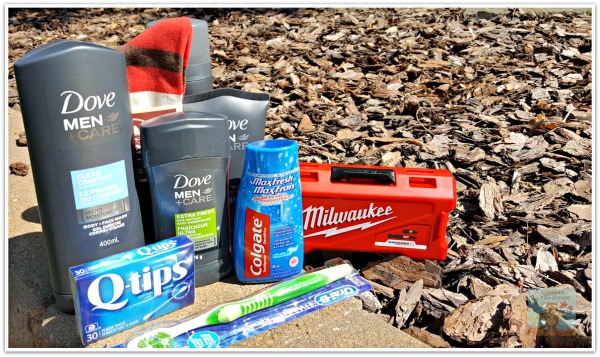 The Grooming Products That You Already Know, Use, And Trust
Products contained in our Morning Club Co. subscription box included:
Dove Men +Care Face Wash – Hydrate – 148ml   ($6.64)
Dove Men +Care Clean Comfort Body & Face Wash – 400ml   ($8.49)
Dove Men +Care Extra Fresh Anti-Perspirant – 76g   ($4.72)
Dove Men +Care Shave Gel – 198g   ($4.74)
Oral B 3D White Toothbrush   ($3.79)
Q-Tips Purse Pack – 30   ($2.93)
Colgate Max Fresh Toothpaste – 100ml   ($5.29)
1 pair of Conceited Cowboy socks   ($16.00)
Milwaukee Shockwave Impact Duty Drill Bit Set ($34.50)
The prices you see listed are the prices I found for each item on Amazon.ca. I was curious to see how accurate the listed "value" (from the Morning Club Co. website) of the subscription box we received was, in relation to the retail price of all items included in the box.
As you can see, my prices total up to $87.10. The total value listed for the box we received (Feel Energized With Dove) is listed on the Morning Club Co. as $55.00.
So considering the total value I tallied up is higher than what Morning Club Co. lists this box value at, I now know the price for this box is NOT inflated in any way.
This tells me that the Feel Energized With Dove subscription box is a great value, especially because the regular price for one of these boxes is only $33.59. AND right now – if this is your first box – you can get this same box for 25% off – $25.19! Even when you add in the cost of shipping ($8.75 in Canada).
Either way, that's an incredible deal!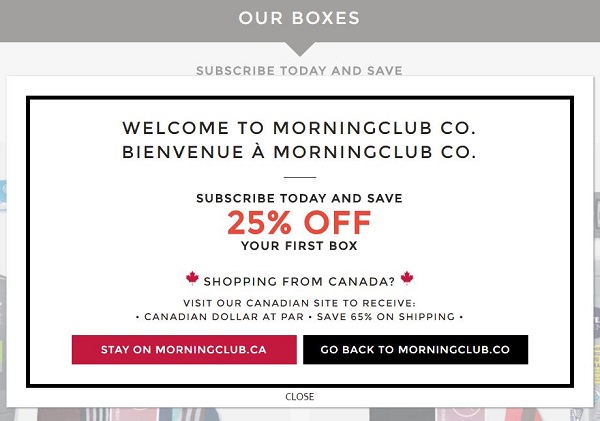 So how does it work? It's easy!

There are six different subscription boxes to choose from. In addition, you can add a 4-pack of Gillette Mach 3 Blades to any box for just $9.99. If you know the cost of Gillette blades, you'll know that is a great deal!
According the the Morning Club Co. website, soon you will be able to customize your own subscription box!
"You asked, we listened. Soon launching a fully-customizable box of grooming goodness. You pick'em, we pack'em. Set your frequency, add or subtract products anytime, and choose from a vast selection of essential or luxury products from our member-only store."
Never. Run. Out.
With Father's Day coming up soon, a Morning Club Co. is a great idea for the man in your life! For the hard-to-buy-for dad, the dad who has everything, or even a spouse who needs a little push with their hygiene routine, set them up with a Morning Club Co. subscription box and they will never run out of the things they need to keep themselves well-groomed!
Be sure to like Morning Club Co. on Facebook to stay up-to-date on all their latest products and promotions!
Now for the best part! Morning Club Co. is offering up one Morning Club Co. subscription box, like the one we received, to one lucky Canadian Blog House reader!
Here's how you can enter for your chance to WIN!
A big thank you to Morning Club Co. for providing us with a subscription box for review and for sponsoring this giveaway!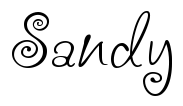 Disclosure: Canadian Blog House received the above product in exchange for this review. All opinions are our own.