Motel Montcalm is located in the heart of Gatineau, Quebec, just a short 7 minute drive over the MacDonald-Cartier Bridge from our Nation's Capital, Ottawa, Ontario.
Established in 1973, Motel Montcalm's mission is "to provide an intimate, warm and comfortable atmosphere offering a safe place to rest at an affordable price".  Motel Montcalm offers "exceptional value for the executive traveler, leisure traveler or family on a budget".
We were invited by Motel Montcalm to come and stay for one night in their recently renovated King Jacuzzi Suite. Having spent a great deal of time in the Gatineau area, we were happy to be able to enjoy a night away from home exploring the Gatineau region famous for its Museum of Civilization, Casino du Lac Leamy, and of course, the gorgeous Gatineau Park.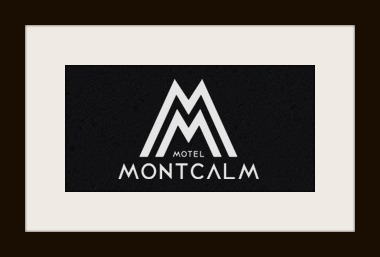 We visited Motel Montcalm on a rainy night at the end of October, so unfortunately we weren't able to take advantage of the amenities that Motel Montcalm offers during the summer months – a heated Outdoor Pool and Poolside BBQ Grill.  The rain also kept us inside so that we weren't able to get outdoors and really enjoy the beautiful Gatineau region.  No problem though.  We have spent countless sunny days exploring the Gatineau hills in the past, and the cold damp night meant we could stay inside in our cozy suite and enjoy it instead!
To be totally honest, we weren't sure what to expect upon our visit to Motel Montcalm.  We knew the area well, and knew that the Motel was located in an older section of Gatineau, along the busy Greber Boulevard. The motel was constructed in 1973, making this Motel Montcalm's 40th year in business.  So Motel Montcalm is an "older lady" showing "signs of age" on her exterior. Trust me, this 40-something Blogger can relate, lol!  Knowing that you can't judge a book by it's cover, we ventured into the motel office once we arrived, eager to get the key and go explore our King Jacuzzi Suite.
The pleasant staff member behind the counter greeted us promptly and provided us with our room key. The front office area was inviting, with complimentary coffee and muffins on display.
We opened the door to our suite to find this lovely surprise…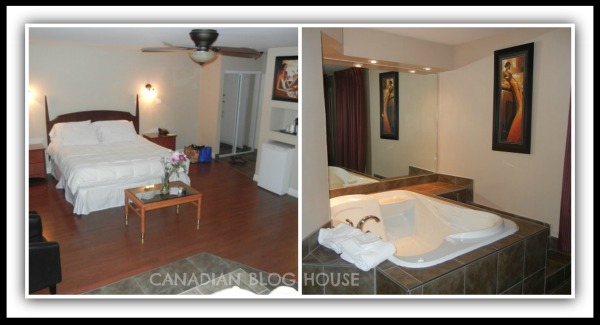 Upon entering our King Jacuzzi Suite in room 220, we noticed how clean the room appeared to be.  All surfaces were dust-free, and the new floors (hardwood/tile) were immaculate.  Sheets and towels smelled fresh and clean, and the bathroom was sparkling.  Even our glassware was sparkling clean.  We had a very good overall first impression of our room. We were relieved because we are fussy when it comes to cleanliness in a motel/hotel room.  We've watched plenty of those news documentaries showing the "unpleasant" things you can find within some motel/hotel rooms.
Our room seemed rather cool when we arrived and we noticed the heat was turned down.  We raised the thermostat and turned on our electric fireplace (nice!).  Our room was warm and cozy in no time.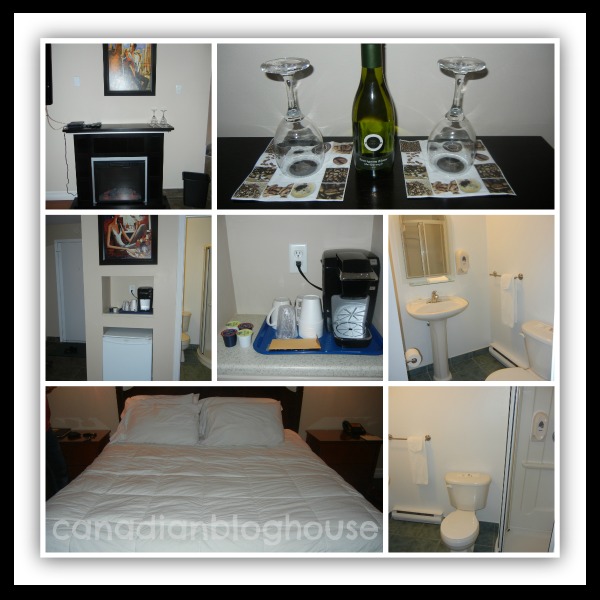 Our king-sized bed was comfy and LOADED with soft cushy pillows (loved this!).  We noticed right away that there was a Keurig coffee maker in our room.  We both love coffee first thing in the morning, so an in-room coffee maker is a must for us.  We were provided with two different flavours of  K-Cups each.  There were some nice ceramic coffee mugs set beside the Keurig machine – a nice touch considering many motels just provide paper/styrofoam cups.
Needless to say, we very much enjoyed our in-room jacuzzi! Who doesn't love having a jacuzzi bath right in their suite? On a cold and rainy October night, this jacuzzi was a very welcome treat! Towels were nicely set out for us beside the jacuzzi, and the tub was large and very comfortable for two people to relax in.  A little bit of heaven! Great company, massaging jets of warm water,  and a complimentary bottle of wine topped off our night at Motel Montcalm off perfectly.
There were a few issues we encountered that we feel, if corrected, could make for a better guest experience at Motel Montcalm.  Here are our recommendations for Motel Montcalm:
The king-sized bed is on wheels.  The bed should either be attached to the headboard,  should be on legs, or wheels should be locked.  We could not stop our bed from rolling forward on the hardwood floor, away from the headboard, while sitting up in bed.
Add a small waste paper basket in the bathroom.
Add a small alarm clock beside the bed.
Tidy up the wiring around the TV (if possible).  For such a lovely looking room, the hanging wires are an eyesore.
Add a small (two-person) round table and place between the two chairs for those that wish to eat a meal in their room.
Have a staff member turn on the heat in the room shortly before guests arrive to make for a warmer welcome during winter months.
Any of these issues were minor, but hopefully they are things that Motel Montcalm can improve on.  The most pressing issue on our list would be the rolling bed. On the bright side, the first time the bed rolled out from the wall, we were able to take a good look at the floor behind the bed.  It was very clean – no dust bunnies to be seen!
While we could sleep through just about anything when it comes to noise, not everyone can. For example, my sister and her husband have difficulty sleeping with someone in the room next to them snoring.  Motel Montcalm is located on a busy boulevard, and you will hear noise. The noise level of the cars outside did not bother us at all.  But, if you are sensitive to noise, bring a pair of ear plugs just in case…or request a room that is away from the road.
As a tourist who has had to take advantage of a hotel's "forgotten item list" a few times in the past, I was glad to see that Motel Montcalm also offers such a list of items to their guests. Forgot your toothbrush? A razor? Even a condom (!)? No worries, Motel Montcalm has you covered.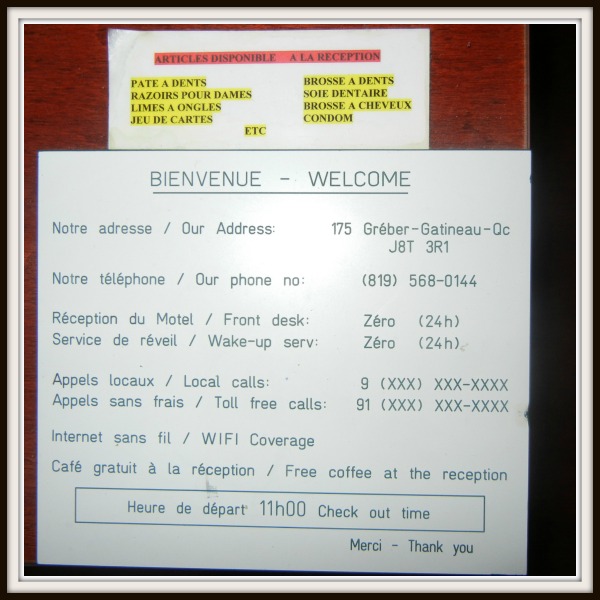 For those of you who love to enjoy bicycling in the great outdoors, you're in luck. Motel Montcalm will be starting their bike rental program for guests in the spring of 2014.  This is fantastic because the Ottawa-Gatineau region is chalk full of great bike paths.  You can even bike over to Parliament Hill, from Motel Montcalm, if you like. Bike rental comes with a helmet so guests do not need to worry about bringing one.
Motel Montcalm provides guests with an onsite "community kitchen".  Here guests can access a full kitchen, complete with fridge.  This community kitchen is for guests who like to eat healthy (avoiding fast food/restaurant meals) and cut down on expenses while travelling.
One of the great things about Motel Montcalm is its location.  It is close to so many well-known attractions, as well as many "hidden gems" known mainly to locals. There are so many things to see and do in the Gatineau area, that I've decided to do a follow-up blog about Gatineau itself. Suffice it to say that if you book a stay at the Motel Montcalm, you will be within a 10-15 minute drive of many of the area's tourist attractions.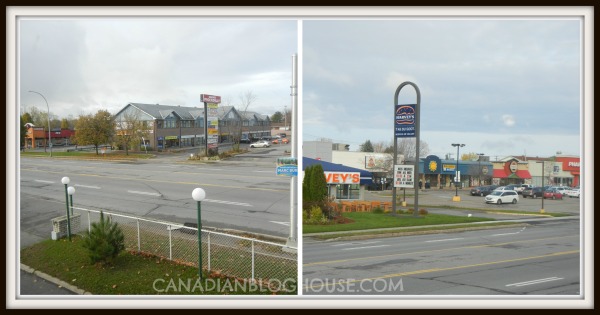 Motel Montcalm is also within walking distance of many shops and restaurants.  As you can see from my photos (taken from the window of our suite) you can choose from KFC/Taco Bell, Harveys, Mikes, as well as our personal favourites Gabriel Pizza and Cora's.  If you enjoy Chinese food there is L'Oncle Ho which is just a few doors up Greber Blvd. from Motel Montcalm.  We can't speak for the dine-in experience but, we have eaten from their take-out menu, and it was delicious.  You can even request delivery from L'Oncle Ho.
If you are in to some serious shopping, you can walk to the largest indoor mall in Gatineau, Les Promenades Gatineau, where you will find many chain stores, as well as local and Quebecois retailers.  Two of my favourite stores at Les Promenades Gatineau include Renaud-Bray (gifts & books) and Rodin (kids clothing).  Need groceries?  You'll find a Maxi grocery store just around the corner on La Savane, where you can also find a Tim Hortons, Toys R Us, Future Shop and more.  Need a late night item from the drug store? Shoppers Drug Mart is just across the street from Motel Montcalm, and is open until 10pm.  For those with a car, just north of the motel on Maloney Boulevard you'll find many more well-known stores for your shopping pleasure.
Pssst….insider tip.  If you are coming from Ontario, are a Costco member, and love certain types of beverages, stop in at the local Costco that is located within Les Promenades.  They have a great selection of cheap beverages.  You'll understand what I mean when you see all the Ontario license plates in the parking lot, and the people walking out of Costco with multiple cases of their favourite beverages.
We very much enjoyed our stay at Motel Montcalm.  Make no mistake.  Motel Montcalm is a MOTEL.  You won't find all the luxurious ammenities, found at some of the large national chain hotels in downtown Ottawa, at Motel Montcalm.  What you will find is a traveler's motel that is budget friendly, clean, comfortable, safe, and is close to a host of fabulous tourist attractions.  A stay at the Motel Montcalm, on the Gatineau side of the Ottawa River, provides travelers with a little less hustle and bustle, while still being very close to the action and excitement of the big city.
Be sure to check out Motel Montcalm's website for more information. If you would like to see more photos of other rooms offered at Motel Montcalm, check out the Motel Montcalm Facebook page.
Motel Montcalm also provided us with a complimentary dinner for 2 at Malone's Lakeside Grill on Dow's Lake.  We have not had a chance to enjoy our dinner at Malone's yet, but stay tuned to the blog – I'll be writing about our culinary experience once we do.
Guess what? Our friends at Motel Montcalm have something exciting in store for Canadian Blog House readers!!  Here's a chance for you to WIN a 2 night stay at Motel Montcalm for two people in the same King Jacuzzi Suite we stayed in!! Your 2 night stay at Motel Montcalm will also include dinners, and a 3-day museum pass for 2.  Total value of this great prize is approximately $500!!
The winner of this Motel Montcalm giveaway will have until March 1, 2014 to enjoy their 2 night stay at Motel Montcalm.  My best advice? Plan your stay during Ottawa-Gatineau's fantastic Winterlude/Bal de Neige festival, happening January 31-February 17th, 2014!!  By staying at Motel Montcalm, you will be very close to all the Winterlude/Bal de Neige fun at Jacques Cartier Park and in downtown Ottawa.
Please be sure to read the rules carefully.  They contain all the (boring) important information…like the prize expiry date and more!
A big thank you to our friends at Motel Montcalm for providing a great night's stay for us….and for such a fun giveaway!!
By the way…my friend and fellow Blogger, Christine from Life On Manitoulin, also had a chance to visit Motel Montcalm.  Be sure to head on over to check out her great review of Motel Montcalm ,  and get another chance to win your very own 2 night stay!! 
Here's how you can enter to WIN from Canadian Blog House: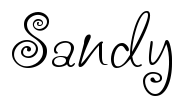 Disclosure:  Canadian Blog House received compensation for this post.  All opinions are our own.