Blueberries are in season – have you noticed? I sure did the other day when I was at the grocery store and managed to grab a huge container of blueberries for only $2.99.  I had to check the price twice – I couldn't believe my eyes.  I usually pay $2.99 for a couple of handfuls of blueberries during the winter season!
I adore blueberries.  They are one of my favourite fruits.  The best blueberries come from those roadside stands you often see lining the secondary roads and highways in Ontario in summer.  Since it was not likely that I would be passing any blueberry stands in the next little while, this huge box of fresh store-bought blueberries was the next best thing.
I love blueberries on their own as a low-calorie, highly nutritious snack, or as part of a multitude of dessert items such blueberry pie, blueberry muffins, or this Blueberry Lemon Sour Cream Cake made by my friend Christine (which I intend to try making very soon). Wow that looks delicious!  It's actually because of Christine that I've been on a blueberry kick lately.
I love to have a small dessert after supper each night.  It doesn't have to be anything big or decadent, but I always seem to crave just a little something sweet after the main course.  I recently came upon some delicious little angel cakes in my grocer's bakery section and have fallen in love with them.  At just 110 calories and 0 grams of fat, these little cakes make the perfect pairing with my Mouth-Watering Maple Blueberry Sauce.  We are huge Maple Syrup fans, so this sauce has a maple twist that, I think, makes it mouth-watering!
Mouth-Watering Maple Blueberry Sauce
_________________________________________________________________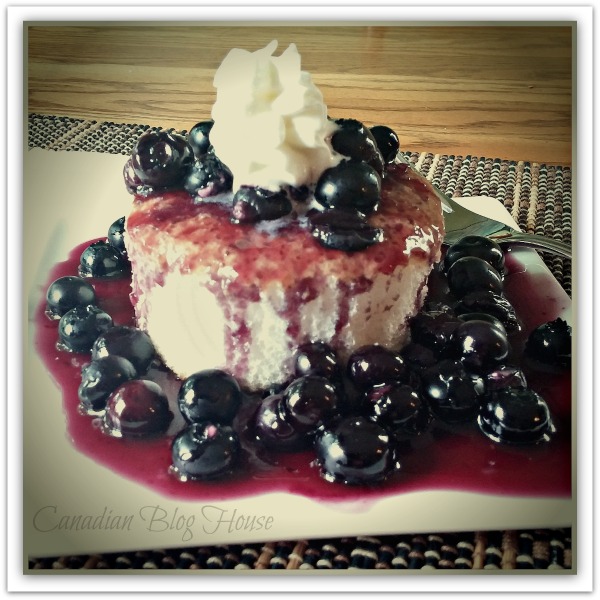 Although I hate the high cost of Maple Syrup, I love to use it in my cooking and baking as a replacement for sugar where I can.  I love the flavour of Maple Syrup, and love that it is a natural sugar.  Using Maple Syrup as my guide, I came up with this sauce which can be used to top anything such as angel cakes, pancakes, ice cream…the possibilities are endless.  Here's how to make this easy, mouth-watering sauce: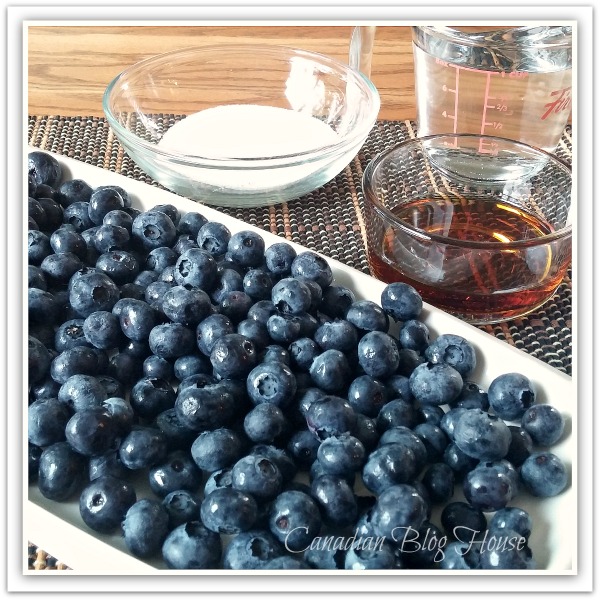 3-4 cups of fresh Blueberries
1/4 cup of Maple Syrup
1/4 cup of White Sugar
3/4 teaspoon of Vanilla Extract
3 Tablespoons Warm Water
1 1/2 Tablespoons Of Cornstarch
Angel Cakes Or Other Dessert
Whipped Cream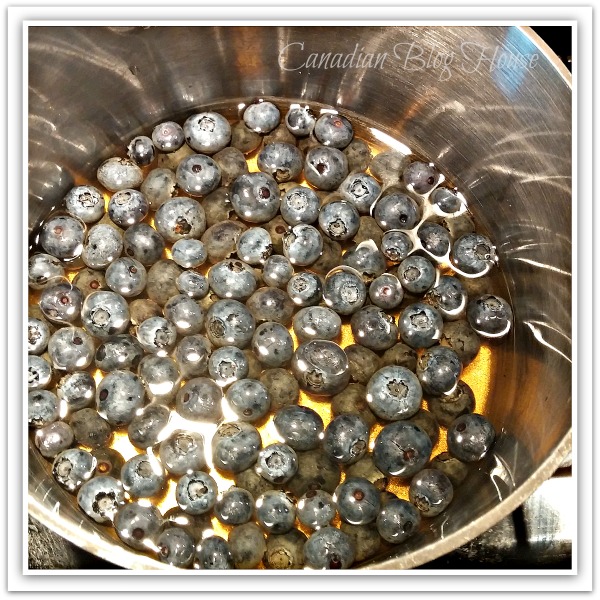 In large saucepan pour in 1/2 of the fresh blueberries
Pour sugar and Maple Syrup over top of the blueberries
Heat over medium-high heat for approximately 3-4 minutes until a gentle boil has been reached and the blueberries have started to fall apart
Dissolve Cornstarch into warm water and add this mixture into your saucepan. Bring blueberry sauce to a boil.
Once sauce is boiling, turn down heat and let sauce simmer on low heat for approximately 3 minutes (or until sauce has reached desired consistency)
Remove from heat and add the remaining fresh blueberries
Mix gently and serve warm over your favourite dessert – add a dollop of whipped cream if you wish