They say the older you get, the faster time passes. Whomever said that couldn't be more right. Especially the last couple of weeks since I started my 2015 LISTERINE® Challenge. Where did that time go?
I'm happy to report that I formed a new habit since I first wrote about starting my 2015 LISTERINE® Challenge – and a good habit at that! I have been rinsing day and night with my LISTERINE® TOTAL CARE®. After only two weeks, I've truly formed a new oral care habit. I know this because, after brushing my teeth now, I automatically reach for the LISTERINE® TOTAL CARE® without even thinking.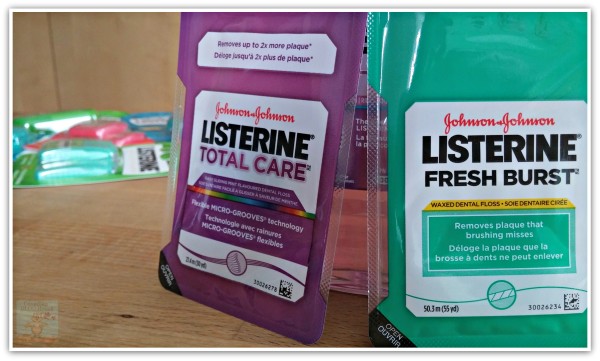 I admit, I'm still not a fan of the original flavour of LISTERINE® that my partner uses, however, the LISTERINE® TOTAL CARE®  has, in my opinion, a very appealing minty flavour that leaves my mouth feeling so fresh and clean. And I mean clean! I love the way my mouth feels after rinsing with LISTERINE®  TOTAL CARE®.  Another reason I am a big fan of LISTERINE® TOTAL CARE® is because it's not harsh like some mouthwashes I have tried in the past. It leaves my mouth feeling clean and tingly – without leaving my mouth and lips feeling like they are on fire. Yes, I want my mouthwash to kill the germs/bacteria that cause gum disease, but not burn my mouth!
Then there is the flossing. If you remember, I told you I've never been much of a flosser.  Well, even that has changed. The flavoured floss makes flossing much more enjoyable (if you can call it that!), and I'm rather intrigued by the tiny flexible MICRO-GROOVES® of the LISTERINE® TOTAL CARE® floss. My old eyes can't see the MICRO-GROOVES®, but my fingers can feel them! The quality of this floss is definitely better than what I usually get from my dentist (don't tell him that!). I was amazed…no make that shocked…at what the floss dug out from between my teeth. As a result of the 2015 LISTERINE® Challenge, I've decided that flossing should be done daily – and not just after eating corn-on-the-cob!
I used to think that bleeding gums were a sign of brushing too hard, or in my case, flossing too hard when I actually did floss. Thanks to LISTERINE®, I now know it's a sign of early gum disease. My gums are no longer bleeding when I floss. Maybe that's because of my new oral health care routine? After all, LISTERINE® TOTAL CARE® kills 99.9% of germs that cause early gum disease and reverses early gum disease in just two weeks*!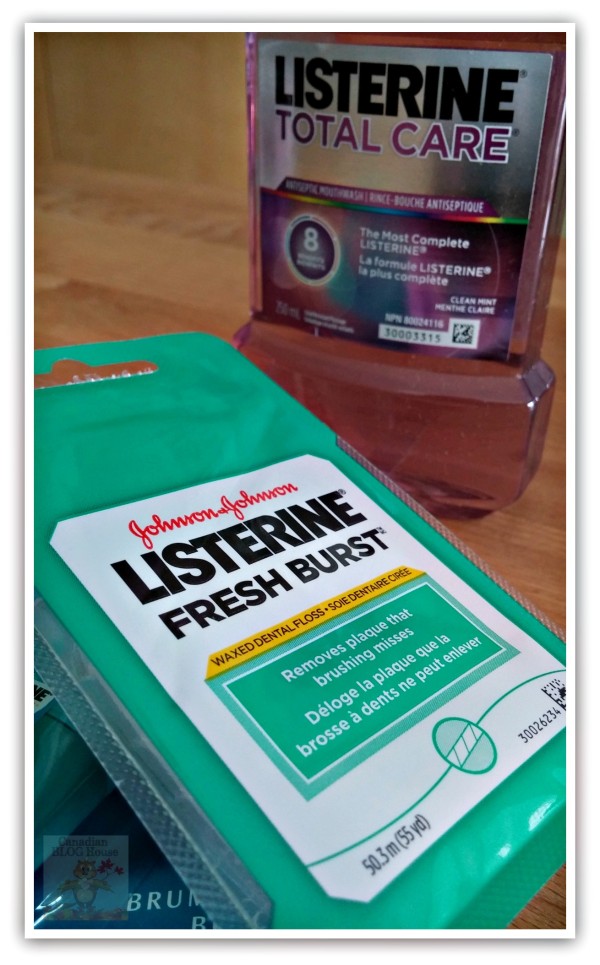 My positive experience with the 2015 LISTERINE® Challenge makes me wish I had started this healthy oral care routine a long time ago. I never want to end up like others I know who have lost their teeth to gum disease, including my own parents. Both my mother and father have either a full or a partial plate in their mouths. Back when they were growing up, they did not have access to great products like LISTERINE® TOTAL CARE® to help keep their teeth and gums clean and healthy. From now on, I will continue to use LISTERINE® TOTAL CARE® so that I don't one day end up with my partner having to leave a sign like this on my bathroom mirror!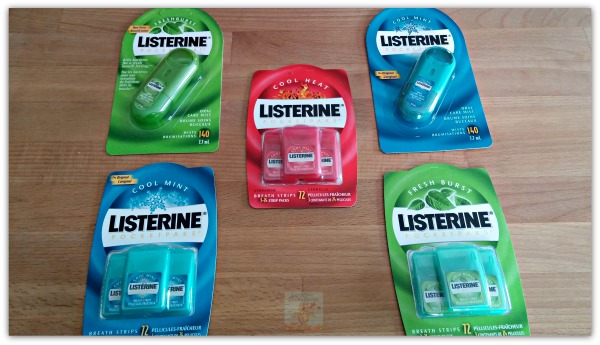 So what about you? Go on! Take The 2015 LISTERINE® Challenge for your chance to win $20,000‡ What have you got to lose? Early gum disease? Bad breath? Get rinsing Canada!
The 2015 LISTERINE® Challenge runs from January 27th, 2015 to July 15, 2015, so if you haven't already taken the challenge, there is still plenty of time left to enter! The challenge is only open to Canadians (except Quebec). 
In the meantime, we've been given the opportunity to provide Canadian Blog House readers the chance to WIN your very own LISTERINE® kit! It's a fantastic kit full of all kinds of LISTERINE® products you need to help get you on the road to a healthy oral care routine!
Here's how you can enter for your chance to WIN:
***This giveaway is open to Canadian residents only (excluding Quebec residents). Readers can enter across multiple blogs, but can only win once.
The giveaway on Canadian Blog House is in no way administered by Johnson & Johnson Inc.
*with twice daily brushing. Consult with dentist if gingivitis symptoms persist or worsen.
Always read and follow label. ‡No purchase necessary, please see full contest rules and regulations for details.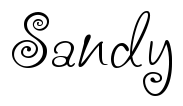 Disclosure: This post was generously sponsored by Johnson & Johnson Inc., the makers of LISTERINE® the opinions and thoughts are my own.
If you have any comments, concerns or questions about LISTERINE®, please click here <https://www.ccc-consumercarecenter.com/universal- contact-us/ca-jnjcanada-ucu/www.jnjcanada.com> to contact Johnson & Johnson Inc.