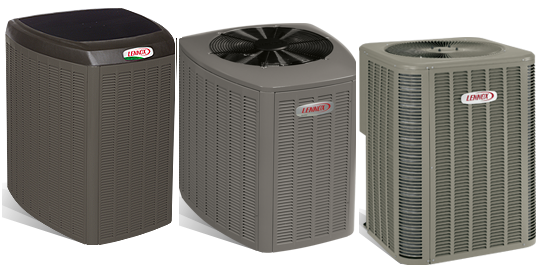 When summer arrives, the last thing you want is to be without a central air conditioning unit. New advancements in technology and features have improved the quality and reliability of central AC units, and there are several things that you need to look for when you're in the market for a new appliance. While you should do research with any significant purchase, when it comes to Air Conditioning units Nationwide Home Comfort has you covered. Offering only the best units available. Not all air conditioners are created equal, and we've done the legwork for you by finding the best of the best and only offering these units. But what should you look for in a unit? What should you be avoiding? Let's take a look.
What to look for in your new Air Conditioning unit
Despite the advancements in residential cooling systems, there are still some appliances that are available on the market today that are not worth the money being asked for them. Whether they be unreliable, expensive to operate and maintain or just downright don't work well, there are levels of units available for all budgets. Having said this, you don't need to break the bank to have a new cooling system installed. You just need to know what to look for.
It also helps to set realistic expectations for the type of air conditioners you're considering for your home. You'll want to make sure that the unit you ultimately have installed is powerful enough to cool your entire home and there are machines that are built with specific square foot ranges in mind. This is typically measured in tons. Keep in mind that when your contractor mentions an air conditioners ton rating, they're not referring to weight. Instead, the ton rating simply indicates the units ability to cool. For example, one ton is equal to 12,000 BTUs of energy which in turn is the measurement of cooling that many pounds of water by one degree fahrenheit per hour.
Now that we know how to measure a cooling system's ability to cool,  we can focus on some of the other important aspects of your new investment. The next most important number to look at will be how efficient your chosen machine is. This is rated with what is called a SEER rating – the higher the SEER rating, the more energy-efficient your air conditioner is. Additional items to consider are whether or not a humidity control is included, is the unit Energy Star qualified, sound levels, whether there is a variable speed fan, whether the compressor is insulated, and how resistant the unit is to the elements.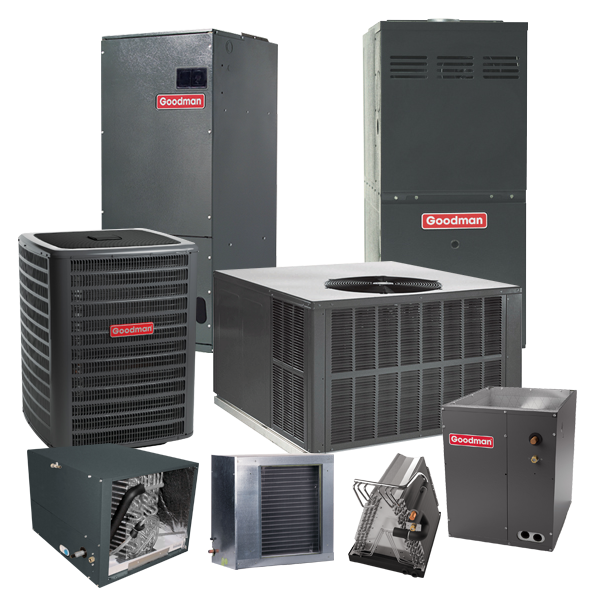 Which brand and model to pick?
As mentioned, there are many types of units to choose from. The key is finding the right one for your home and needs. While there are several great brands and units that stand out, Nationwide Home Comfort has reviewed and ranked the following air conditioning units as tops.
Lennox 14ACX
The Lennox 14ACX is a budget friendly unit that comes in tons ranging from two to five. It's designed for warm climates and has additional features built-in to help increase the unit's longevity, including:
An efficient condenser coil that helps speed up cooling
Made with galvanized steel
Resists chips and rust
Rated 14 SEER
Perfect for budget conscious homeowners with smaller houses or for the cottage
Whole-home dehumidification system that is optional
The Lennox 14ACX is a perfect blend of cooling power, cost, efficiency and comfort. It's often used by builders and contractors in new homes and also has a good sound level at 76dB, or about the sound a dishwasher makes. Lastly, it also comes with a 10 year parts warranty.
Goodman GSX16
The Goldman GSX16 is designed for extreme comfort as well as very quiet performance.
This unit is designed with a precision engineered scroll compressor
Single-Speed condenser fan motor
Factory-installed liquid line filter drier
Brass liquid & suction line valves
Smaller than many other units in its class and uses less refrigerant
Provides economical and efficient performance
While Nationwide Home Comfort has done reviews of models from several other manufacturers, the Lennox 14ACX and the Goodman GSX16 consistently earned top marks for key metrics in efficiency and durability and are the ones that they have chosen to offer their clients.
I still remember all the hot, sleepless, summer nights when I was a kid when we didn't have air conditioning. I don't know how I ever lived without it now! Have you got air conditioning in your home, or do you just prefer to open all the windows?