It's no secret…I love surprises!
Oh and…I happen to love supper too!
A couple of weeks ago I received a very intriguing piece of mail, not in my "inbox" but in my actual mailbox – from the great folks at Blackbook Lifestyle. Inside the envelope was this fun invitation to a "secret supper". There was no mention of where this secret supper was being held, only instructions to visit a website on a specific date where the location would be revealed.
Here's what I received: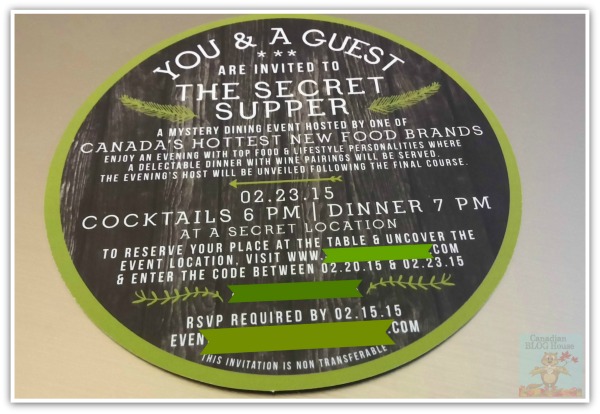 I sat in anticipation for days. I love surprises…but not waiting for them!
Finally, the day of revelation came!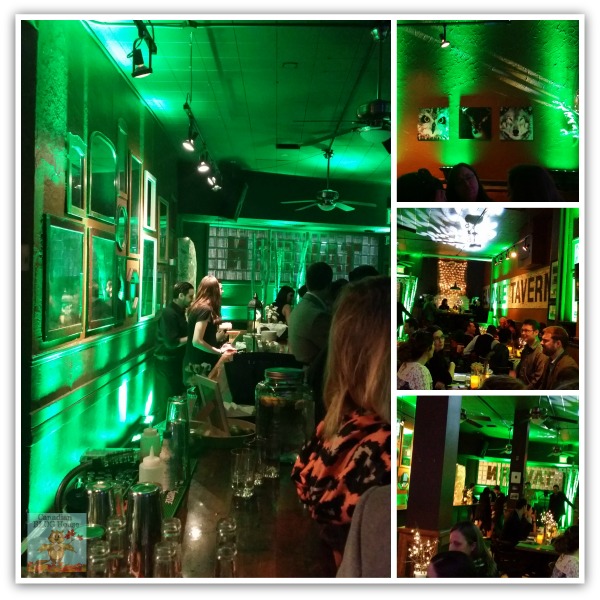 We arrived at the Elmdale Oyster House & Tavern to find a tavern full of media personalities representing all genres of media from across Ottawa. The music was pumping, the glow of soft green lighting covered the walls surrounding us. Tables were adorned with beautiful arrangements full of candles and branches with tiny LED lights, place cards were set on the tables, and staff behind the bar were serving happy attendees drinks, including a selection of red and white Ontario wines.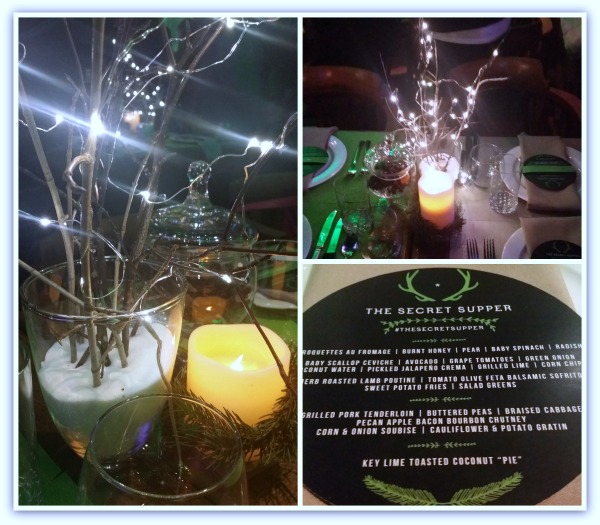 First impressions? This was going to be a night to remember!
For the first hour, we all mingled, giving hugs to those we already knew, and handshakes to new friends we met that night. Of course, much of the conversation centered around what "national brand" was hosting this "secret supper" as the event had been called.
There was much speculation about our "mystery host" for the evening. Educated guesses included, Whole Foods, Sobey's, a "sauce" brand, ROOTS, amongst many others.  I say "educated" guesses because, for every guess thrown out there, there was very good reasoning behind it. Some of us chose to focus on the colour green and tie it in with brands with green logos. Some focused on the decor around us, which we were told was also provided by the host brand.  It was a real puzzle for all of us there that night, and we weren't about to be given the answer, until the very end of the night.
Oh the anticipation!
So out came the 5-course meal, one course at a time, prepared by Chef Michael Radford and his team.
We started off with Croquettes Au Fromage: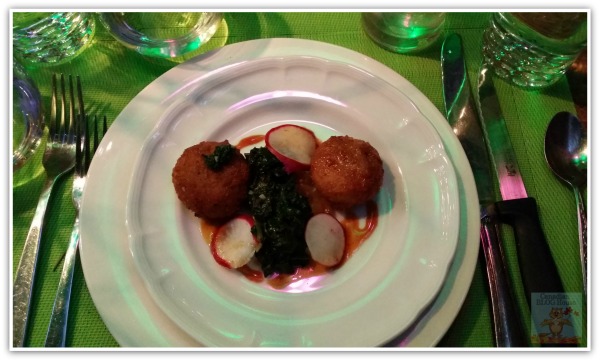 Course #2 was Baby Scallop Ceviche: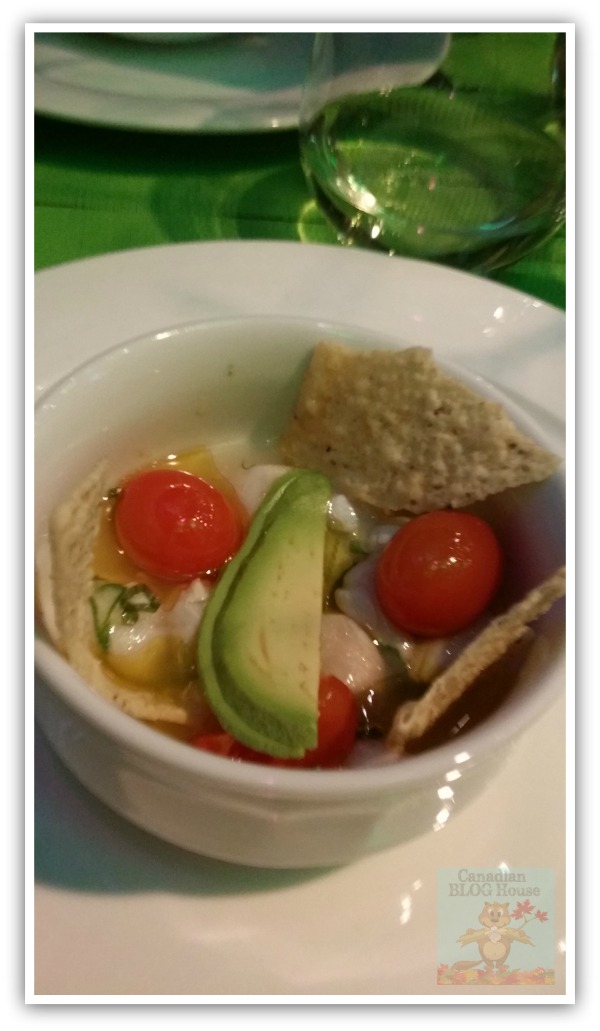 Then Course #3 Herb Roasted Lamb Poutine: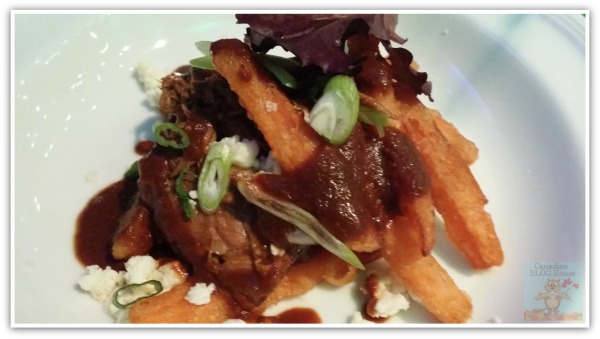 Course #4 was Grilled Pork Tenderloin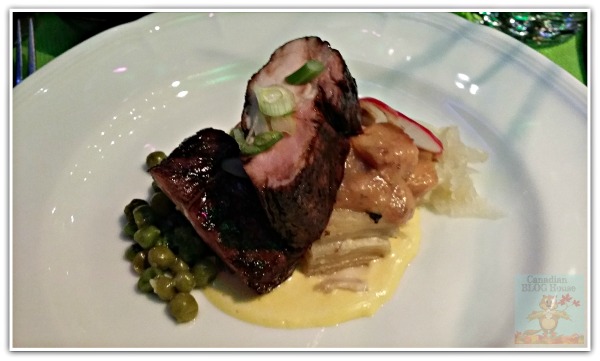 And last, but certainly not least, Course #5 Key Lime Toasted Coconut Pie
PHOTO
No, that's NOT a typo. I wish I had a photo to put there but, the Key Lime Toasted Coconut Pie was just so darn tempting and tasty, I'm afraid I ate it all before realizing I had not taken a picture of it! You'll just have to take my word for it. It was TASTY!.
Each course was paired with a different Ontario wine, some red and some white, and the pairings were fabulous. The pairings complimented each other perfectly.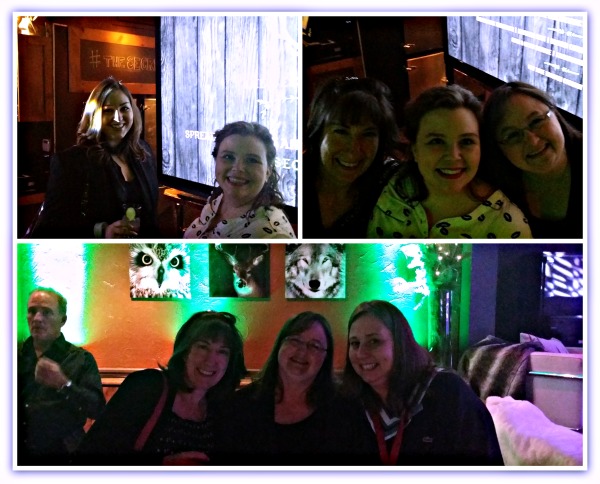 It was wonderful to spend time at #thesecretsupper with some of my local blogging friends. The conversation was fast and furious, and there were plenty of giggles during the evening.
For me, those giggles also happened because of our MC/Host for the evening, Daytime Ottawa's Derick Fage.  He was the perfect choice for emcee. His wit, and "quick-on-his-feet" comebacks, kept the crowd engaged all evening.
We were honoured to have award-winning cookbook author, Margaret Dickenson, dining with us that evening. Other notable personalities included  Ottawa Citizen Style editor Janet Wilson, Coyle Publishing's George Coyle, and Ottawa Magazine editor-in-chief Dayanti Karunaratne.
A quick trip to the washroom revealed even more surprises. The fantastic smell of scented candles greeted me at the washroom door. The countertop held more surprises including various toiletry products.  I should have clued in then but, incorrectly, I thought that was the typical set up in the Elmdale Tavern washroom. I should have known it was yet another clue to the mystery!
Finally, the end of the evening arrived….and the moment we had all been waiting for!
The secret supper mystery host? Ottawa's own GIANT TIGER!!
I believe every jaw in the tavern hit the floor at the same time when Giant Tiger's Lauren Moir took the stage to make the announcement. Equally as astounding was the fact that it cost less than $34 to feed each attendee that night!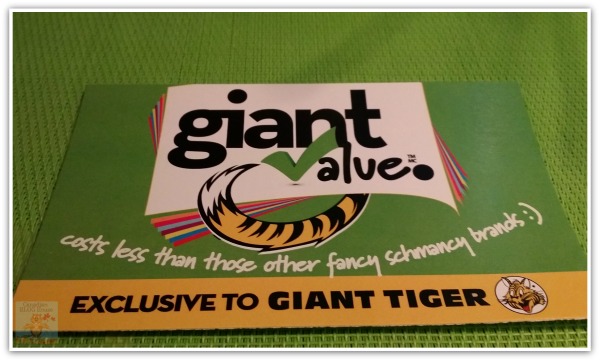 Now, go back and take another look at my photos of the 5-course gourmet meal we ate. Every single ingredient used in all 5 courses was sourced from Giant Tiger. The star of the evening turned out to be Giant Tiger's own Giant Value products.
Speaking of Giant Value products, we all got sent home with a great Giant Tiger Giant Value swag bag!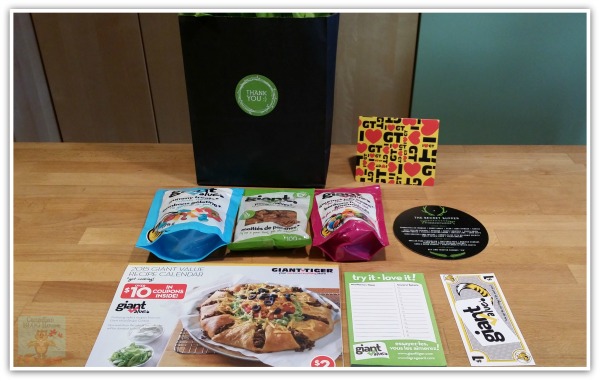 I've already become addicted to the Giant Value Gummy Treats. This kid-at-heart loves all the different colours, shapes and flavours contained in a bag of these treats!
A huge thanks to Blackbook Lifestyle, Elmdale Oyster House & Tavern and Chef Radford, and of course, Lauren Moir and the whole Giant Tiger team!
Oh what a night!
***Edit: In case you were interested, I found a few more reviews of "thesecretsupper"
Daring dinners: is it a good social media strategy?
OTTAWA: the foodie shock that left me speechless