Have you seen the One Day Instant Movie Maker App? It may just be my new favourite app! Here's why…
I am a big fan of genealogy and family history.  I love searching the internet to see if I can find out interesting tidbits about my ancestors.  It seems every time I do a search I learn something new about an ancestor that I never knew before.  Like the time I searched the name of my maternal grandmother (who died before I was born) and discovered that she was a well-liked student at her university and was described as having "appealing blue eyes, an unruffled disposition, and general charm…". I loved finding this out about my grandmother, since I had never gotten to know her myself.  It made me both sad and happy at the same time.
Along with my love of genealogy, I have a passion for information about my mother and father's childhood, and their life experiences. During one particular Christmas shopping excursion back in the early 2000's, I happened upon 2 journals called "Share Your Life With Me, Mom" and "Share Your Life With Me, Dad". Both of those journals became Christmas presents that I gave to my parents.  Filled with wonderful questions, these journals were designed to get mom and dad sharing all kinds of detailed information about their lives.  Both my mum and my dad spent time filling out these journals for me. These journals are now full of fascinating little details about their lives – things that I would never have known about otherwise. Although I bought them for my parents, these two journals turned out to be two of the best presents that I ever received.
So the other day when I discovered the OneDay Instant Movie Maker App, I had a feeling I was going to love it…and love it I did.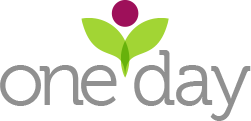 The OneDay Instant Movie Maker app is truly great for capturing information and answers from anyone in the family.  Capture your children's sweet and funny responses to questions, preserving great memories to enjoy later, or use OneDay to capture your own memories – to keep as a time capsule for your kids.  The possibilities are endless.
My teenage years hold some of my happiest memories, so when choosing a topic for my own OneDay video, I decided to choose to answer questions about this time in my life.
Using the OneDay Instant Movie Maker was super easy – recording my own interview, on the other hand, wasn't. I'm not used to recording myself, nor do I like watching myself on video, so I admit, at first, I did not enjoy being the subject of this trial.  After playing around with the app for a few minutes, however, I became very comfortable with it, and realized that I could easily delete and re-record any of the individual recorded segments if I messed up. Here's the end result:
When you record yourself on video like this, you learn about your own personal quirks, how you speak, what you sound like to others, and the words you use…like all the "ums". Ack!
Regardless of my own personal insecurities, I fell in love with the OneDay Instant Movie Maker app.  This is one app I will be keeping handy on my iPad.  I'm thinking Christmas could be a lot of fun this year interviewing family members with my OneDay app!
The OneDay Instant Movie Maker app is super easy to use.  You simply download the app to your IOS device, choose a story, and start recording.  The OneDay app takes care of asking you the questions, recording your responses, editing your movie, and adding the music. There are 3 categories of questions to choose from: Babies/Toddlers, Kids, and Adults.  Within each category are numerous topics covering all kinds of subjects. Users can make a great variety of movies using the OneDay app. Completed movies can be shared a number of different ways including via email and Twitter.  You can also save your video to the camera roll on your iPad like I did, and then upload your video to YouTube. It's easy to share your OneDay app videos with friends and family!

The OneDay Instant Movie Maker is FREE to download from iTunes. Grab your IOS device and download OneDay now.  Give it a try! I'd love to know what you think! What category would you choose to start with? What subject?
If you feel brave, share your OneDay Instant Movie Maker video link with me. I'd love to learn a little bit about you!
The great folks at OneDay Instant Movie Maker have teamed up with me and a group of fabulous bloggers to bring you this fantastic giveaway to celebrate the OneDay Instant Movie Maker!
One lucky reader will WIN a $150 Amazon Gift Card!
So I challenge you…download the OneDay Instant Movie Maker now and enter for your chance to win the Amazon Gift Card!
It's not a requirement to enter the contest but, don't forget to send me a link to your own OneDay movie…I dare you!
Good luck my friends!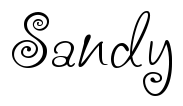 Disclosure:  Canadian Blog House was compensated for this review. All opinions are our own.