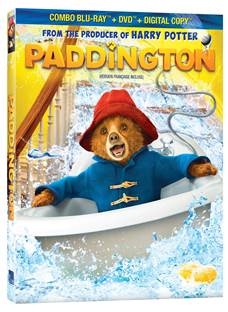 Paddington Bear, named after an iconic London, England train station, was created by Michael Bond, a BBC TV cameraman, and made his first appearance in October of 1958. This popular furry British icon has been delighting children around the world ever since.
I'm really not sure why, but I never became a fan of Paddington's as a child. In fact, I have never read a Paddington book.  I find that quite shocking now that I have dug a little into the history of Paddington. For example, I had no idea he was around when I was a kid. I thought he was created long after I was of an age to enjoy him in books.
I'm glad all that has changed now that we've had the chance to get our own copy of Paddington on Blu-Ray & DVD (based on the series of best-selling Paddington books).
"From the beloved novels by Michael Bond and producer David Heyman (HARRY POTTER), PADDINGTON tells the story of the comic misadventures of a young Peruvian bear (voiced by Ben Whishaw) who travels to the city in search of a home. Finding himself lost and alone, he begins to realize that city life is not all he had imagined – until he meets the kindly Brown family who read the label around his neck that says "Please look after this bear. Thank you," and offer him a temporary haven. It looks as though his luck has changed until this rarest of bears catches the eye of a museum taxidermist."
While the original Paddington books may have been written for children, this Paddington movie is truly a movie the whole family can enjoy together. You can't help but fall in love with this adorable, mischievous  bear who is full of charm and wit.
Of course, you can't have a fun and charming movie like Paddington without inflicting a little bit of nastiness and suspense which, in this movie, comes in the form of the great Nicole Kidman. Nicole plays the role of villainous taxidermist Millicent Clyde, and you can just imagine what she wants to do with the great Paddington! Nicole's own young daughters were, at first, very upset with her for playing the role of someone who wanted to hurt the beloved Paddington.
Paddington would make a great addition to any family's movie collection. It's one of those types of movies that can easily be enjoyed over and over, with parents being just as willing as the younger members of the family to watch this fun movie again.
For those of you whom already love this iconic British bear, here is a little Paddington trivia I have put together for you.
5 TRIVIAL THINGS ABOUT PADDINGTON THE BEAR:
Paddington books have been translated and published in over 40 countries around the world.
Since 1958 more than 150 different Paddington titles have been published.
In the year 2000, a life-sized bronze statue of Paddington the Bear was unveiled at Paddington Station in London.
Paddington's image has been featured on everything from a Royal Mail postage stamp to Google.
Paddington was based on a lonely toy bear that Michael Bond found on a shelf on Christmas Eve 1956. He took it home to his wife and named it Paddington, after the London train station they lived near.
The only issue I had with this film is the fact that Paddington himself speaks with a British accent. For a Peruvian bear, this seems a little out of place, but of course I'm just being trivial about this. In the grand scheme of things, who really cares what type of accent Paddington has.
If you haven't had the chance to see Paddington yet, you may be in luck! The great folks at Entertainment One Films Canada are giving one lucky Canadian Blog House reader the chance to win a copy of Paddington on Blu-Ray/DVD!
Here's how you can enter for a chance to WIN: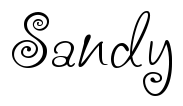 Disclosure:  Canadian Blog House was provided with a copy of the above Blu-Ray in exchange for this review. All opinions are our own.