I've been a fan of Billy Crystal for decades.  Loved him on Saturday Night Live and have watched him in many great movies.  We recently sat down to watch Billy's latest movie, Parental Guidance, which just came out on Blu-Ray and DVD on March 26th.
I must admit that we were skeptical about this movie before watching it.  We were pretty sure it was going to be one of those silly kids movies that are full of the kind of jokes adults get tired of after 5 minutes.  We were wrong! Parental Guidance was great family movie, full of funny jokes, scenes and great quick and witty banter between lead characters, Artie (Billy Crystal) and his wife Diane (Bette Midler).
Synopsis:
Billy Crystal, Bette Midler and Marisa Tomei prove that laughter is relative in this hilarious comedy that's fun for the whole family!
Old-school grandparents Artie (Crystal) and Diane (Midler) get more than they bargained for when they get stuck babysitting their type-A daughter's (Tomei) overprotected kids. But things go from hectic to hysterical when Artie realizes the kids are running the house with their newfangled technology. By playing by his own rules, which include sugary snacks, old fashioned games and tough love, Artie manages to outsmart the kids and achieve the impossible- bring the family closer together!
I have many favourite parts from this movie.  Being a lover of everything "online" I was highly amused by the interaction between Artie and his boss when Artie is trying to fight for his job.  His boss has told Artie he is "too old school" and that he needs someone who is "wired in"  He starts asking Artie how many "likes" and "friends" he has, does he know what Angry Birds is, what a hashtag is, and when was his last "post", to which Artie replies "I'll Tweet! I'll make whatever noise you want!"
This movie should have been titled "Grandparental Guidance" in my opinion.  It's the Grandparents, Artie and Diane, who ultimately provide the best guidance and love to their three grandchildren…the "old school" way.  They provide the kind of nuturing, advice and support that the kids are in desperate need of.
Parental Guidance is a "feel good" movie that is great for kids (I'd say 8+) and adults alike. The humour is very much geared towards kids, but Billy Crystal has a great way of making things funny for adults.
This is one movie we will likely watch again on a family movie night 🙂
We have yet to watch them, but I bet the special features included with the Blu-Ray and DVD are great:
Special Features:
Parental Guidance Blu-ray Special Features
     Deleted Scenes with Optional Commentary by Director Andy Fickman 
     Audio Commentary with Director Andy Fickman and Billy Crystal 
     Gag Reel 
     FXM Productions Presents: In Character with Billy Crystal, Bette Midler, Marisa Tomei 
Parental Guidance DVD Special Features
     Deleted Scenes with Optional Commentary by Director Andy Fickman 
    Audio Commentary with Director Andy Fickman and Billy Crystal

Be sure to check out "Barker" the youngest grandchild.  Guess what? He's Canadian! What a good little actor he is (he'll have you wringing your hands at times! lol).
One final thing…is it just me or does Marisa Tomei ever age?  She looks just as good as she did in My Cousin Vinny in 1992!!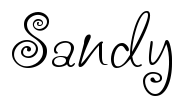 Disclaimer:  I received the product mentioned courtesy of 20th Century Fox Home Entertainment for the purpose of this review.  The opinions expressed are my own.