Canadian Blog House received compensation for this guest post sharing information for dog lovers about Rover.com, a network of 5-star pet sitters and dog walkers. 
The Parent's & Grandparent's Guide to Pet-Sitting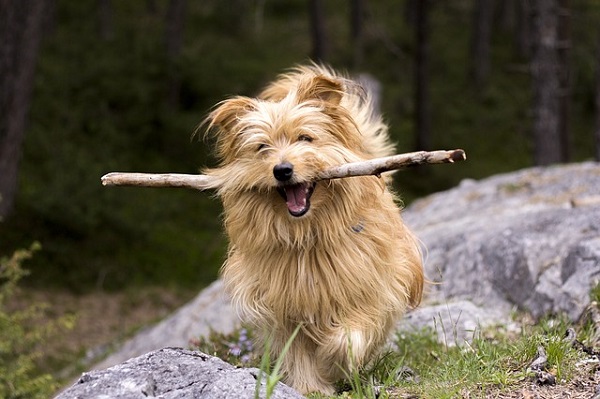 What is Pet-Sitting?
When pet owners travel, they typically look for local caregivers for their pets. Many owners don't feel comfortable leaving their beloved dogs at kennels, and prefer to hire experienced pet-sitters instead.
Rover.com, the leading site for finding dedicated dog-sitters, offers several pet-sitting options. Overnight care is divided into two types: "House sitting," which takes place in the owner's home, and "Boarding," in which the sitter invites the pet to their own house. Sitters can also stop by an owner's house for a drop-in visit, or to take the dog on a walk. Finally, sitters can offer doggy daycare in their own homes: Owners drop off their pets before work, and pick them up on the way home.
Pet-sitting is an exceptionally fun, easy way to earn additional income, and it's the perfect gig for parents and grandparents. With unlimited flexibility and a low barrier to entry, becoming a pet-sitter is a unique and wonderful opportunity.
What are the Benefits?
Dog-sitters get to be their own bosses, select which clients they'd like to work with, and set their own rates. Rover takes the benefits a step further, providing 24/7 sitter support, insurance, marketing, and other perks.
Of course, the best part about pet-sitting is that you're paid to play with dogs! For many parents and grandparents who don't want to take on the responsibility of adopting their own pet, it's the ideal solution. By boarding dogs overnight or providing daycare, you can teach children how to interact with pups, instilling important lessons in the process. Children can learn how to play safely with pets and treat them with respect–and take on simple tasks like pouring the dog's dinner meal or helping you clean up.
Dog owners live longer, happier lives than everyone else, and sitters benefit from the joy, mindfulness, and positivity that pets bring into their lives. Meeting a wide variety of people and animals helps your kids and grandkids develop social skills and compassion, too.
Having a flexible, reliable source of income can help you live the life of your dreams. Even better, you'll improve your health by being more active, spend more time outside, and bring more playfulness into your life.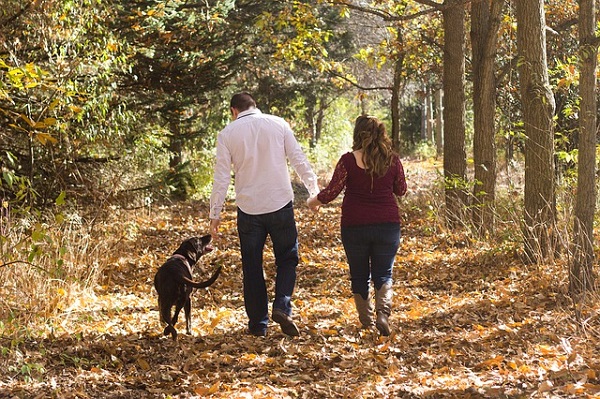 How Do I Get Started?
If you don't have previous experience caring for pets, consider taking a class or looking after a neighbor's pet for free. Rover's proven, supportive site offers lots of helpful info and guidelines for pet-sitters, but you'll need some prior experience to get your sitting application approved.
Once you take the plunge and sign up, you'll go through the steps of creating a profile. This is your opportunity to show off your personality, experience, and everything that makes you unique. What do you love about spending time with animals? What kinds of experience do you have, and do you have areas of expertise? For instance, maybe you've spent time training puppies, or you're great with dispensing medication to senior dogs. Your profile is also where you can indicate who else will be around, like other pets or children. You can also set your preferences, mark dates that you're available, and decide on rates for different types of care.
Ask friends and neighbors whose pets you've looked after to write reviews for your profile. These will help boost your visibility and garner more interest. As owners get in touch, be sure to ask about everything you'll need to know in order to offer the best care. For the meet-and-greet, bring along kids who will be spending significant time with the pet. That way, you and the owner can both be sure that you've found a great fit. You can teach your children basic body language for pets, and let them know how to approach dogs without startling or upsetting them (but you should never leave dogs and young children together unsupervised).
The key to a successful Rover business is stellar communication. Be sure to know all of the owner's expectations, and send regular updates via the app. Whether you plan lots of outings or stick to your own neighborhood, it's your responsibility to look after the pet's well being and help them adjust to their new environment. You're well on your way to a delightful, profitable new adventure!
Written by Nat Smith, Rover.com community member. Rover is the nation's largest network of 5-star pet sitters and dog walkers.