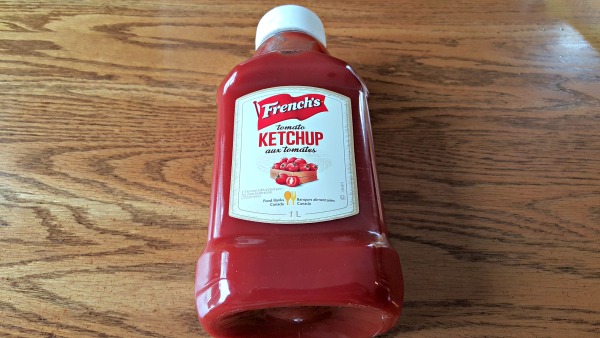 Looks like we can add ketchup to the list of food Canadians are passionate about.
French's Ketchup to be exact.
Canadians were seeing red today – and not patriotic, maple leaf red.
It seems Canadians are now just as protective about French's Ketchup as we are about our beloved Tim Horton's coffee, Canadian beer, and poutine.
Let me "ketch" you "up" to speed if you somehow missed all the hullabaloo.
#Ketchupgate
It all started when Canadian grocery giant, Loblaws, decided to pull French's Ketchup off their shelves due to low demand for the product by their customers.
What? All I had been seeing for the last few weeks, since Brian Fernandez posted this on his Facebook page, were comments on social media about Canadians not being able to find French's Ketchup on store shelves – due to the HIGH DEMAND for this product.
My first reaction concerning the news from Loblaws was one of disbelief. You mean to tell me that most Loblaws shoppers are hardcore Heinz fans? Why was the reported demand for French's ketchup so low at Loblaws in comparison to the other Canadian grocery retailers, who were seeing French's ketchup flying off their shelves?
Something just doesn't add up here.
The Great Canadian Ketchup Kerfuffle
For me, it all started last night when I tweeted on Twitter "French's ketchup squeezed out by Loblaws" which had been reported by the CBC. One of my follower's, Norris McDonald, editor of Toronto Star Wheels, tweeted back to me, educating me on the fact that there is actually another variety of French's Ketchup – one with garlic in it!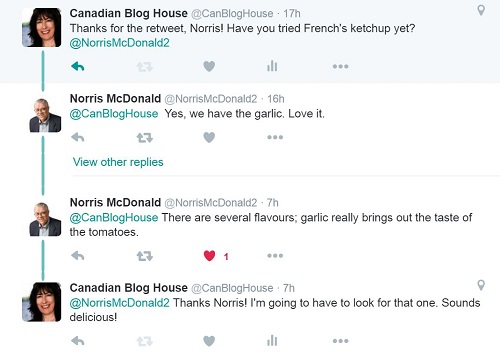 I didn't think much more about this issue until I popped online this morning to find "French's Ketchup" trending on Twitter.
I decided to dip my toes into the quagmire that was unfolding on social media. So I posted this: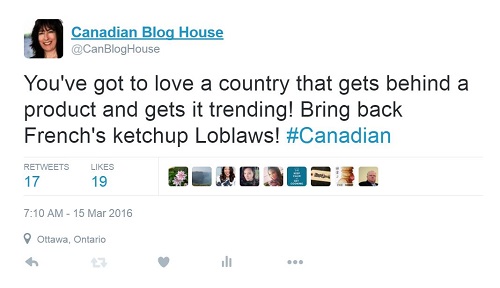 I was surprised at how many people started to retweet this. I ended up scanning the French's Ketchup trending topic periodically during the day, and found all kinds of great examples of my fellow Canadians standing up for something seemingly so trivial and unimportant yet, the message behind it all was not.
And Canadians let Loblaws know this: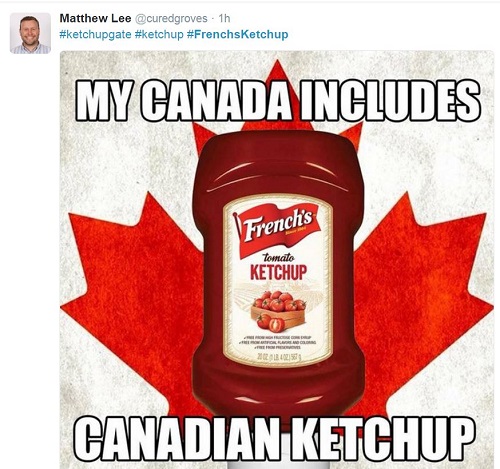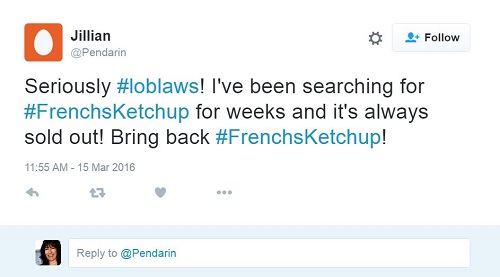 Of course, Canadians were quick to show their Canadian pride – and that of their animals: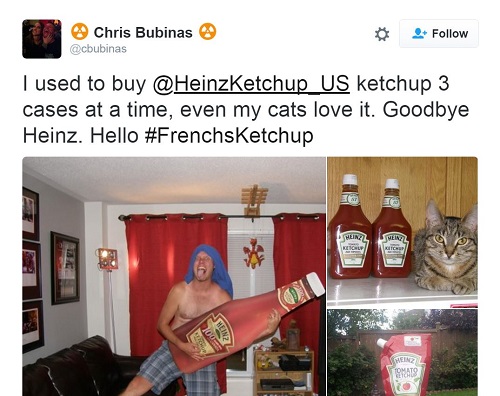 I particularly liked this tweet pointing out the fact that ketchup was the big news of the day here in Canada: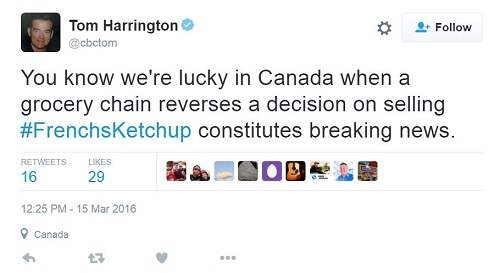 Then a collective Canadian sigh of relief when Loblaws announced they were reversing their decision: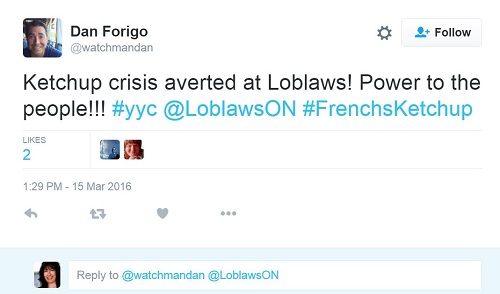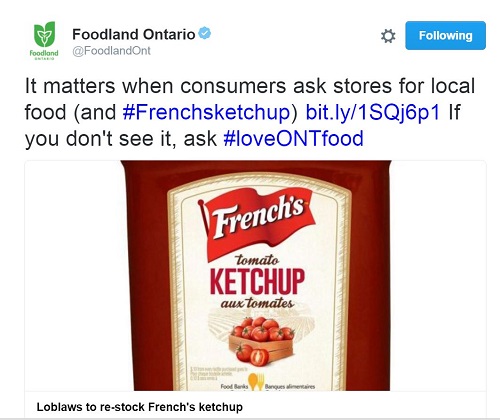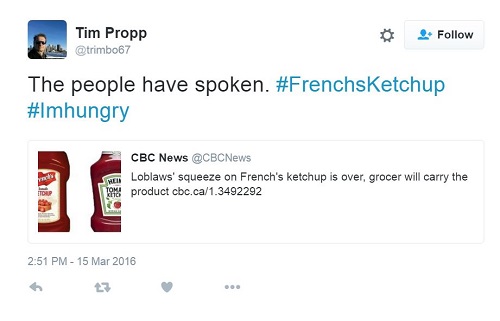 After spending most of the day trending on Twitter, French's Ketchup won an unintended battle against Canadian grocery giant, Loblaws, thanks to the thousands of Canadians who stood up and flexed their patriotic muscles!
Despite the backlash for Loblaws, today's "ketchup kerfuffle" has, in my opinion, resulted in some great (free) publicity for Loblaws. Not only were they the main topic on social media for most of today, they listened to their customers, reversed their decision, and in turn, made a lot of Canadians happy again. This reminded me of the time I raised my concerns to a company about their product – and the result was something truly expected.
Now, after #ketchupgate, here's the thing.
I come from a long line of Heinz Ketchup lovers. My mother is a die-hard Heinz fan. If someone puts another brand of ketchup on her burger, be warned. My mother will know it's an imposter!
My mother knows her Heinz ketchup!
Don't mess with my mother's Heinz Ketchup or you may regret it!
Will I make the switch? Maybe. I'm certainly keen to support any product made with ingredients grown here in Canada.
Time will tell. I have an unopened bottle of French's Ketchup I bought last week. I'm just waiting to use up my last bottle of Heinz ketchup before popping it open.
Ask me again in a few weeks!
I say tow-may-toe, you say tow-mah-toe. I say ketchup, you say…catsup?
By the way, while we are on the topic of this beloved condiment (which, ironically, originated in Asia!), why DO some people call it catsup?
Know the answer? Please tell me in the comments! This is an age-old question I need an answer for!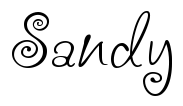 Disclosure: Canadian Blog House was most definitely not compensated for this post. We weren't even sent bottles of ketchup. All opinions are our own.