7 Mugs. 13 Districts. Collect Them All.
I'm about to reveal two things here. One surprising reveal, and one fantastic reveal.  The surprising reveal? I have never seen the Hunger Games, nor had I heard of Hunger Games: Mockingjay Part 1 – until Petro-Canada made me an offer I knew I couldn't refuse. That's where the fantastic reveal comes in to play!
Petro-Canada wants to offer Canadian Blog House readers the chance to win a set of their very HOT Hunger Games Mockingjay Heat Reveal Mugs! There are 7 Heat Reveal Mugs in total, and we are giving you a chance to WIN all 7!  So what's so special about these mugs? Well, like I said, they are hot, as in "heat reveal" hot. That's right, these mugs reveal their images when you add your favourite hot beverage to them. How cool is that?
For those of you who are huge Hunger Games fans and just can't wait to see if you win these great Heat Reveal mugs, you can purchase the whole set yourself at a participating Petro-Canada location.  Each Heat Reveal mug is available:
for $1.69 each with any fuel purchase

for $3.69 each without fuel purchase

free with 3,000 Petro Points
But wait, there's more! Right now, Petro-Canada is offering another fabulous contest: the Hunger Games Mockingjay: Part 1 Petro Points Contest! You could win 1 of 13 fantastic prize packs that include:
Mockingjay-themed items (for the Mockingjay fan, these look like pretty exciting items!)

a trilogy set of The Hunger Games books

one million Petro Points

Keep in mind that these mugs are only in-store until January 5, 2015.  Have a Hunger Games fan on your list this Christmas? These heat reveal mugs would make a great gift under the tree!
So while I am not a big fan of the Hunger Games movies myself, I know many of you are.  I'm pretty certain there are quite a few Canadian Blog House readers out there who would love the chance to win this great set of mugs.
Here is how you can get your chance to WIN a set of 7 Hunger Games Mockingjay: Part 1 Heat Reveal Mugs from the great folks at Petro-Canada (as always, please make sure you read the full giveaway rules in the Giveaway Tools form AND on Canadian Blog House):
You can learn more about Petro-Canada's promotions and contests by connecting with them on the Petro-Canada Facebook page. Tell them Canadian Blog House sent you!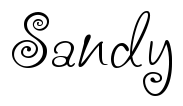 Disclosure:  Canadian Blog House received compensation for this post. All opinions are our own.