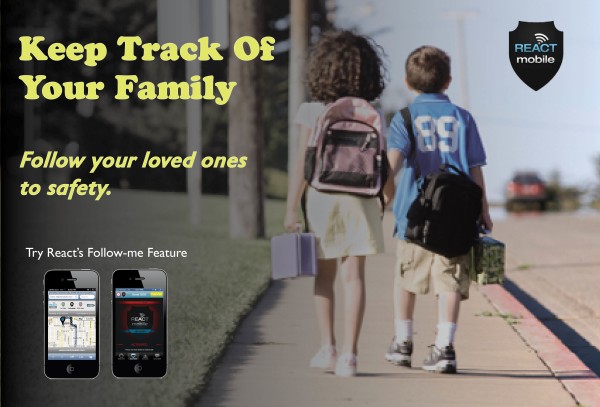 Robb Monkman knows all too well about what it feels like to be afraid for your life. Robb, the founder of React Mobile,  was once held at gunpoint during a home invasion back when he was in college.  Wanting to turn this terrifying experience into something positive,  and wanting to do more for on and off campus safety, Robb created React Mobile, "a tool that could be used to silently and discreetly alert a wide network, including the authorities, of an emergency and its location."
"React Mobile turns your smartphone into a powerful lifeline."
We've all faced situations in our lifetime where we've found ourselves feeling uncomfortable, nervous or scared about our own personal safety, or that of friends or family.  How would you feel if you could help take control of your family's personal safety using the FREE app, React Mobile?
Launched in March 2013, React Mobile is a FREE app, for use with your iPhone or Android phone, that helps to enhance personal safety.  React mobile lets your self-selected contacts track your whereabouts in real-time.
Imagine, parents, being able to keep track of your kids as they make their way to a friend's house, school, concert or sporting event.  With a touch of the "I'm Safe" button, your kids can let you know they have safely arrived at their destination.
College and University students, you can take charge of your own safety on campus by using React Mobile. With the push of a button, an SOS alert with your GPS coordinates is sent to select emergency contacts via SMS/text message, email and an alert can also be posted to Facebook and Twitter.
For those of you who work in occupations that require you to meet up with clients alone, such as realtors, React Mobile can provide you with a great way to enhance your personal security.
With React Mobile Private Label, universities or companies can have their very own custom security app to share with their students and employees.  A fee applies to this service.
React Mobile even works in countries outside of Canada and the United States simply by selecting your geographic location in the "settings" tab.  Then, in an emergency, you will be prompted to dial the appropriate emergency authority in your location.
React Mobile is so easy to use! Here's how:
Back in the 80's and 90's, when I was a young teen/adult, I would have loved to have been able to carry around React Mobile with me.  Instead, the only personal safety devices we had to carry around with us were things like pepper spray and personal alarms (with piercing sounds).  What I like about React Mobile is that it is so easy to use and discreet.  With the touch of one button you can send off an SOS alert, and the perpetrator won't even know you've contacted friends, family or authorities.
Like me, so many of my readers are active on social media.  I am confident that, if any of us were to set off an SOS alert using React Mobile, that was forwarded to Twitter or Facebook, we would have dozens of friends and followers responding to our call for help.  That makes me feel a whole lot safer, how about you?
I'm off to download React Mobile for myself……….
For more information about React Mobile, please check out their website.
Download React Mobile for FREE on your iPhone
Download React Mobile for FREE on your Smart Phone.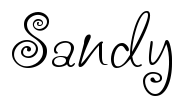 Disclosure:  Canadian Blog House was compensated for this post.  All opinions are my own.