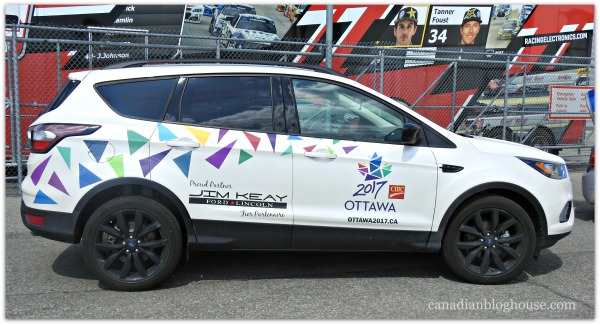 Ottawa Tourism invited Canadian Blog House to experience the Red Bull Global Rallycross Series.                        All opinions are our own. 
Things got a little "race-y" at the Aviation and Space Museum recently, when the Red Bull Global Rallycross Series raced into Ottawa, as part of Ottawa 2017's Canada 150 celebrations.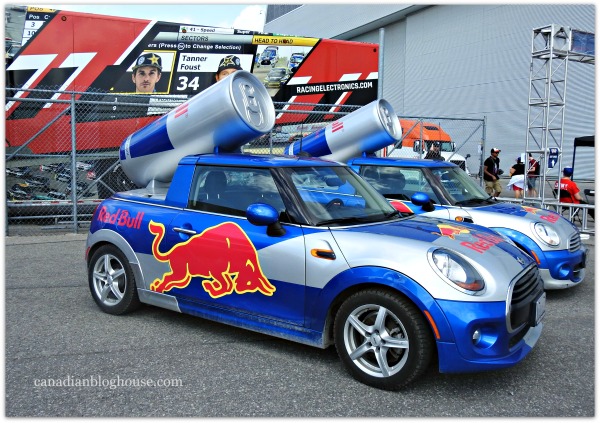 Following on the heels of another very successful Red Bull/Ottawa 2017 event this past winter, Red Bull Crashed Ice, this was the first time Red Bull has brought their Global Rallycross Series north of the border – and race fans loved every minute of it!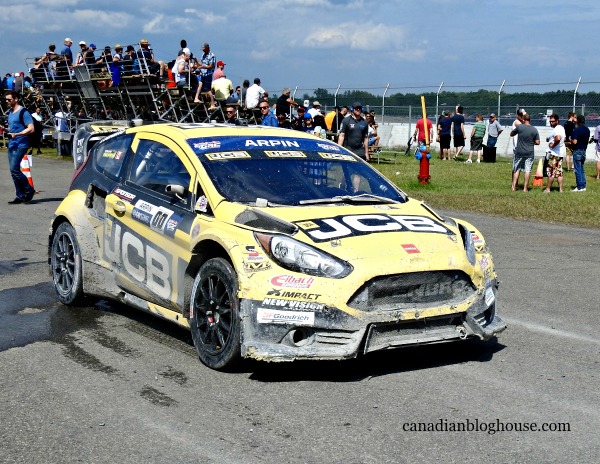 This fan-friendly event was made even more exciting for rallycross fans by the fact that a Canadian rallycross driver, Steve Arpin, was competing in the weekend's races. In fact, Arpin was the only Canadian competing in this Red Bull Global Rallycross Series.
On Saturday, Steve Arpin did not disappoint his fans, taking first place in the series' first-ever Canadian round, and becoming the first repeat winner of the 2017 Red Bull Global Rallycross Series season.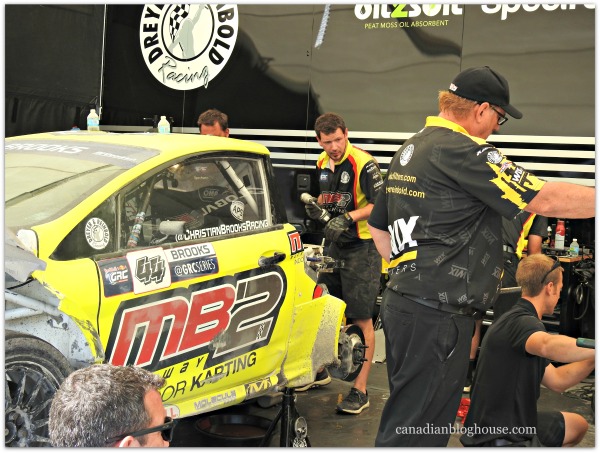 There was plenty of behind-the-scenes action at this event. When the cars weren't being raced, they were undergoing maintenance in paddocks that were accessible to all fans.
This meant fans could get up close and personal with the rallycross stars, get autographs and photos, and watch all the fascinating things the crews need to do to get the cars ready for the next race.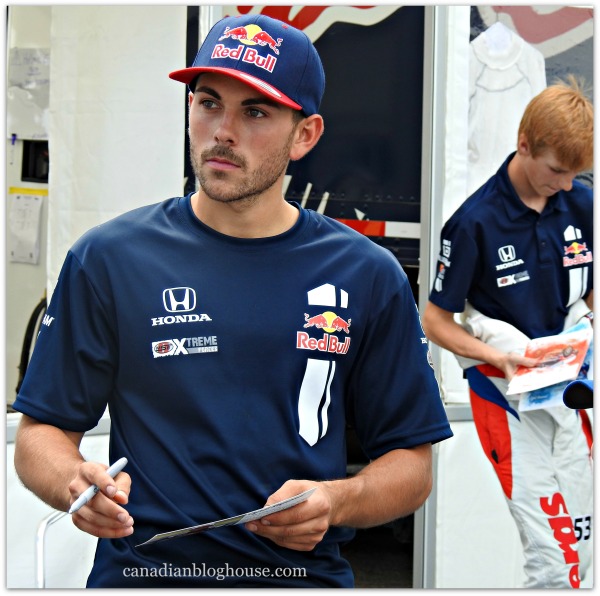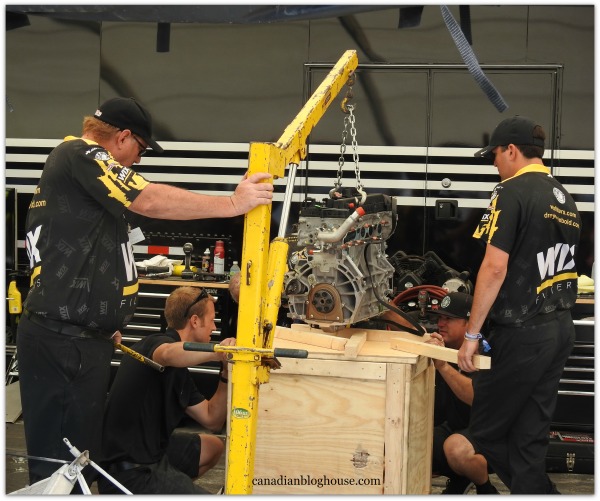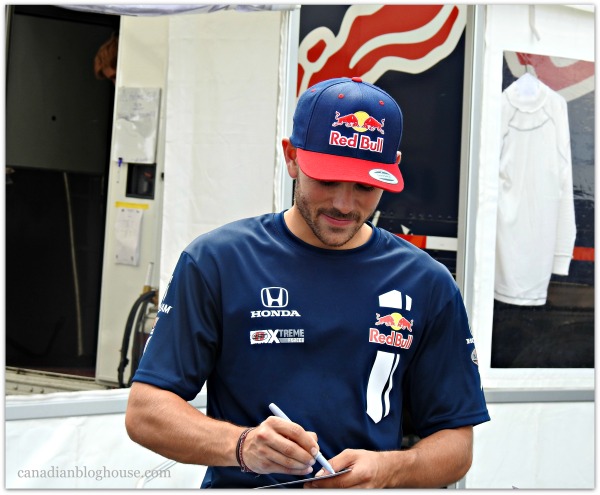 Sprawling over a large area of the tarmac of the Rockcliffe Airport, and the grounds of the Aviation and Space Museum, this rallycross series treated race fans to a well-organized event that featured a professionally constructed rallycross track, complete with an exciting 70 foot jump.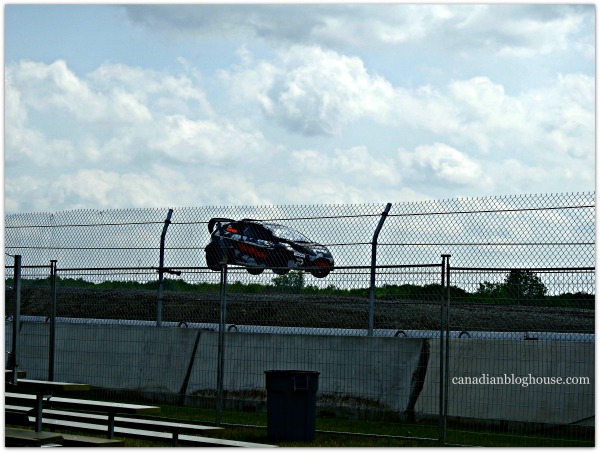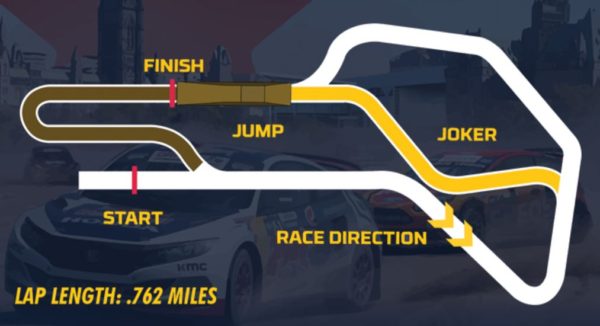 While it's my partner who is the true racing fan, I must admit it was exciting for me to watch this rallycross series. I always enjoy live sporting events much more than watching on tv (who doesn't?), and this was the perfect venue for checking out the action-packed races.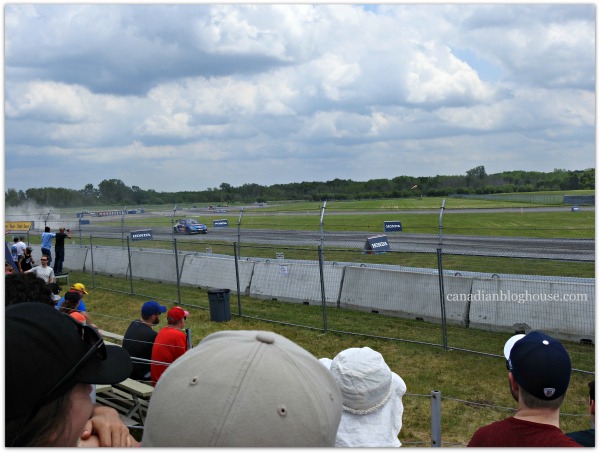 You can see by the photos and videos, how close we were to the action. In fact, so close that, when the cars raced by on the track, the dust and grit, stirred up by the fierce wind, began hitting our faces, making me wish I hadn't forgotten to bring my sunglasses that day.
And speaking of the fierce wind, adding to the racing excitement of this day was the fact that Environment Canada issued a tornado watch for Ottawa the morning we were there.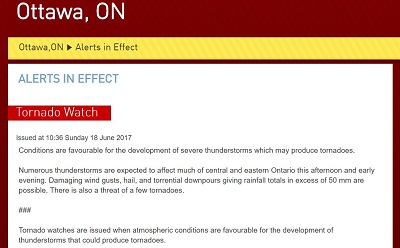 The Red Bull Global Rallycross Series was a televised event (NBC Sports Network), so my first thoughts, when I heard about this tornado watch, were for the broadcasters propped up high in the air in the Red Bull broadcasters booth…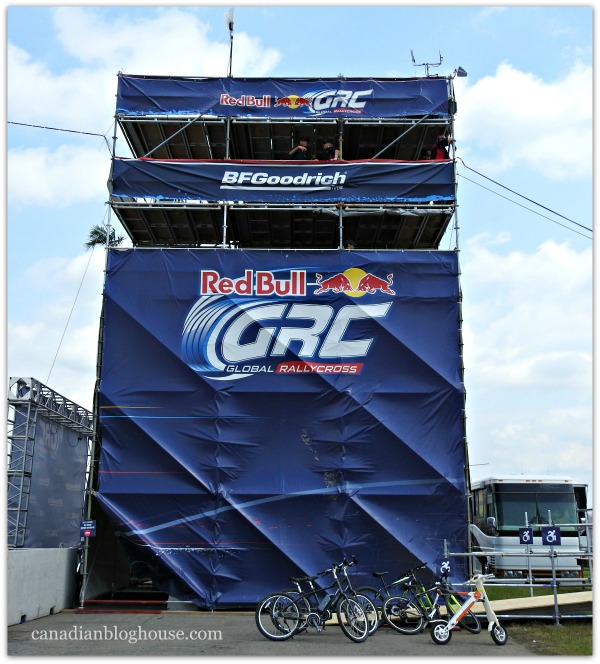 Thankfully, the incoming storm did not hit the area too hard, and everyone remained safe.
There were many breaks between heats, so we took advantage of this time to walk around and check out all the displays, and activities going on away from the track.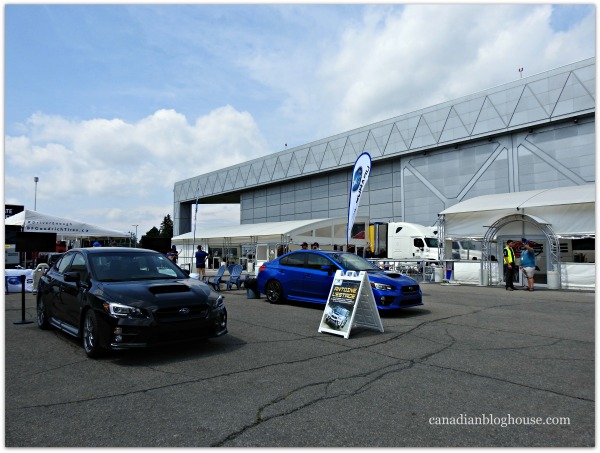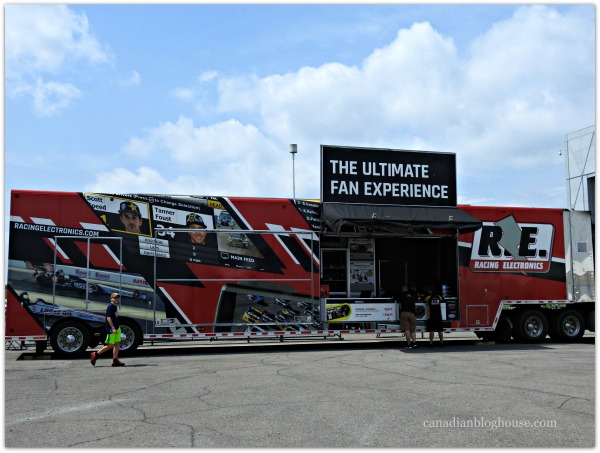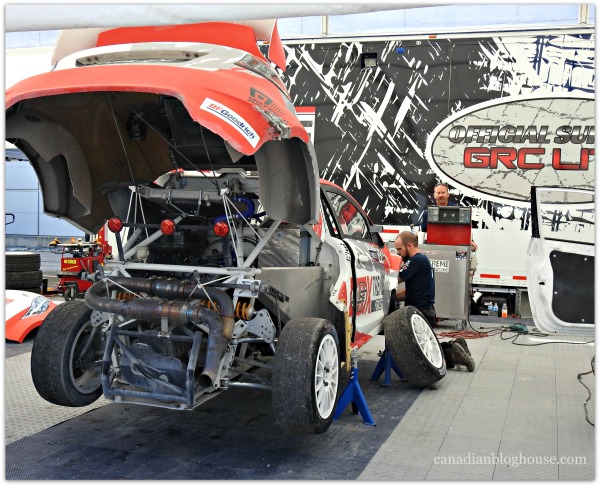 We loved this beast – an official Red Bull vehicle. It was getting a lot of attention on this day…and probably appeared in many selfies!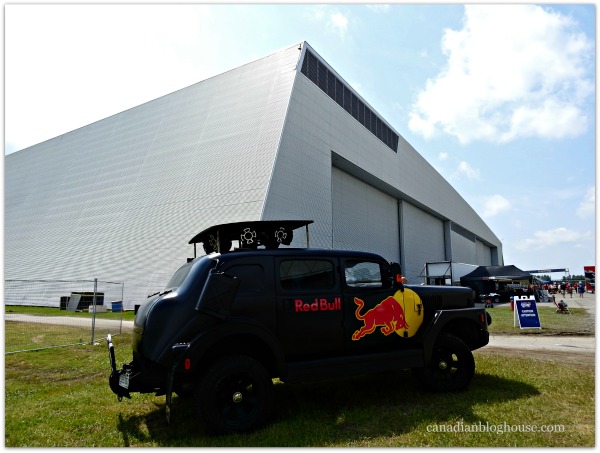 Their slogan "Red Bull gives you wings" had a whole new meaning at this rallycross…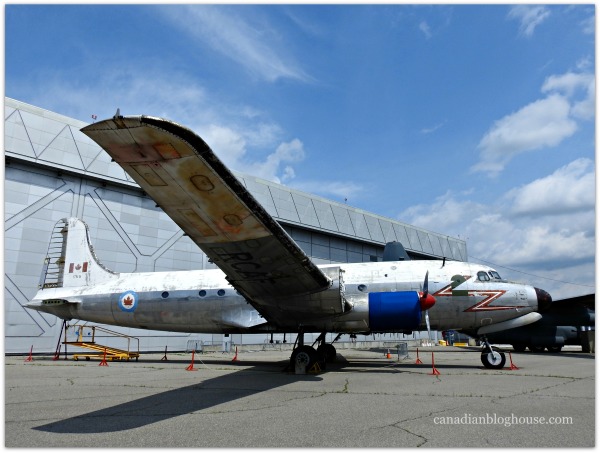 Hungry fans had access to food vendors, and those in the VIP GRC Club section enjoyed a unique hospitality area that included a prime viewing location, dedicated bathrooms, complimentary Red Bull, cash bar ( with Ottawa's own Big Rig Brewery), a $10 Food Voucher to the dedicated Food Truck in the GRC Club, and a VIP Parking Pass.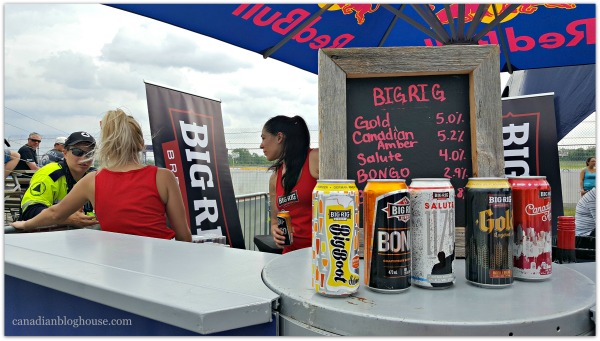 This was our first time attending a Red Bull Global Rallycross Series, and my first time attending any type of large racing event. It was a great day at the track, and a very memorable one!
It was clear to us, from faces of the smiling and cheering fans, that this rallycross event was a big success, and one that race fans are likely hoping returns to Ottawa for an encore.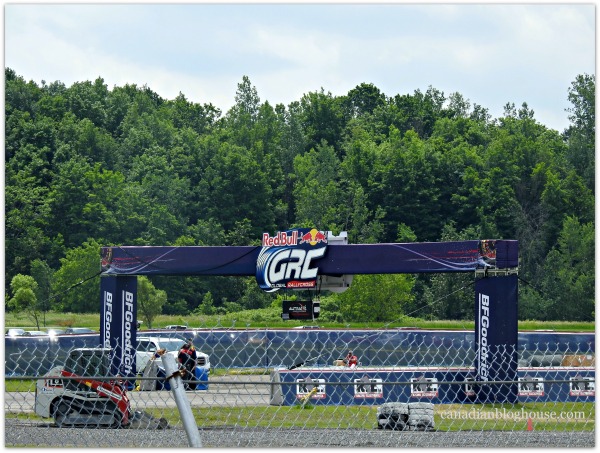 Perhaps most importantly, in support of the legacy of Canada's sesquicentennial year, Red Bull Global Rallycross Series organizers have agreed to plant 10,000 trees in the City of Ottawa; planting deep roots in the hearts of race fans, and bringing a breath of fresh air to Ottawa.