So Santa has come and gone for another year. Hard to believe! Were you lucky enough to have Santa leave a you and the kids a little K
INDER

magic at your house this Christmas? X-Man sure was!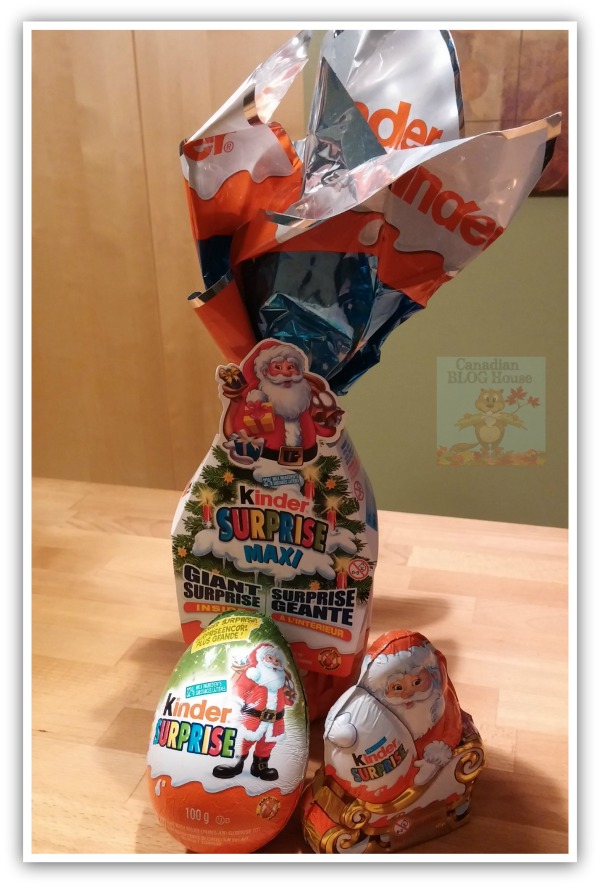 X-Man must have been an extra nice boy this year because Santa spoiled him with some pretty spectacular K
INDER

Surprises! I wished I had my camera ready when X-Man opened his K

INDER

® Hollow Santa, K

INDER

® SURPRISE® 100g Christmas egg, and his MAXI 150g egg.  He was truly surprised, and extremely excited, to unwrap such huge chocolate treats! If we weren't already awake early Christmas morning, X-Man made sure we were.  The shrieks of delight throughout the house were unmistakable after he unwrapped these giant stocking stuffers!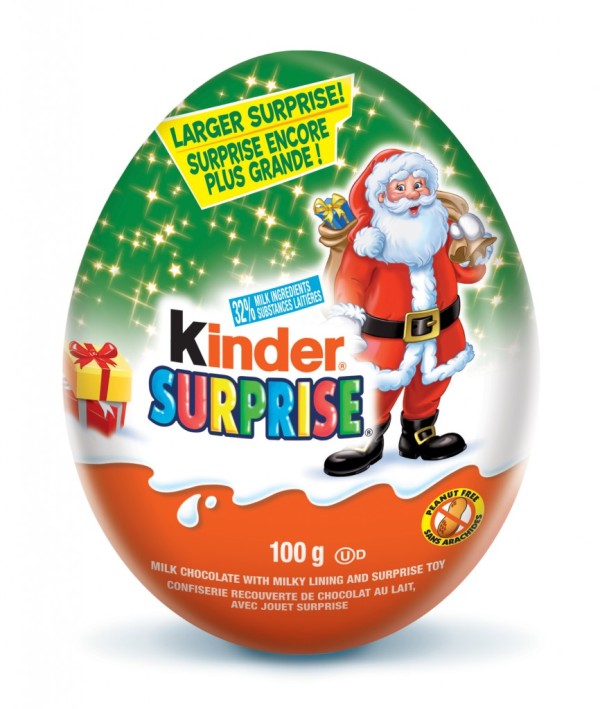 And so on that note, Christmas breakfast went from scrambled eggs and toast…to Kinder Eggs. Yep. Chocolate for breakfast. Well, for X-Man that is. As much as I love my chocolate, I just cannot do K
INDER

eggs for breakfast. But X-Man sure can. In fact, if we let him, I'm certain he could eat K

INDER

eggs for breakfast, lunch, dinner AND snacks.
And no, we don't normally feed him K
INDER

chocolate for breakfast but, well, it was Christmas, and Christmas is special for kids, right? They get to do things they normally don't get to do, right? Christmas is all about the treats and presents. So we indulged X-Man and allowed him to dig into one of the giant eggs.  I believe it was gone within 5 minutes.  Why can't he eat his normal breakfast that fast? lol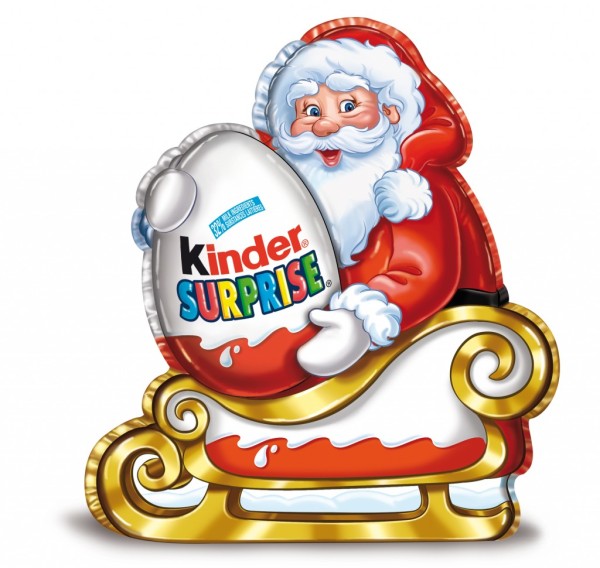 I think what I love most about K
INDER

Surprise treats is that they are "simple pleasures". A K

INDER

Surprise is a very basic, chocolate-wrapped toy. Very simplistic, unlike so many of the things kids love today, yet K

INDER

still manages to capture the hearts of kids everywhere. That's the magic of a K

INDER

Surprise!
While K
INDER

Eggs and Surprises are always a part of Christmas morning for X-Man, we are thinking of adding a little K

INDER

fun to our New Year's Day celebration also. This year, instead of the typical Christmas crackers, I'm putting out K

INDER

Surprises on the table. Why not? That way, we can all enjoy a little after dinner chocolate, and the kids can enjoy a whole lot of surprises too! A great twist on New Year's celebrations!
With a new year just around the corner, there's no doubt K
INDER

has some great surprises planned for their fans in 2015.  Be sure to stay up-to-date on everything K

INDER

on the KINDER CANADA Facebook page and be sure to follow them at @KinderCanada on Twitter.
We hope you and your family had a wonderful holiday and that you got to enjoy a few K
INDER

Surprises of your own! This #KinderMom wishes you all a very Happy New Year and all the best for a fantastic 2015!!
So what did Santa bring YOU?

Disclosure:  Canadian Blog House received special perks for being part of the K
INDER

Canada #KinderMom program.  All opinions are our own.