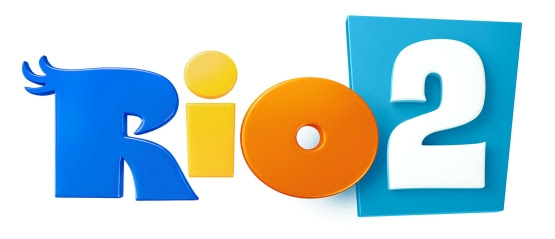 Touted as the "biggest party of the summer!", Rio 2, from 20th Century Fox Home Entertainment, hits retail shelves today!
"The cast of the animated hit comedy 

Rio 

returns — along with a new flock of all-star voice talent, including Bruno Mars, Kristin Chenoweth, Andy Garcia and more — in this high-flying sequel for the whole family. The party continues when Blu (Oscar

®

 nominee Jesse Eisenberg

1

), Jewel (Oscar

®

 winner Anne Hathaway

2

) and their three kids take a walk on the wild side and embark on a colorful, comical, music-filled journey through the Amazon. As Blu tries to fit into his new surroundings, he goes beak-to-beak with the villainous Nigel, and meets the most fearsome adversary of all: his father-in-law!"
After enjoying the original hit movie, Rio, from 20th Century Fox, we "flocked" to the theatre to see Rio 2 pretty soon after it opened across Canada.  Expecting to see more of the entertaining characters and story line that we loved from the first Rio, X-Man was especially excited to see another Rio movie featuring some of his favourite feathered friends.
For X-Man's dad and I, our interest in Rio 2 disappeared as quickly as the popcorn in X-Man's bucket.  While some of the jokes were funny, the characters colourful, and the music enjoyable, in our opinion,  the story fell flat within the first half hour.  Before we had even reached the one hour mark, I turned to my boyfriend to see him relaxing comfortably in his theatre chair…ASLEEP!  Zzzzzzzzz….Rio 2 had literally become a "snorefest".
BUT…stay with me here………
I then looked over at X-Man and he was intently focused on the big screen, smiling from ear-to-ear.  To our amazement, Rio 2 held X-Man's attention for the entire length of the movie.  Not one complaint, not one "this is boring" comment.  X-Man was fixated on Rio 2.  So while we would love to have bolted from the theatre within that first half hour, we toughed it out to make X-Man happy.  X-Man genuinely loved Rio 2.  It was a big hit in his mind.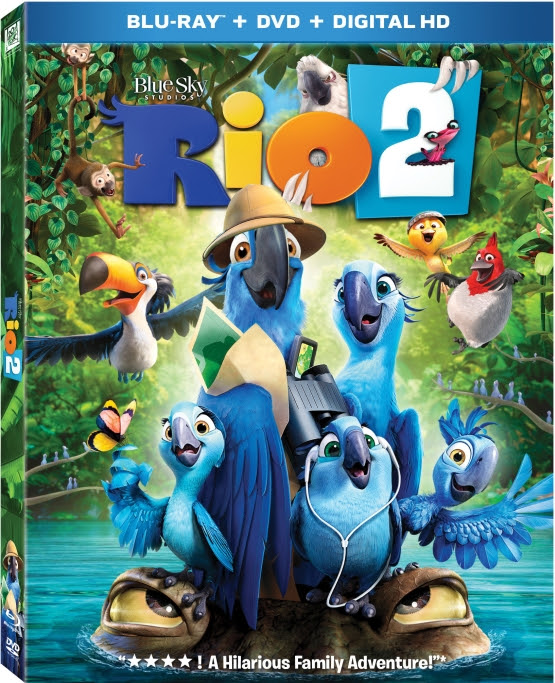 Fast forward a couple of months and we recently found ourselves watching the Blu-Ray edition of Rio 2 three times within a couple of days.  Yes, X-Man likes Rio 2 THAT much. We are getting the feeling that we are going to be seeing a lot more of Rio 2 over the next while.
So while Rio 2 may not be a big hit with adults like us, it certainly is with the kids, and of course, that's all that really matters.
Here's a little taste of Rio 2 – one of my favourite parts:
So if you are looking for a treat for the kids on a rainy day this summer, pick up your own copy of Rio 2 in stores now.
"
Not only will kids get nearly an hour and a half of bonus features on the 
RIO 2 
Blu-ray™, but they'll also get their groove on with two downloadable bonus songs from the 
RIO 2 
soundtrack: "I Will Survive" and "Poisonous Love," both performed by Gabi (Kristin Chenoweth) and Nigel (Jemaine Clement). For even more fun, every Blu-ray™ comes with 15 exclusive levels for Angry Birds Rio™ and Music Machine Sing-Along and Dance-Along songs for a whole family party! There's also Janelle Monáe's "What is Love" lyric video, a deleted scene, character auditions and much more!"

Disclosure:  Canadian Blog House was provided with a copy of Rio 2 in exchange for this review.  All opinions are our own.