With their newest "learning-through-play app for kids", Safari Tales, Kuato Studios brings African landscape and animals to life in this engaging interactive game for kids ages 4-10.
Safari Tales is an "enchanting animal adventure game which encourages exploration in reading and vocabulary skills by casting the player as both adventurer and storyteller".
There are so many apps out there for kids these days, it's sometimes hard to weed through them all to find the good ones. I've randomly browsed game apps for kids before, and never seem to have much luck finding apps that have a combination of great graphics, are educational, and keep a child's interest for more than ten minutes. It's a hard combination to find.
With Safari Tales, I found that combination of things I look for in a good app.
Kuato Studios has won numerous awards for their game, Dino Tales, and Safari Tales has just been the no. 1-selling paid iOS game in Apple's Kids category, Entertainment category, and the no. 1-selling paid app overall in the UK. That's a pretty terrific achievement for Kuato Studios!
The 3D graphics were the first thing to capture my attention when I downloaded Safari Tales onto my iPad and started it up. Colours are terrific, and the African animals come to life on the screen.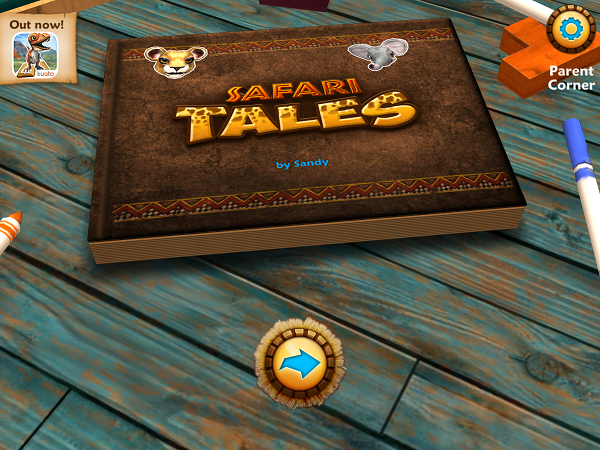 As the app loaded onto my iPad, it had me chuckling. Phrases like "filling waterholes" and "brushing buffaloes" popped up on the screen. Cute! It does this again when your chosen story starts to load.
I love how you start off by personalizing your storybook that you are about to create. What child doesn't love to see their name on something like this?
Next you get a menu that allows you to choose what animal story you would like to create.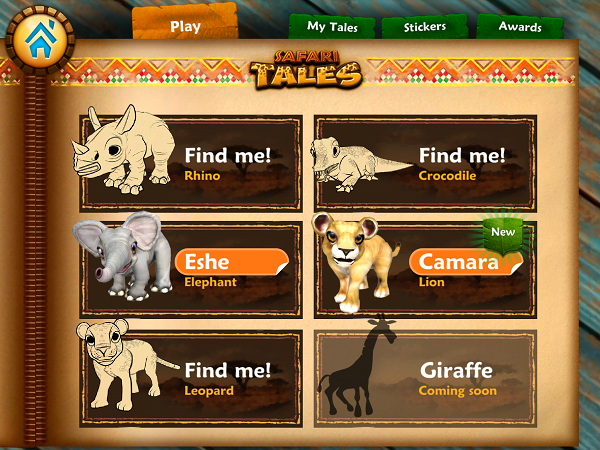 I chose to create stories based on Camara the Lion and Eshe the Elephant. There are 5 baby safari animals to choose from (with a new "giraffe" one coming soon), and you can also select the length of game you wish to play – up to 45 minutes long.
As you begin your Safari Tales adventure, every move you make is creating your final story.  Safari Tales captures the activities you do in pictures and words and presents them in storybook form at the end of your adventure. It's a great way to combine play and story telling!
I recorded a short clip of me testing the app. Keep in mind that I was viewing this through my phone so my fingers were having a hard time finding the right spots to press on my iPad screen.  I'm also not very good and keeping Camara on the right path with my finger. Hope you don't get dizzy!
Note to self after filming this. Next time, don't position my iPad under the paper lanterns on my ceiling. No, those weren't UFO's you were seeing in the video!
Once I finished creating my adventure, Safari Tales automatically saved it into a storybook for me. Instead of being in video mode, my game came to life in a storybook, one that I could read. The interactive story that was created featured everything that I had controlled Camara to do during my game. Each page of the story had a couple of words highlighted in orange on the page. When I clicked on these words, up popped all kinds of synonyms for those words.
What a great way to incorporate learning while your child reads a fun story – that they created!
Safari Tales is a fun and interactive tool that parents can use to encourage their children's reading (you can select appropriate reading age for your child), writing, listening and speaking skills. Judging from my experience with Safari Tales, kids won't even realize they are doing something educational while playing this fun game.
"Safari Tales uses patented technology to convert children's adventures, discoveries and achievements into an incredible interactive storybook. Each new tale can be saved and stored to be read over and again with parents and loved ones, strengthening literacy, reasoning and enquiry skills."
The fun doesn't stop with the stories children create with Safari Tales. Kids can also have fun getting the African animals to perform tricks for them (yes, even I had fun playing around with this app feature!). For the little artists in your household, this is another fun feature found in the Safari Tales app:
Kids could easily enjoy spending a great deal of time creating their own versions of the Safari Tales animals! They can create their own version of Camara (or other Safari Tales animal) and then use their creation to star in their own Safari Tales story.
I had fun with this feature, creating all kinds of different "looks" for Camara.
For kids that love to share their creations with grandparents, Safari Tales comes with the option to email your storybook creation to friends and family.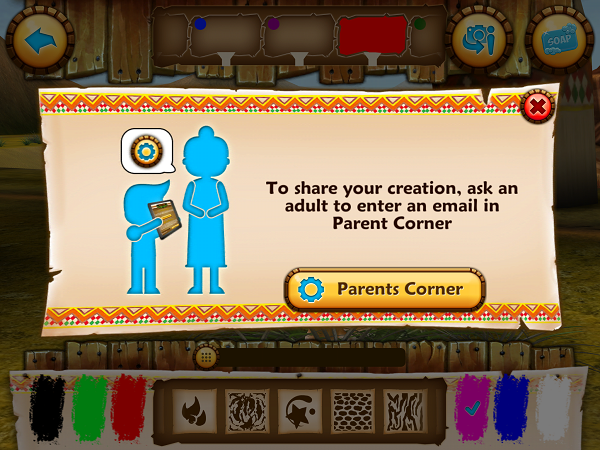 There were all kinds of things to like about the Safari Tales app. For parents, this is an app you can be certain is safe, child-friendly, easy-to-use, and most importantly, educational.
Safari Tales has a terrific info section for parents to help you better understand how this game works, including all the benefits Safari Tales can provide to your children.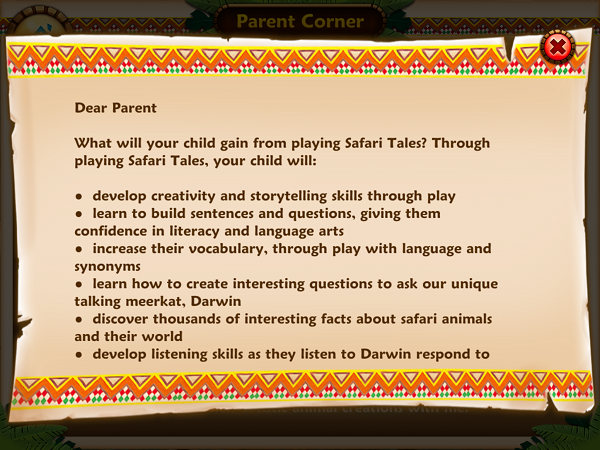 Of course, Safari Tales had me sold the minute I laid eyes on Darwin the Meerkat. This engaging Safari Tales "host" helps kids understand more about the animals, artifacts and relics your kids will discover while playing Safari Tales. You can't help but smile when you see Darwin pop up on your screen!
One last thing I very much enjoyed about Safari Tales – the music. For me, this is a big thing. Usually I get SO tired of hearing the same gaming music over and over when someone is playing an online game. The gaming music for Safari Tales had me tapping my toes over and over again.
Safari Tales is available now on iOS and Android platforms, and priced at $3.99.
Join in the adventure at www.safaritalesgame.com, follow Safari Tales Game on Twitter, and like Safari Tales Game on Facebook. For more information about Kuato Studios, visit www.kuatostudios.com, follow @KuatoStudios on Twitter, and like Kuato Studios on Facebook.
Have your kids ever played one of Kuato Studios other games?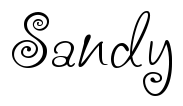 Disclosure: Canadian Blog House received compensation to facilitate the testing of this children's online app.  All opinions are our own.