Canada is not immune to the ravages of severe weather.  Canadians know this all too well.  From the F3 Tornado in Goderich, Ontario in 2011, to the horrible flooding in Calgary, Alberta in 2013, Canadians across the country have been in the direct line of fire of some pretty intense, destructive natural disasters and storms over the last few years.  As recently as December 2013, cities along the north shore of Lake Ontario fell victim to the worst ice storm since the Ice Storm of 1998.
Here in Eastern Ontario, I think many of us take severe weather for granted.  Or at least we used to.  In recent years it seems we've seen an increase in damaging storms and natural disasters.  I'll never forget the Ice Storm of 1998.  My family and I lived through this weather event, and witnessed destruction on a level that we had never seen before.  Sadly, I knew a fellow citizen who died as a result of the aftermath of the ice storm, and we all had to deal with days of living without the utilities that we all take for granted.  While it was nothing like surviving a massive earthquake or tornado, it was still a scary situation to live through. The mess that was left for all of us to deal with was surreal.  Trees destroyed, buildings destroyed by fallen trees, and "live" hydro lines down everywhere.  It made us all realize how vulnerable we really are,  and how we should never take anything for granted again.  None of us had ever imagined that an ice storm could ever cause such destruction and damage to our properties and our cities.
Are you prepared for severe weather disasters?  Your ability to "weather the storm" may depend on how prepared you are to handle these emergencies before they happen.
"Anyone who's ever survived a severe weather storm or natural disaster knows that the damage to home and property can be overwhelming, emotionally and financially. Although it is impossible to know exactly when a disaster will strike, State Farm® wants you to be prepared and quickly recover from the unexpected. Your ability to weather the storm may depend on the measures you take today. As the largest property insurer in the nation, State Farm has been helping families manage the risks of everyday life since 1922.
Understanding what you can do now before a storm or disaster strikes will make your recovery easier and hopefully less stressful."
State Farm has some great information on how to prepare your home for spring storms.  With spring just around the corner, now is a great time to review your disaster preparedness plans.  Part of that plan should include reviewing your insurance policy and making sure you have sufficient coverage for your home and contents. None of us know when dangerous weather or a natural disaster may strike.  Being prepared can make all the difference to you and your family in the aftermath of a disaster.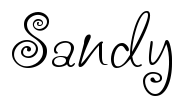 Disclosure:  Canadian Blog House received compensation for this post.  All opinions are our own.