The Canadian Museum of Nature in Ottawa provided Canadian Blog House with passes to visit their fascinating Reptiles exhibit. All opinions are our own.
You don't like spiders and snakes?
Don't let that stop you from visiting the Canadian Museum of Nature and their featured exhibit, Reptiles, on now until April 8, 2017!
We recently had the chance to see this fascinating exhibit.
"Get eyeball to eyeball with colourful lizards, deadly snakes, bizarre turtles and an alligator. In total, 30 animals that represent 19 different species are waiting for you."
Yes, I actually love reptiles.
I own a snake, after all.
But, there is a big difference between Hunter, the gentle ball python, and this guy: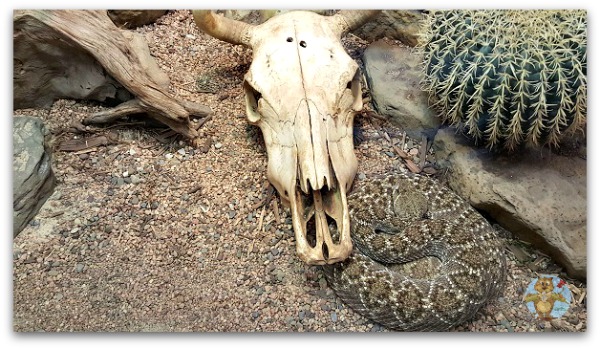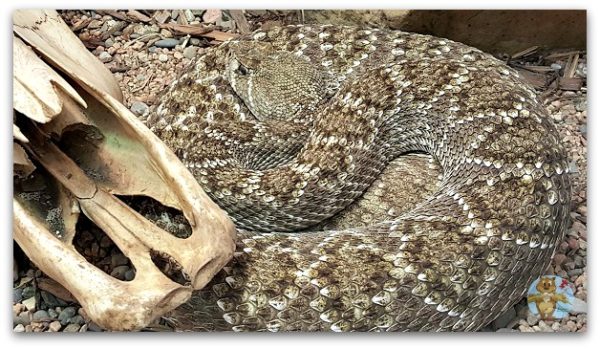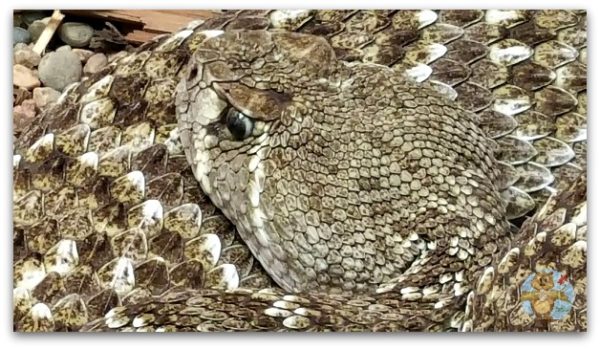 I must admit, I was glad this Western Diamondback Rattlesnake was safely behind glass. He certainly is gorgeous though. Gorgeous in a "don't you dare try to touch my beautiful skin" type of way.
No need to worry! I will happily look at this guy through glass! No desire to try to touch!
After seeing how well this venomous rattlesnake blends in with his environment (his habitat is dry, sandy, brush country), you can be sure I will be watching my footing much more closely when out in the desert!!
Here's one beast I would never want to run into while out on a walk. This is a Red Spitting Cobra from East Africa. When I first looked at this one, I thought it was one of Canada's common water snakes. Then I saw red. I was most definitely wrong!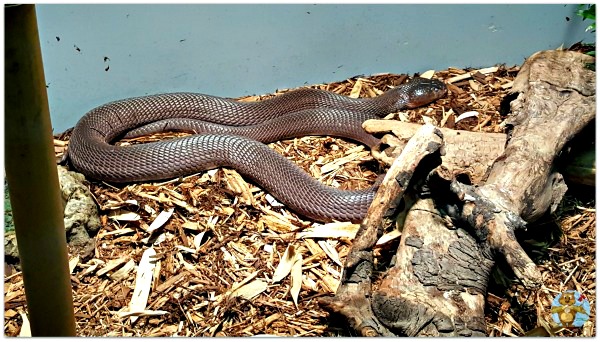 This beautiful Green Tree Python was just hanging around…literally. You could almost mistake this snake for a garden hose. Almost.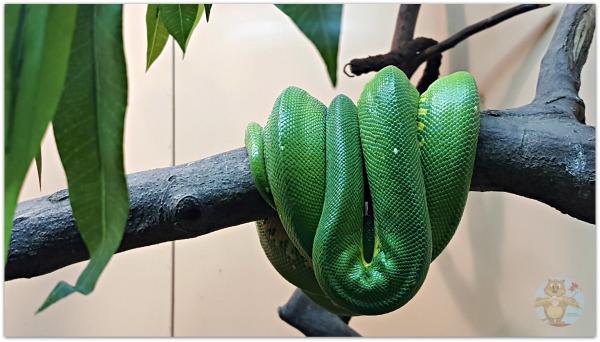 This Red-Sided Garter Snake, found in Western Canada, is not one to be feared.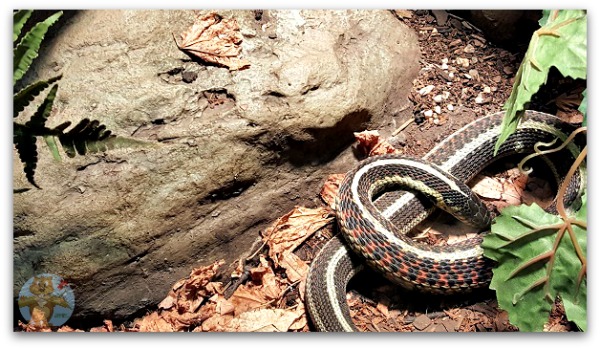 This beauty is a Mangrove Snake.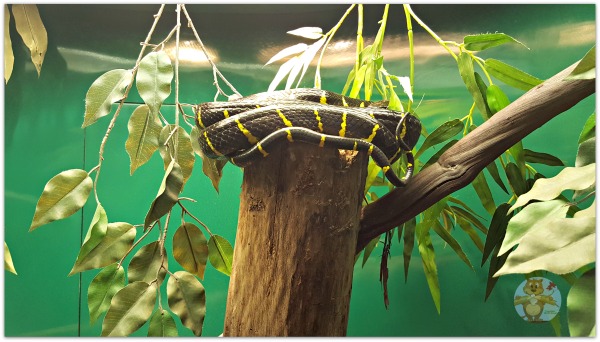 The Reptiles exhibit at Ottawa's Museum of Nature, is terrifying yet exciting all at once. It's not often that you have a chance to get up close and personal with some of the world's most venomous creatures – and generally, that's a good thing!
Of course, this exhibit is not just about snakes.
They even have some monsters.
Monsters?
Yes…Gila (pronounced HEE-lah) Monsters:
I fell in love with this Veiled Chameleon. I've been wanting a chameleon for ages so, any time I get the chance to watch these adorable creatures, I linger by their aquariums.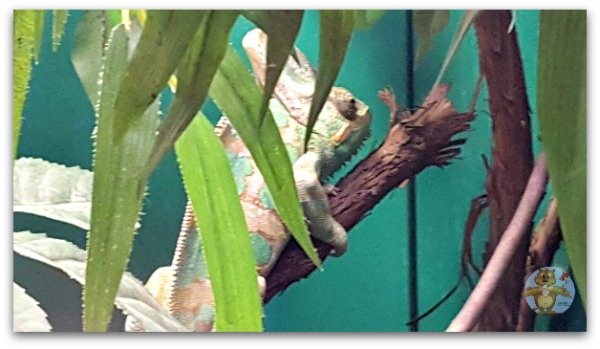 Then there was this snapping turtle. This is one mouth you don't want to put your hand too close to.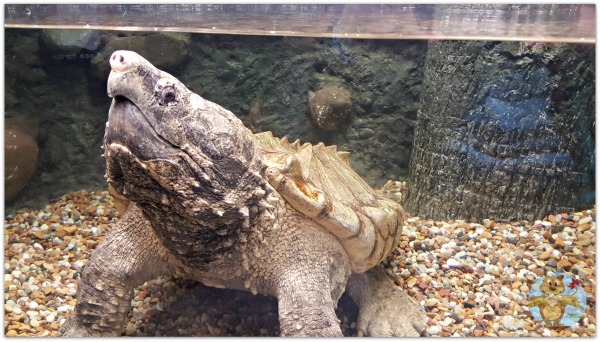 This beautiful turtle is a Wood Turtle, found in the Northeastern United States and into Canada.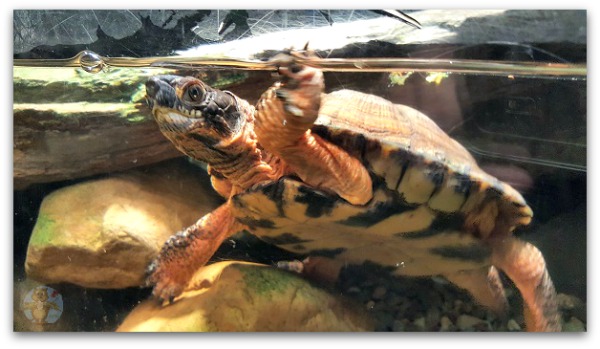 I couldn't help but chuckle at this unusual looking turtle. This is a Snake-Necked Turtle. Not only does this turtle have a long neck (hard to see in this photo) but, it's got a rather cute little face, don't you think?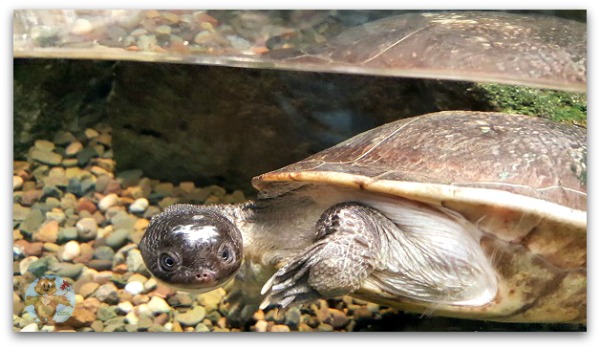 This little guy gave us a "behind the scenes" look at himself. He's a Frilled Leaf-Tailed Gecko. Love how those foot pads stick to the glass to hold him there.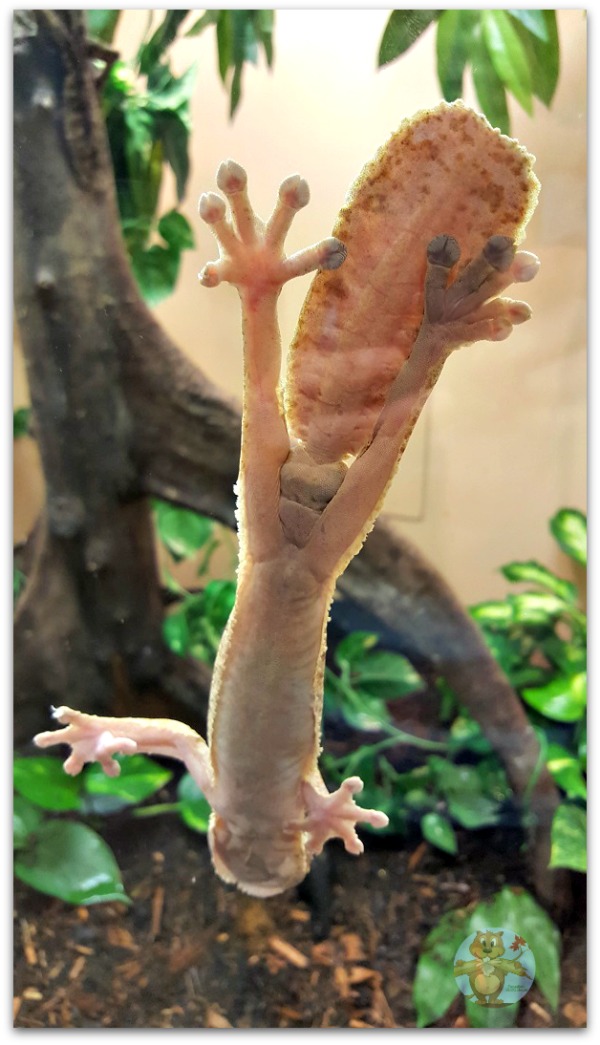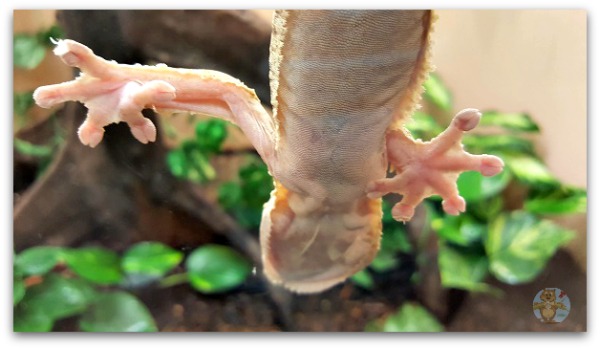 Well-done, informative displays help you and your kids learn all kinds of important information about these reptiles, their habitats, diet, and behaviours. Interactive displays keep the kids interested, like this display showing how a Sidewinder moves. I saw plenty of kids (and adults!) enjoying this:
If you are looking for something to do with the kids over Christmas vacation, think about taking them to see "Reptiles" at the Canadian Museum of Nature. If you are visiting the Reptiles exhibit at 11 a.m. or 2 p.m. you can even meet the Reptile Keeper. Don't be scared to ask your best questions – the Reptile Keeper doesn't bite!
No matter what exhibit is being featured, the Canadian Museum of Nature is one of our favourite museums to visit. There is so much to see! So while you are there, be sure not to miss all the other fantastic exhibits on site.
Including the one that houses this guy…yikes!!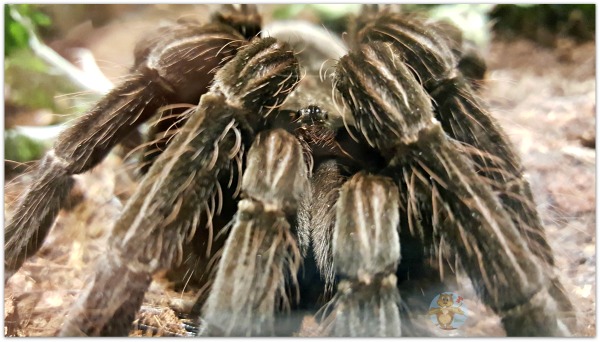 You can follow the Canadian Museum of Nature on Twitter and like the Canadian Museum of Nature on Facebook to stay up-to-date on future news and promotions!