Snap Perfume. A Perfume In Every Pocket.
Has anyone invented the "scratch and sniff" blog yet? If they have, let me know. I'd LOVE to be able to share this post with your nose, because these unique, compact perfumes by Snap NEED to be smelled.
So what exactly is Snap Perfume? From their website:
"Snap is a portable, light-weight, compact size perfume that comes in variety of inspirational scents for men and women that suits all lifestyles. With a simple mist of perfectly blended modern aromas, Snap transcends generations of traditional fragrances and leaves you with an unforgettable sensational lasting impression.
The sleek urban packaging of the Snap line is made out of environmental friendly materials and is 100% recyclable. Have fun choosing from the gender specific collection of looks, which range from cool metallic finishes, to dynamic colorful designs that all complement the high quality of what is already inside."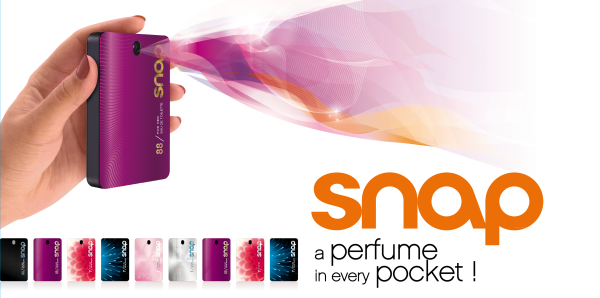 I smell pretty fantastic these days, if I do say so myself. That's because I received all 3 varieties of Snap Perfume for women: #1, #7 and #88.  That's right, you won't find names on Snap Perfume, just numbers.  Love the quirky way Snap named their scents!  It adds to the mystery of these great little compact perfumes!
So each day, for the last three days, I've been wearing a different Snap Perfume. What I noticed right away about all three?  The long-lasting scent. A couple of sprays on my arm and neck in the morning, and I can still smell a subtle scent of Snap Perfume by evening.  Great performance by such an inexpensive line of perfumes.  For me, a perfume must have staying power, and Snap Perfumes do!
Here's what I really think of my Snap Perfumes:
Snap #1:
From the website:
An Enticing Elixir
The key linear notes of zesty fruits and floral arrangements remain constant throughout the scent.
Softened with a subtle top note of apple, peach, orange and plum, the perfume's heart note of rose, gardenia, jasmine and orchid, combined with a base of white musk, comes together to create a high quality, lasting fragrance.
My thoughts: This Snap Perfume is definitely floral. I pick up on the gardenia right away as it is one of my favourite floral scents. I like this scent so well, it's probably one of those perfumes that I would stop and ask a woman what she was wearing if I smelled this on her. I would have to say, this is my favourite Snap Perfume.
Snap #7:
From the website:
The Beauty Within
The dynamic and modern connection of sensual musk and exotic floral essence create the anonymous undertone of the Snap /7 For Her scent.
Softened with a subtle top note of apple, peach, bergamot and plum, the fragrance's floral heart note of rose, cyclamen, jasmine and orange flowers, paired with a base of white musk, vetiver, and patchouli comes together to create an epic fragrance.
My thoughts: The description is pretty "bang on". This Snap Perfume is a "heavier" scent, one that I would mostly wear for a night out. To me, it has real "sexy" undertones. Maybe that is the white musk base.  I've always found the scent of white musk to be a little sexy.
Snap # 88
From the website:
A Harmony of Scents
Fascinating and vibrant in the enticing combination of citrus and floral create the tender and mellow feeling constant throughout the Snap /88 For Her scent.
Balanced with a subtle top note of peach, melon, lemon, and grapefruit , the fragrance's heart note of lily of the valley, gardenia, jasmine and orchid, married with a base of white musk, Tonka and sandalwood comes together to create a high intriguing fragrance.
My thoughts: Intriguing is a great word for this Snap Perfume. A definite runner-up to Snap #1, this Snap perfume is a perfume I would love to wear on a beautiful spring/summer day. It oozes a beautiful floral scent. This is the type of scent I love to wear as an "everyday" type perfume. Light and not overpowering.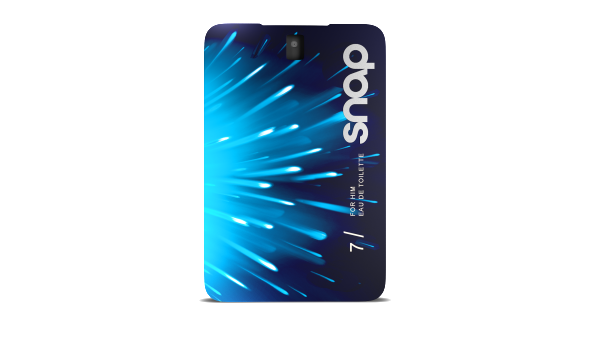 We were also sent another Snap Perfume – this one from the men's collection. I love a man who smells good, so I was eager to make my boyfriend a test subject for this!
Snap #7 – For Men
From the website:
Sophistication & Class
The warm aromatic aroma created by the combination of lavender and birch leaves creates the theme which flows throughout the Snap 7 for him scent.
Enriched by the top note of apple, plum, violet leaves and black pepper, the fragrance's heart note of lily of the valley, iris, jasmine and carnation, joined with a base of cedar wood and patchouli, comes together to create a classy fragrance.
My thoughts:

 Wow. Let's just say, this one is HOT! This is a Snap Perfume that I would definitely like to smell on my boyfriend – frequently. It is such a fresh, clean smell, classy, but with a hint of sex appeal. Wait…make that a whole lot of sex appeal. This one is just…YUM!
So how can you get your hands on some Snap Perfume? You can find Snap Perfume online at Amazon.com AND in-store at Chatters Stores. If you try one, let me know what you think! Be sure to follow Snap Perfume on Twitter @SnapPerfume and tell them Canadian Blog House "scent" you!
A big thank you to Snap Perfume for letting us test out their fabulous perfumes! We will be smelling good for a long time to come!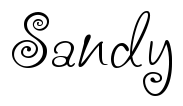 Disclosure:  Canadian Blog House was "scent" the above products in exchange for this review. All opinions are our own.